Birth Name
Sonny John Moore
Nicknames
Sonny, Twipz, Skrillex, Skril, Skrillyor or Skrocle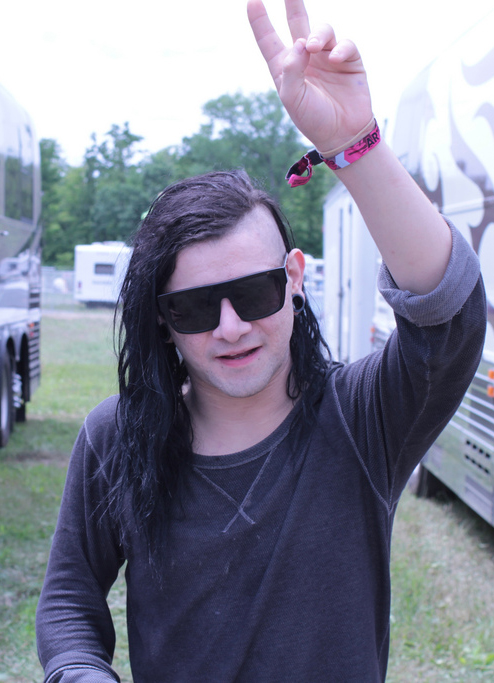 Image source: Flickr
Age – Date of Birth
January 15, 1988
Sun Sign
Place of Birth
Highland Park, Los Angeles, CA
Nationality
American
Educational Background
– Boarding school
– private academy school specializing in art
– Home school
Job – Occupation
DJ, music producer, guitarist, singer and songwriter
Body
Height
5′ 4″
Weight
138lbs
Girlfriend / Spouse
Ellie Goulding
Ethnicity
Caucasian
Color of Hair
Black
Colors of Eyes
Dark brown
Physical Distinctive Features
– His hairstyle, The Skrillex Haircut, also going by the name of: sidecut, undercut or simply half shaved hairstyle.
– Lip piecing
Measurements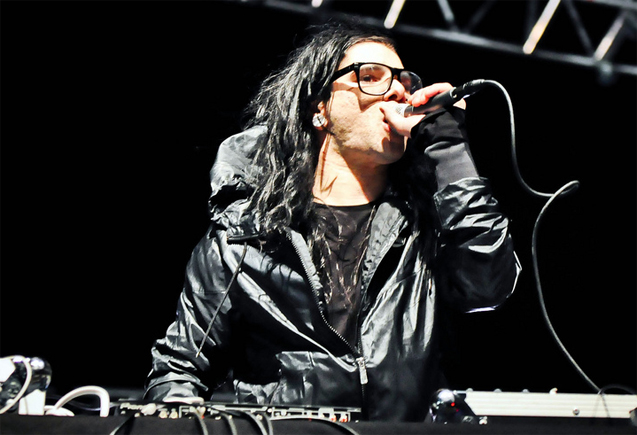 Image source: Flickr
Shoe Size
9 (US)
Religious Belief
He could be Christian, catholic or even none religious.
Well Known For
– His music
– His unique style especially his hair and mode of dress.
First Album
"Recess" March 14, 2014 by Big Beat Records, Asylum Records, and Atlantic Record.
List of top songs
1. All Is Fair in Love and Brostep
The Ragga Twins
2. Recess
Fatman Scoop, Kill the Noise, Michael Angelakos
3. STRANGER
KillaGraham, Sam Dew
4. Try It Out (Neon Mix)
Telemetrik
5. Coast Is Clear
Chance the Rapper, The Social Experiment
Visit his website for additional songs, tour dates and more information.
List of Facts
1. In 2004 Skrillex was the lead singer on a band called "From First to Last".
2. It was in 2007 when he first toured as a solo artist.
3. Skrillex decided to distribute the My Name Is Skrillex EP for free download on his official MySpace page in 2009.
4. He was bullied as a teen and that's when his parents decided to start home school.
5. He was adopted
6. In an skrillex-interview he stated that his name came from a social media handle that he made up and use for years.
7. Ne is noted for saying "I was never really a DJ… I just kinda figured it all out at once as I started to tour."
Additional Statistics and Summary
Reference:
Skrillex – Biography