Birth Name:
Nordan Shat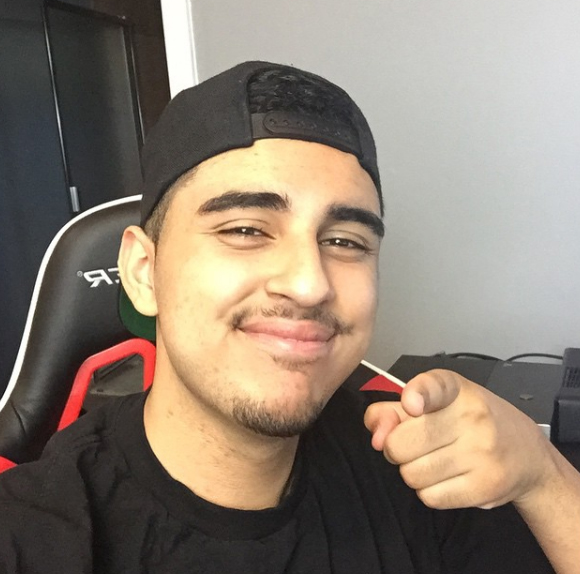 Height
5′ 11″ (1.80 m)
Weight
Body Measurements
Biography, Facts, Family
FaZe Rain real name is Nordan Shat and he was born on May 29, 1996. He lives in Toronto, Canada where he operates his two YouTube channels, TrickShotting and OMFGRain. He is also a member of the FaZe Clan, this is a Call of Duty sniping clan owned by iiTeMpeR. His TrickShotting channel is fast approaching 4 million subscribers in 2016. Thomas Oliveira is a great friend of his and they normally play games together on the channel.
Nicknames:
Net Worth:
$2 million dollars
Age – Date of Birth:
May 29, 1996
Birth Sign / Zodiac:
Gemini
Place of Birth:
Toronto, Canada
Nationality:
Canadian
Educational Background:
High School: He dropped out of high school.
University / College:
Family / Parents:
Mother name –
Father name –
Job – Occupation:
Video blogger and professional gamer
Associated acts:
FaZe Clan, FaZe Temperrr, FaZe Apex.
Body:
Athletic
Dating History Girlfriend / Spouse:
He broke up with his girlfriend publicly on YouTube saying "Taylor and I have ended our relationship as of today. It had ended a few days ago, however, it is official as of now".
Ethnicity:
He is mixed with black and Syrian.
Color of Hair:
His natural hair color is black bur he sometime dyes it in red and other colors.
Colors of Eyes:
Brown
Physical Distinctive Features:
Measurements:
Style, makeup, Dress and hair style:
He like to dress casually in t shirt and jeans.
Favorite Things:
His favorite fast food is Five Guys Burgers.
List of Facts / Trivia:
1. Faze said one of his biggest inspiration to do YouTube videos is Pewdiepie.
2. He said if he didn't take on his YouTube channel he would have been a firefighter or a veterinarian.
3. He sells his own products, mainly apparel with his logo printed on them.
4. Faze rain in a video explaining why he dropped out of school said "You have to do what's best for you, you got to do what you want in your life, whether people call you stupid or crazy".