TV shows have become such a huge part of our lives in recent years that keeping up with everything going on in the hectic world of hit series can be time-consuming. There are a plethora of quality, but underrated shows out there, and it's not always easy to spot the winners at first glance. Plus, with binge-watching becoming a favorite pass-time activity for a lot of us, our time is definitely better spent actually watching a show than browsing endless reviews to figure out what to watch next.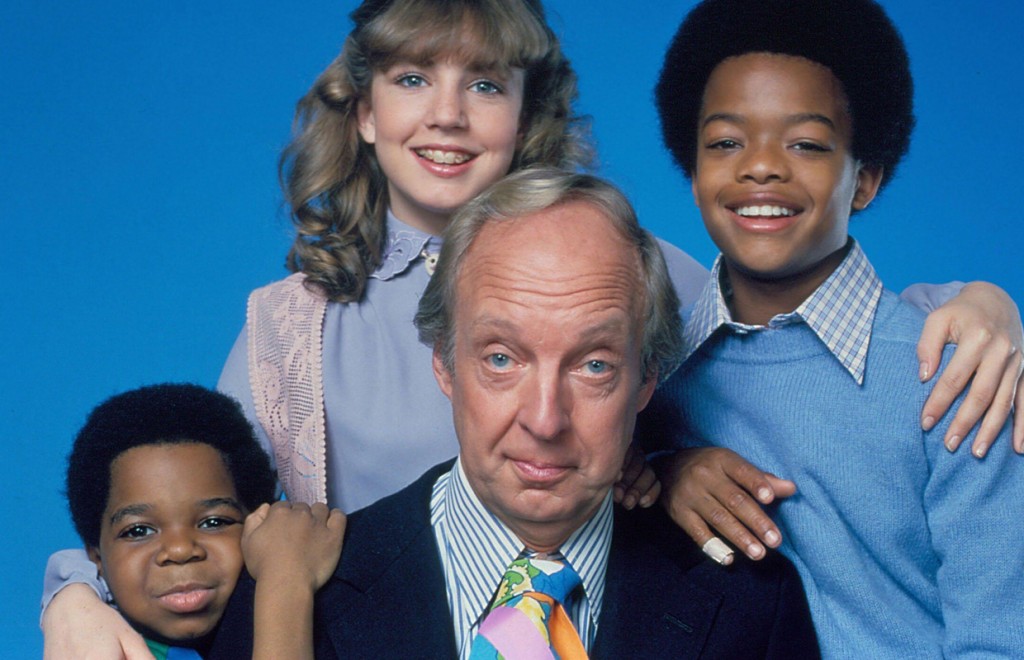 That's where TV blogs come in. Thanks to some diligent and knowledgeable bloggers, it's now less daunting to find a series that has a good chance of winning you over. Even so, it's still hard to know who to trust on the Internet, and digging a show or not is mostly a matter of taste. For instance, despite my best efforts, I never managed to enjoy Mad Men, although 80 percent of the Internet keeps praising the period drama. That why it's ideal to find a respectable TV blogger whose tastes are similar to yours – this way, you can eventually trust their reviews and have a better shot of enjoy they series they're recommending.
Not sure where to start? Here's a quick list of 15 of the best TV bloggers out there. Start by glancing over their articles and you will soon figure out which ones match are more your type.
Alan Sepinwall's blog over at HitFlix is a must-read for any TV enthusiast out there. He's been in the biz for a long, long time, and his insights always bring something new to the table. He covers news and publishes reviews, but he also isn't afraid to go deeper and analyze what makes a certain show so special. He's always presenting readers with compelling arguments, and for that we will be forever thankful. His recent review of BoJack Horseman, for instance, is spot on.
If you're into streaming your favorite shows, Decider is the site to bookmark. They cover both movies and TV shows, offer on point recommendations, and keep you updated on all the recent additions to major streaming sites. What more could you wish for?
If you're a movie or TV fan, you've surely heard about The A.V. Club by now. There's something there for everyone, and their TV section is particularly appealing. They recap plenty of shows and regularly update the site with news from the wonderful world of television.
Ken Levine is a an Emmy winning writer/director/producer turned major league baseball announcer, who now runs a successful blog where he offers his take on all aspects of television. From offering advice to aspiring writers to analyzing the current state of modern TV, he draws the reader in with ease and offers unique insights to anyone passionate about TV series.
The name pretty much says it all, doesn't it?  You won't find any Jersey Shore or Honey Boo Boo here, but you will stumble upon some great recommendations and well-crafted reviews. Plus, the writers also suggest some classics you might want to check out that you haven't yet seen, so that wins them serious bonus points.
Andy blogs over at Grantland and makes it a habit to dazzle readers with his funny and astute reviews and opinion pieces. Take his recent article on Masters of Sex, for instance: he highlights everything that's great about the show, but doesn't shy away from pointing out this season's problems. The creators of the series are playing it safe, and Andy manages to call them out in a witty, but firm manner, which makes for an awesome read.
Willa has a column over at Salon – a must-read due to her almost encyclopedic knowledge of current television. Take her piece on TV serial killers for example, where she analyzes why "serial murderers on the small screen are smarter, better-looking and more in control than ever before" – a compelling and fascinating read. She also offers recommendations or advises readers to stay away from certain shows, so bookmarking her column should definitely be on your to-do list.
Cultural Learnings focuses on critical reviews and analysis of a wide range of television series. However, as the author, Myles McNutt, states, the goal is not to recap the events of the latest episode, but rather to place it within the context of the series, the season, its genre, and even the field of media and cultural studies. Friendly tip: once you start browsing the review archives, there's a good possibility you won't be able to stop.
You can spend hours on Television Without Pity and not get bored. The site has plenty of fun content: blogs, forums, news, recaplets… even photo galleries and surveys to make sure readers are entertained. Kinda makes the site a go-to destination for TV lovers.
The blog started as a way for Daniel Malen to share his love of television with anyone willing to listen, only to grow into a fine destination for television news, interviews, and opinion pieces. It's a safe place to geek out about your favorite shows, that's for sure.
Ryan McGee's blog is a great destination for on-point articles about everything TV – from reviews to general musings about the medium. He also has a podcast, Talking TV With Ryan And Ryan, which is definitely worth checking out.
Tom and Lorenzo form a "fabulous and opinionated gay couple of a decade-plus", proving that "the couple that blogs together, stays together." They write about fashion and celebrities, but the television category on their blog is what caught our eye. Their recaps are extremely entertaining.
TVLine is so much more than a blog – they have plenty of exclusives, sneak peeks, and interviews to keep us with the eyes glued to the screen. The Ask Ausiello section is particularly delicious. Enjoy!
Inside TV gives us plenty of TV goodness, including news, interviews, recaps, and exclusive photos/videos. If you want to stay on top of the biz, this is the site to subscribe to.
Daniel also blogs at HitFlix, where he covers industry events and keeps up updated on the latest news in the biz. He posts about ratings as well, so you can follow him to get a better idea about whether you favorite show has a shot of earning another season.
Start following the TV blogs listed above and you will always know what the next big hit show will be. At the end of the day, there are so many great series at there. All you need is enough time to check them all out.