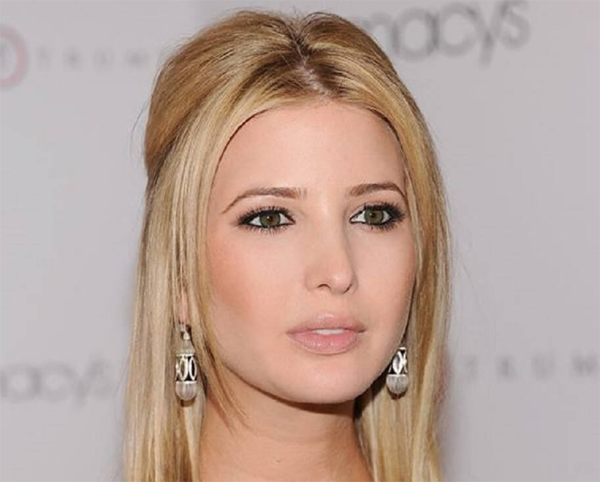 There's no doubting that Ivanka Trump is a stunning young woman, and she should be more than happy that she takes after her mother more than her father. However, while this beautiful heiress may be a stunner in her own right, we have a funny feeling that her looks aren't entirely natural.
The Case of the Transforming Nose
One of the first things that fans noticed when they first started to speculate that Ivanka had undergone plastic surgery was her nose. In her childhood and throughout her teen years, you can find pictures and video of Ivanka that show her nose had slightly wider nostrils, a larger tip, and a small but noticeable bump below the bridge.
Today, Ivanka's nostrils are pared down, and the tip of her nose has a more elegant shape. Not only that, but there's no bump in sight at all. Her nose is completely straight! We all grow out of our awkward teen years, but could she possibly have grown out of her nose?
A Morphing Chin?
Another telltale sign that Ivanka Trump has had plastic surgery is her chin. Many surgeons will recommend a small chin implant when performing rhinoplasty (nose job) surgery to keep the face in proportion. If you look at pictures of Ivanka from just a few years ago and today, you can see a marked difference in the shape of her chin. It also looks as though the skin of her neck and jaw have miraculously grown tighter and more youthful, as well.
Inflating Breasts
Her nose and chin aren't all that's under scrutiny, either. Recently, the world has seen a strange growth spurt in Ivanka's breasts. She has not confirmed that she's had plastic surgery, but when you look at older pictures of her, she definitely had smaller cups. We know that everyone matures differently, but we're pretty sure that those aren't just late blooming natural breasts.
Signs of Botox
Of course, invasive procedures aren't the only ones that will change someone's appearance. It looks a lot like Ivanka has undergone some minimally invasive procedures, as well, including Botox and/or dermal fillers. How can we tell? Well, when you look at pictures of her smiling face, you'll notice the distinct absence of expression lines on her forehead, around her eyes, and around her mouth.
In fact, if you're observant, you'll notice that Ivanka's eyebrows don't move much when she talks, smiles, laughs, or frowns. This is a clear indication that she's had muscle relaxing injections like Botox to help prevent wrinkles and lines from appearing on her face.
While she's no doubt had expert surgeons who have made subtle changes to her appearance (aside from her breast augmentation), it's obvious that Ivanka Trump has had plastic surgery to improve her looks and keep her looking young and gorgeous so that she can continue to get acting and modeling jobs.
What do you think of Ivanka Trump's plastic surgery? Has she done too much, or does she look great with her new face and breast implants?