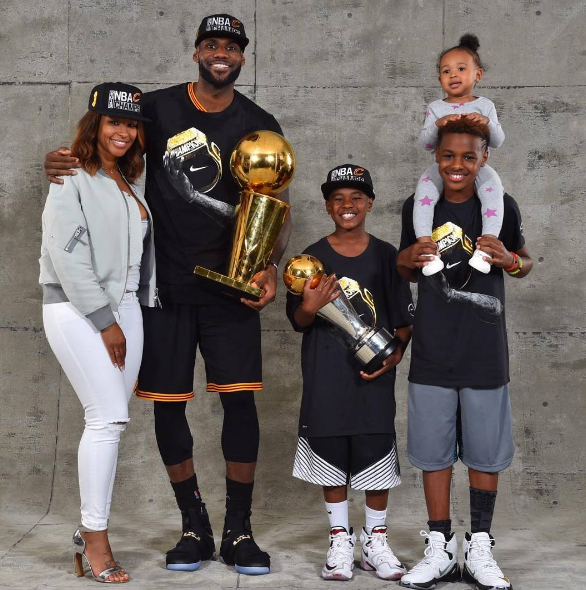 "Cleveland, this is for you." This is what fans heard LeBron James yell at the end of Game 7 of the NBA Finals on Sunday, June 19, 2016. They were a reference all of the way back to a time when James, quite literally, broke hearts all over Cleveland when he joined the Miami Heat and then penned the city a letter upon his return in 2014.
In it he didn't make any hollow promises, saying: "I'm not promising a championship. I know how hard that is to deliver. We're not ready right now. No way. Of course, I want to win next year, but I'm realistic. It will be a long process, much longer than it was in 2010."
And so, in two years, he was able to get back into his stride, work with his teammates and play what many describe as the three greatest games of his NBA Finals career. For instance, he exited Game Five 41-11, and also delivered another 41-point performance in the next game.
One sports journalist also pointed towards James' defense as another key to their victory:
More impressive than anything James did on offense though was his defensive effort. His closedown blocks alone were probably enough to put him in the MVP discussion, and that's if he didn't score a single basket. For three games he was the best player on both sides of the ball, a reminder to the world that he will go down as one of the five or so best players to ever live, no matter the result.
As one analyst so aptly said of James' performance in June 2016: "James reclaimed his status as the best player in the NBA with an incredible Finals performance." He really used is full talent, taking advantage of his height, strength and agility, to win this one.
While many point to the fifth game as "the game" it is the final three in sum that took the team to the victory and which stand as James' claim to fame. But let's not overlook a few of the other impressive facts that relate to the success.
The Cavs became only the fourth team in NBA history to snag a title after replacing the coach mid-season. And the coach was not doing badly, they were ranked highly and were meeting all preseason expectations. The team was also looking down the barrel of a 52-year losing slump for the city and they were coming up against the Golden State Warriors' 73-win rank.
So, in light of all of these hurtles, they pulled it off. Was it because this was James' best NBA Finals performance of all time? If we need to look specifically at the stats and data – it can make it all the plainer: 29.7 PPG, 11.3 RPG, and 8.9 APG. He offered up back to back 41-point games, and started at a deficit.
Yes, right now this certainly rates as his most impressive display, and many say that the king is back on his throne!