Do you frown at the pile of documents that's been gathering dust on your desk and procrastinate finishing that overdue report to browse holiday cards online? Not to worry – no one is particularly fond of their job during this time of year. As a matter of fact, December might just be the most unproductive month of them all.
Daydreaming about sipping hot cocoa in your warm pajamas, making traveling arrangements in your head, shopping for gifts during your lunch break – when you have an office job, Christmas can't seem to come soon enough. And for those December days when your slight boredom seems to degenerate into full-on hatred, we have ten movies to tide you over until the burning desire to hand in your resignation dials down a bit. After all, you need to pay for all those gifts and Christmas cards somehow.
Office Space (1999)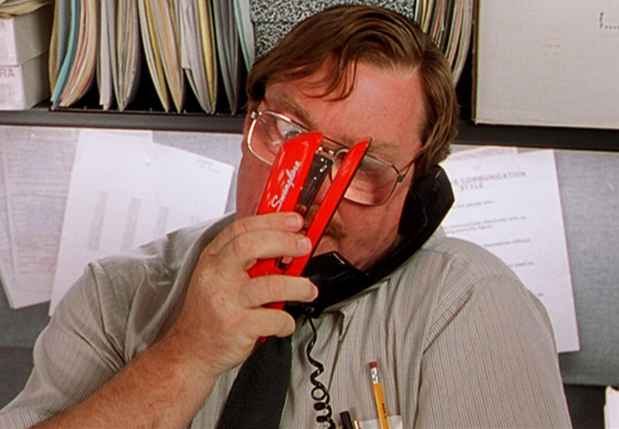 This one is a classic. Even though Office Space was released back in 1999, it remains a cult film, satirizing work life in a typical mid-to-late-1990s software company. The movie focuses on a handful of individuals fed up with their jobs who decide to rebel against their greedy boss. It's the perfect medicine for the pains of working in a boring office environment. Also, it stars Berger for Sex and the City. Maybe you consider that a plus (I do, I very much liked Berger, despite his tasteless post-it).
The Devil Wears Prada (2006)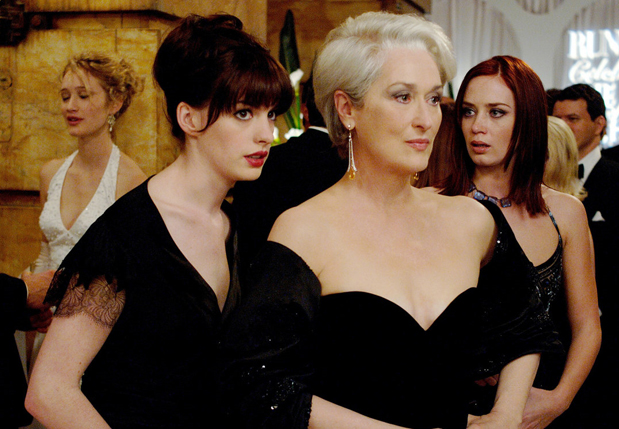 Is your boss particularly difficult this time of year? Maybe they're just stressing over the fact that they need to end 2014 on a profit. Or maybe s/he is a truly awful person. Whatever it is, they got nothing on Miranda Priestly. After watching The Devil Wears Prada, you will no longer think that staying late to finish up a project is such a bad punishment. After all, at least no one expects you to walk your supervisor's huge dog while wearing heels (and if they do, quit ASAP; life shouldn't be this hard).
Working Girl (1988)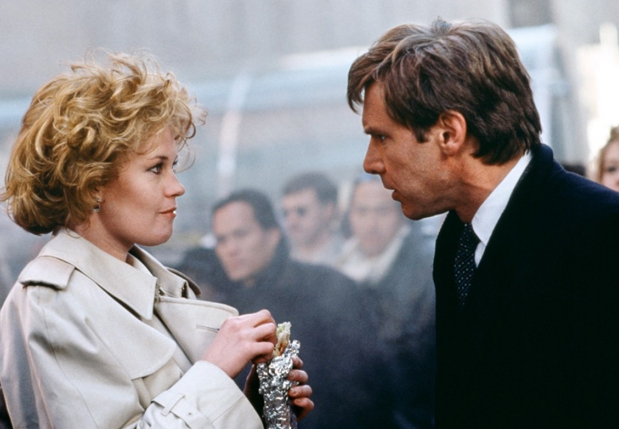 Another oldie but goldie. Working Girl is the perfect tale of a regular girl trying to make it in the dog-eat-dog world of New York high finance. Melanie Griffin plays a frustrated secretary who takes advantage of the fact that her villainous boss broke her leg and proceeds to take her place. All in the effort to advance her career. A charming comedy about a girl who's doing her best to climb the corporate ladder and isn't afraid to take a more unconventional path to get to the top. The movie was nominated for six Oscars.
Clerks (1994)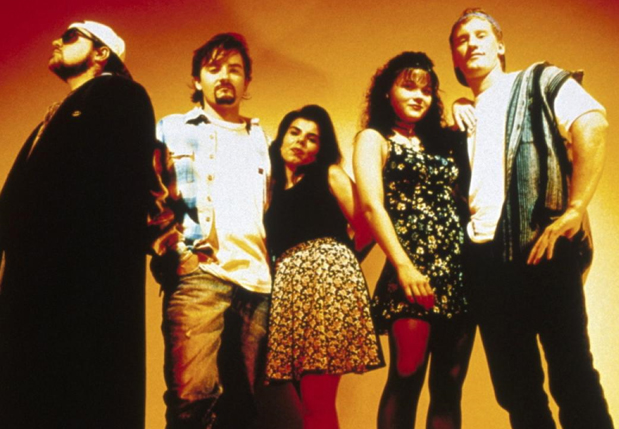 If you're looking for tips on how to kill time at a job you dread, this is the movie for you. A Kevin Smith classic, Clerks will teach you how to have a full day at work without actually working. All Dante and Randal do is annoy clients, play hockey on the store roof, and leave the store during the day to tend to personal matters. None of which are included in the job descriptions.
Fight Club (1999)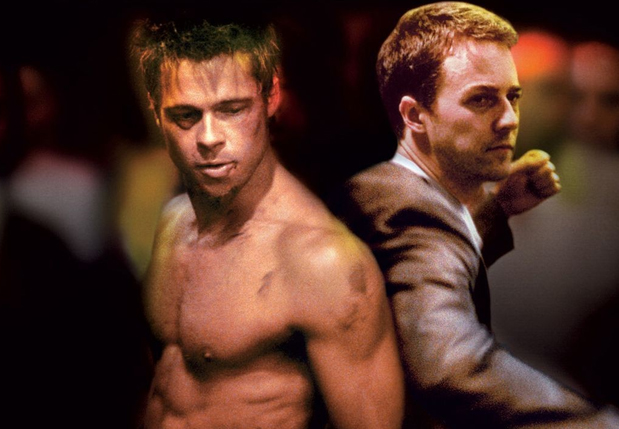 I'm going to break the first rule of Fight Club and tell you that if you haven't seen this movie yet you should emerge from under that rock you've been living for the past 15 years and watch it immediately. It's a unique movie about choices, apathy, and realizing that you somehow threw your dreams out the window along the way. Now that I think about it, I would actually love to be able to experience Fight Club for the first time again. You're lucky. Enjoy.
The Secret Life of Walter Mitty (2013)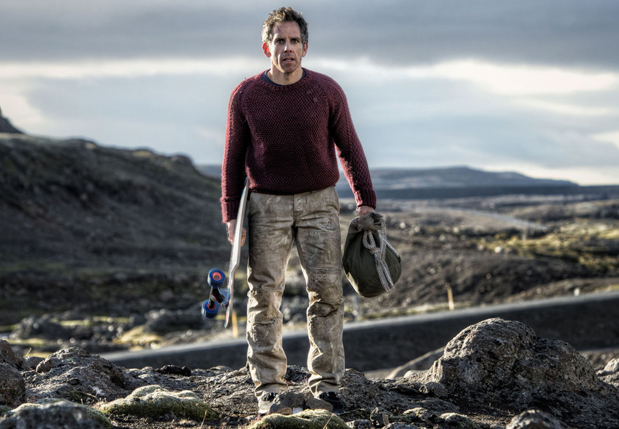 Walter Mitty is a daydreaming employee perpetually taunted by his new boss and coworkers. When his job is threaten, he embarks on a real-life adventure that turns more epic that he could have ever anticipated. Even though he ends up being fired, Mitty still goes out with a bang. A movie that doesn't take itself seriously and joyfully celebrates life.
American Beauty (1999)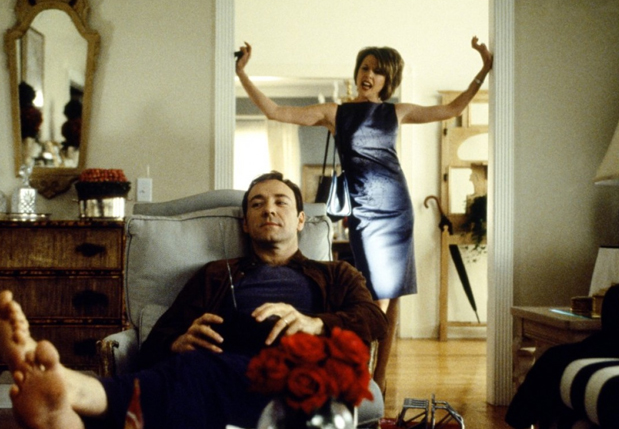 Lester rebels against a dead-end job and passionless marriage by developing a mid-life crisis which enables him to leave his corporate career behind and start working at a fast food restaurant. American Beauty is a wonderful psychological drama, a satire about the American life, a deep and dark movie people are still raving about today. And for good reason.
Nine to Five (1980)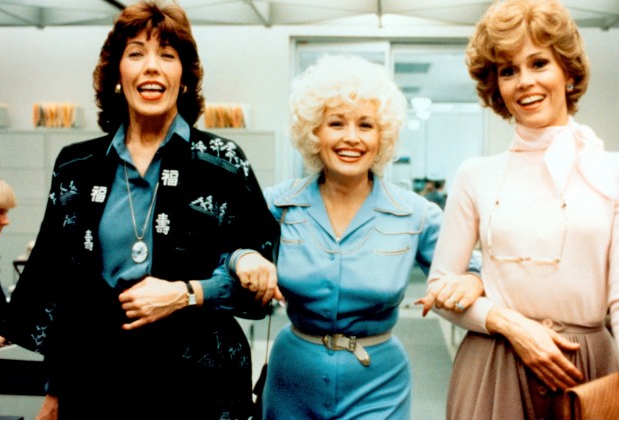 Nine to Five is an 80′s flick about a misogynistic manager whose favorite pastime activity is making his employees' lives hell. Jane Fonda, Lily Tomlin, and Dolly Parton, three eager staffers, find a creative way to turn the tables on him. The perfect movie to watch when you're dreaming about getting even with your boss. But maybe don't take things this far, OK?
Horrible Bosses (2011)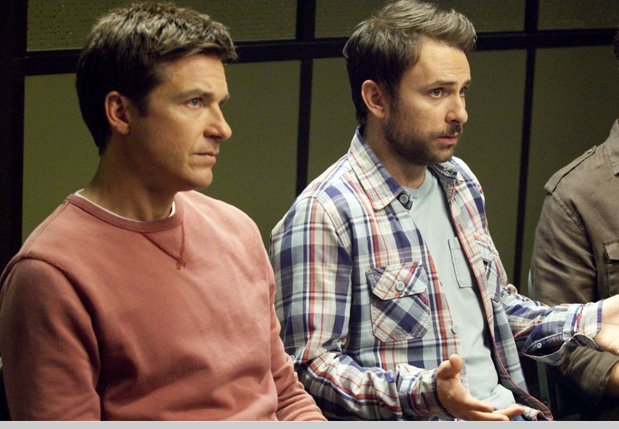 Three different horrible bosses to hate and enough comedy to entertain you for an hour and a half. Even though the plot of Horrible Bosses may push things too far (until they pretty much spiral too out of control to be plausible in real life), seeing these heinous employers getting what they deserve is oddly satisfying. The sequel was released recently – you might still be able to catch it in theaters.
Clockwatchers (1997)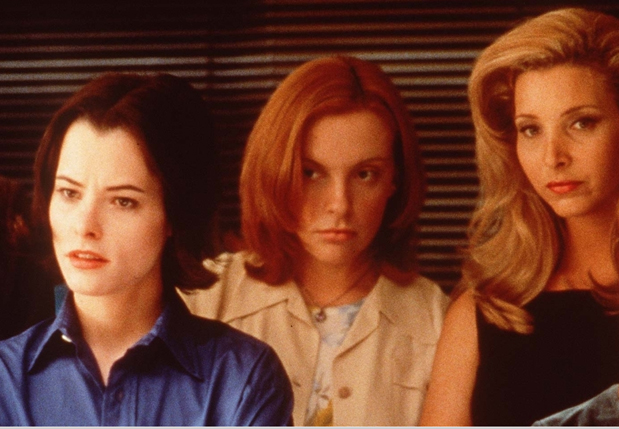 Four girls, four dreams, one office. Clockwatchers follows the story of four young temporary office workers  (played by Parker Posey, Toni Collette, Lisa Kudrow, and Alanna Ubach) in an office complex. The movie manages to capture the hassles and struggles that come with working for low wages and being mistrusted by full-time employees. All four women view their work as a temporary means to an end, a way to kill time until they manage to accomplish their bigger goals (which vary from marrying rich to landing a full-time gig). A witty comedy always worth a re-watch; especially after a dreadful day at the office.
What's your favorite movie to watch after an abominable day at work? Sound off in the comments!