The Crazy Russian Hacker – From Walmart Worker To Millionaire; Check Out His Top 5 Hacks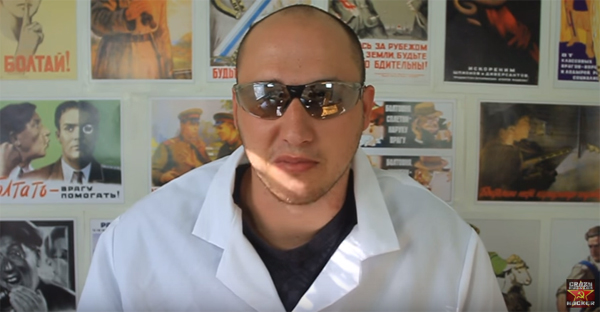 Crazy Russian Hacker, whose real name is Taras Kulakov, used his life hacks and science experiments to become one of YouTube's most popular stars. Kulakov has a massive following of over 8.5 million subscribers and that because his videos are not only entertaining but also educational. He has a very magnetic personality deep Russian accent and he is 6′ 7″ (2.01 m) tall. He has unleashed over 1,336 videos on his videos channels and on his main channel, CrazyRussianHacker, he has more than 1.5 billion views. He starts all his videos by saying the words " "What's up everybody?" then "Welcome to my laboratory, where safety is [the] #1 priority. Boom!"
Let's take a look at 5 of his most popular videos.
1. How to Open a Can without Can Opener – Zombie Survival Tips #20

2. 10 Life Hacks Every College Student Should Know

3. What Will Happen If You Boil Coke?

4. 10 Science Experiments You Can Do at Home Compilation.

5. What Happens If You Drop 30 lb of Dry Ice in POOL.