When you spend all your time being filmed, photographed, and put in front of audiences, your appearance is more than just part of you – it's also a part of your job. For celebrities, looking a specific way helps them get cast in more roles, or keep their current roles. This is why plastic surgery is so popular among celebrities.
We often hear of celebrities getting nose jobs, boob jobs, or lipo – but have you ever wondered what the most common plastic surgery procedures are in Hollywood? We rounded up the top six:
1. Botox injections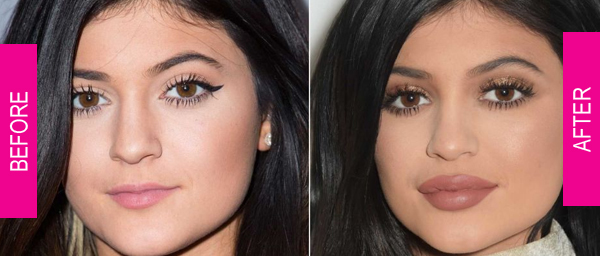 Botox is a product that takes care of wrinkles, sagging skin, and other signs of aging. Looking young and fresh, even into their golden years, is something that many celebrities are known for. Professional makeup artist can only do so much – Botox is the answer for tons of A-list celebrities like Megan Fox, Kylie Jenner, Madonna, Carrot Top, Kenny Rogers and others.
2. Nose jobs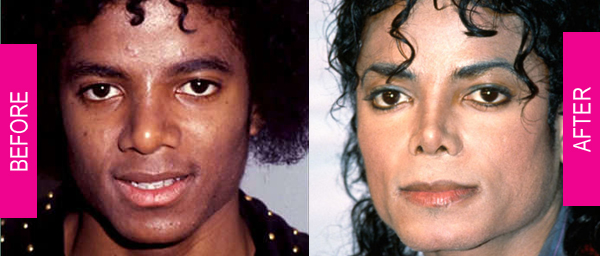 While some celebrities have had extremely noticeable nose jobs, sculpting a face that looks entirely new, there are many celebs whose noses have just had a few subtle changes here and there. With their faces under constant scrutiny, keeping the largest facial feature slim and symmetrical helps improve a celebrity's overall appearance. Examples of celebrities who have had nose job done include Courtney Love, Caitlyn Jenner, Ashley Tisdale, Janet Jackson, Tori Spelling, Adele and others.
3. Lip augmentation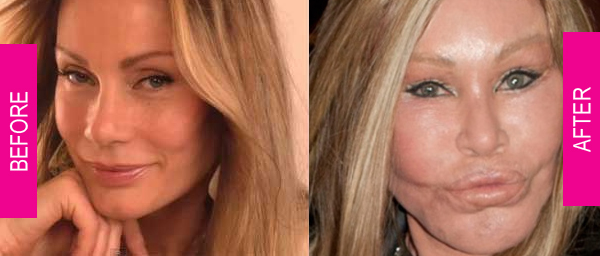 This surgery used to be far less popular than breast implants and other types of surgeries; but the recent obsession with full, pouty lips has made the lip augmentation one of the most common procedures requested by celebs. While some stars have taken the lip augmentation to extremes, most are opting for subtle injections that create a sexy smile without looking clownish. Celebrities who did lip augmentation includes Lisa Rinna, Farrah Abraham, Sarah Harding, Kylie Jenner, Jennifer Hudson etc.
4. Dermabrasion
Dermabrasion is the process through which the top layers of skin are sanded away. This isn't really considered a plastic surgery, but as an appearance-changing procedure, this is one of the most popular methods for making the skin look younger and healthier. By removing the sun-damaged upper layers, the skin looks smoother and more hydrated. Megan Fox is an example of a celebrity who did Dermabrasion.
5. Breast augmentation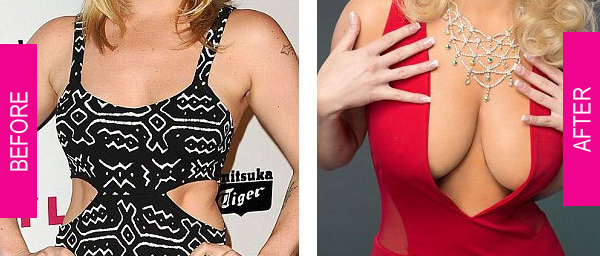 Perhaps the most cliché of all plastic surgeries, but there's no denying its popularity. From a simple lift to brand new implants, celebrities change the shape and size of their breasts every day. There have been some notoriously clownish implants that draw attention for all the wrong reasons; but for the most part, breast augmentation is meant to create a younger, natural-looking body shape. Miley Cyrus, Carmen Electra, Kelly Rowland, Kaley Cuoco and Dolly Parton did breast augmentation.
6. Fat reduction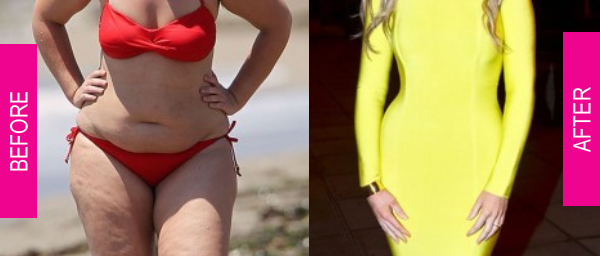 Whether it's a tummy tuck, a round of liposuction, or a gastric bypass surgery, plastic surgery meant to reduce fat is another common choice for celebrities. Maintaining a slim, healthy-looking body is extra important to celebs (the camera does add 10 pounds, after all!) These procedures help celebrities get rid of excess fat or skin after losing weight. Often, these procedures are used to craft a specific body look for a movie role.
There you have it – the six most common plastic surgery procedures sought after in Hollywood. While extreme examples of these procedures are easy to spot, remember that many of these are done by expert surgeons who know how to keep it subtle – we may not ever know who's had what.
Resources:
http://allwomenstalk.com/most-popular-plastic-surgeries-among-celebrities
http://www.cbsnews.com/pictures/10-most-popular-plastic-surgery-procedures