X-MEN: APOCALYPSE (2016)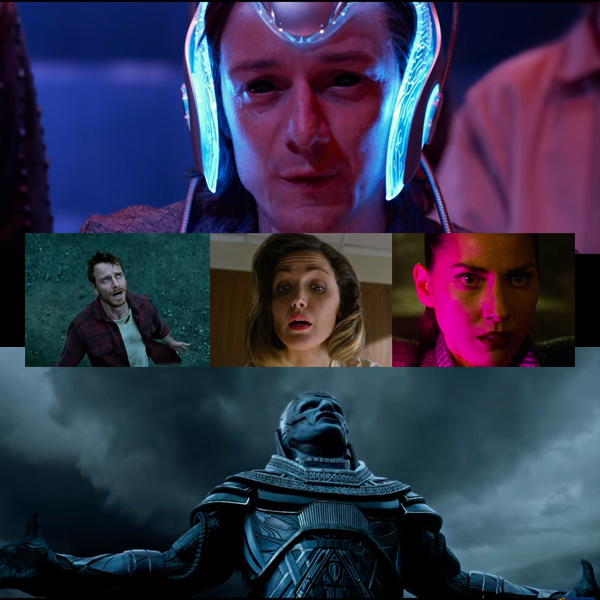 Watch X Men Apocalypse Trailer
Directed By
Bryan Singer
Release Date:
May 27, 2016 (USA)
Movie Production Company
20th Century Fox
Marvel Entertainment
Bad Hat Harry Productions
Kinberg Genre
Hutch Parker
Distributed by
20th Century Fox
Main Cast and Crew
X Men Apocalypse cast members, their real names and the character that they played.
Jennifer Lawrence – Raven / Mystique
Oscar Isaac – En Sabah Nur / Apocalypse
Olivia Munn – Betsy Braddock / Psylocke
Michael Fassbender – Erik Lensherr / Magneto
Evan Peters – Peter / Quicksilver
Sophie Turner – Jean Grey
Nicholas Hoult – Hank McCoy / Beast
Rose Byrne – Moira MacTaggert
James McAvoy – Charles Xavier
Tye Sheridan – Scott Summers / Cyclops
Monique Ganderton – Death
Alexandra Shipp – Ororo Munroe / Storm
Kodi Smit-McPhee – Kurt Wagner / Nightcrawler
Lucas Till – Alex Summers / Havok
Lana Condor – Jubilation Lee / Jubilee
Josh Helman – William Stryker
Ben Hardy – Warren Worthington III / Angel
Rochelle Okoye – Plague
Tómas Lemarquis – Caliban
Plot and Storyline
"Since the dawn of civilization, he was worshiped as a god. Apocalypse, the first and most powerful mutant from Marvel's X-Men universe, amassed the powers of many other mutants, becoming immortal and invincible. Upon awakening after thousands of years, he is disillusioned with the world as he finds it and recruits a team of powerful mutants, including a disheartened Magneto, to cleanse mankind and create a new world order, over which he will reign. As the fate of the Earth hangs in the balance, Raven with the help of Professor X must lead a team of young X-Men to stop their greatest nemesis and save mankind from complete destruction."
– Written by 20th Century Fox
Genres
Action Film
Science Fiction Film
Fantasy
Adventure Film
Parents Guide
This movie is Rated PG-13: for intense sequences of sci-fi violence, action and destruction, suggestive content, and language.
Locations of Filming
Montréal, Québec, Canada
Greenfield Park, Quebec, Canada
Oka, Québec, Canada
List of Facts
1. Apocalypse can be dated back and is related to the Marvel Comic Books in 1986.The story and plot was originally based on the comic book.
2. The Apocalypse is the X-Men Villain.