Kacy Hill is a pop singer born on May 1, 1994, in Phoenix, Arizona. Currently signed to Kanye West's music label, G.O.O.D, she makes pop music. In her versatility, she produced and directed the video for her song, "Experience" – a track that made West sign her to G.O.O.D music.
Hill got her stage name "Kacy Hill" from her real name "Kacy Anne Hill." She's about 5'6'' (1.68m) tall, and her net worth is estimated to be about one hundred and fifty thousand dollars ($150,000). Hill owns a dog whose name is Rascal, a pet she doesn't take for granted. She also has a junior sister who doesn't get involved in Hill's social and musical life often.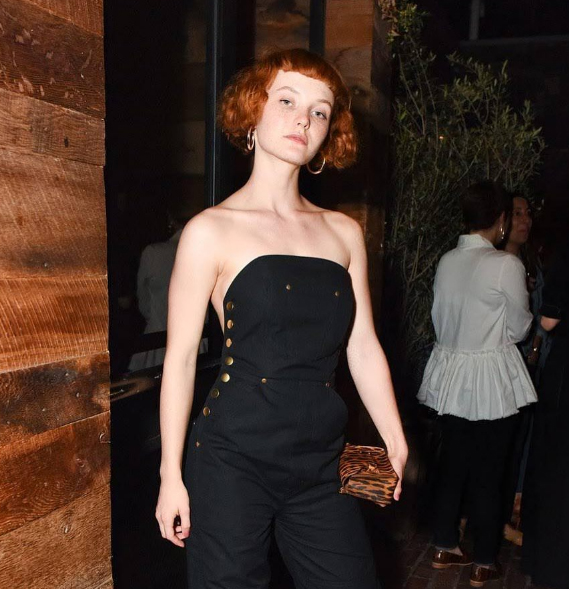 Kacy Hill attended Arizona School of the Arts. Then, she was very good at playing saxophone, oboe, and singing in the choir, but those never made her passionate about music. At 16, she got an internship with a photographer who covered several wedding events. Hill's burning desire for modeling started at this time. Later on, she made her way to the front of the camera from assisting in handling cameras.
With intentions to further her education still alive, Hill deemed it fit to take some time off and left from Los Angeles. At LA, she scaled up her modeling career and got signed to M Model Management in West Hollywood and suddenly emerged the face of American Apparel. Her modeling career soared high as she joined Kanye West's Yeezus tour. The Yeezus show was a keystone to her success – she was among the faceless women that danced and held Kanye West up to the skies during the Yeezus show.
In 2014, Hill dropped her debut nonalbum single titled "Experience," during the time the tour – Yeezus kicked off. She never felt passionate about it but had to take it up. Kanye West signed Hill to G.O.O.D music in Atlantic City after his show – this was coming after West went through a copy of her nonalbum single.
Talking about fame, Hill was fast rising quickly, taking good spots in some charts and list that went viral. Digital Spy addressed her single as a track worth hearing.
Kacy hills own to her credits several tracks such as "Foreign Fields" which was released in 2015 and Bloo, also released in 2015. Recently, Kacy hills dropped her first album titled "Like a woman" under West's record label. G.O.O.D music. The album contains several tracks that are sure to keep you meditating and lost in euphoria. Some of the tracks are Hard to Love, Say You're Wrong, Clarity, Keep Me Sane, a song she released in 2016 titled Lion and some other mind-blowing tracks.
The recent album "Like a Woman," gives many the impressions that she's the next big thing to happen to pop music. The video was lit although some detest the sexuality that characterizes the video. In the video, she oiled up herself, dressed in lingerie and making moves. The lyrics were so dear to heart and loving, but you can't dance to any of the tracks in Hill's new album. One of her tracks, Clarity ironically describes the dense world where some look down on pop.
While Hill claims that she just released her album in a bid to explore her sexuality, it may be more beneficial to the world and the fans listening if she could look into the sound more. However, Hill is fast rising, considering when she came into the game. Perhaps, she might be the next most celebrated pop star.