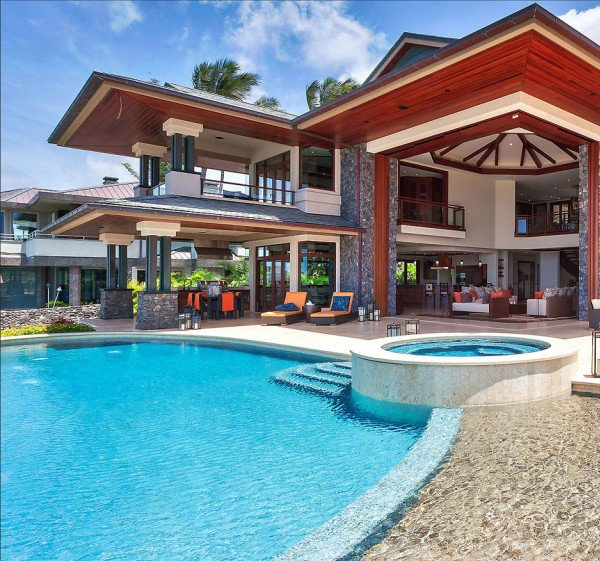 Drug Treatment Centers are rarely considered to be grand or luxurious, and definitely not a place you would want to find yourself in. However, when the rich and famous make the decision to take a "mental break" they do it in style and cost is never an option. Of course, we all know that "mental break" is code for alcohol or substance abuse, but that doesn't mean you can't do it surrounded by Egyptian cotton and beautiful scenery.
Are you wondering just how grand rehab can be? Good news: We've researched fifteen of the best luxury drug treatment centers on earth, so now all you have to do is decide where to point your Learjet.
Treatment Centers for the Stars
Actors, models, musicians, and other celebrities have the means to live a lifestyle full of parties which often include drugs and alcohol in excessive amounts. So from time to time, many celebrities find themselves at a place where they feel the need to take a break from it all and get help, but they won't settle for just any rehab facility after being accustomed to the finer things in life. So where do the famous people go for treatment? We've got the details for you.
1. Passages, Malibu, California – Located in the private hills of Malibu, this luxurious center uses advanced holistic techniques to treat addiction. According to their website, they're rated Number One Rehab in the World. Judging by their celebrity clientele, they may be right. Passages is known for its privacy and therefore only allows twelve guests at once in the 15,500 square foot facility so the fabulous guests have plenty of room to spread out during their stay.
While staying at Passages, guests will have access to a library, chef's kitchen, marble baths, media room, gym and two juice bars. All the required elements for a deluxe rehab.
Passages programs are not 12-step based and they don't approach addiction as a disease. Rather, they focus on healing the underlying conditions that cause a person to use drugs.
Past celebrity guests of Passages include Mel Gibson, David Hasselhoff, Andy Dick, Natasha Lyonne, and Stephen Baldwin.
Cost per stay: $1,300 for basic 30-day program
Co-founders: Pax and Chris Prentiss
Treatment method: Holistic, one-on-one (drug rehabilitation center, alcohol rehabilitation center, prescription drug rehabilitation center, or a detox center)
Website: passagesmalibu.com
2. Silver Hill Hospital, New Canaan, Connecticut – Silver Hill is a non-profit hospital that specializes in the treatment of psychiatric and addictive disorders and has been helping their clients recover in style since 1931. Guests can explore the 60 acres of private land in the hills of Connecticut or play a game of cribbage while undergoing their extensive therapy.
The educated and elite will be happy to know that Silver Hill is an academic affiliate of Yale University. Talk about prestigious! Clients are also enrolled in a twelve-month recovery program following treatment to help maintain sobriety.
Past celebrity guests of Silver Hill Hospital include the fabulous Mariah Carey, Nick Nolte, Billy Joel, Liza Minnelli, and the notorious Truman Capote.
Cost per stay: $1,200 per day
Treatment method: Evidence-based therapies (Programs for Teens – Psychiatric Disorders, Co-Occurring Disorders, Programs for Adults – Addiction & Co-Occurring Disorders, Chronic Pain & Recovery, Dialectical Behavior Therapy, Eating Disorders, Persistent Psychiatric Disorders and Outpatient Addiction Program)
Website: silverhillhospital.org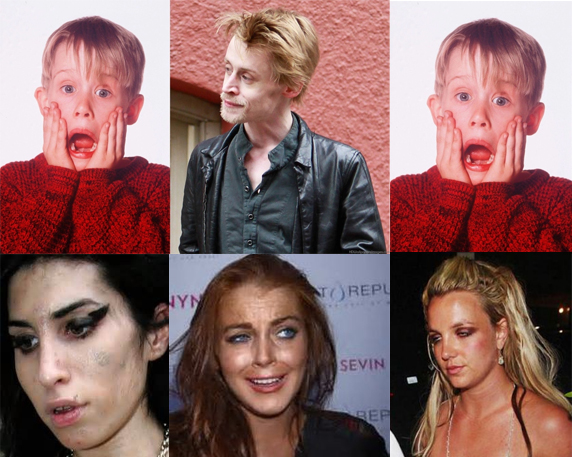 3. Crossroads, Antigua – This luxury treatment center is located on the beautiful island of Antigua and was founded by musician, Eric Clapton. Crossroads is a non-profit organization that treats addiction as a disease and offers supportive, holistic recovery in a serene environment away from stress and distractions. Guests stay anywhere from 30 days to six months and can choose among experiential therapy, gender-specific therapy, 12-step programs, fitness programs, yoga, massage therapy, and more!
Unique to Crossroads, they offer a five-day intensive family program at no extra cost to the guest. And those guests that complete the program will be supported by its Alumni Coordinator for at least two years.
Past celebrity guests of Crossroads include Britney Spears after her very public breakdown, Whitney Houston, Colin Farrell, and musician Billy Joel.
Cost per stay: $24,500 for four-week program
Founder: Eric Clapton
Treatment method: 12-step program (Phases of Residential Care, Chemical Dependency, Complementary Therapies, Recovery Residences and Families in Recovery)
Program Cost
Website: crossroadsantigua.org
4. Promises, Malibu, California – Another luxury option in Malibu is the sophisticated treatment center, Promises. Set in an environment that inspires lasting change, this facility focuses on alcohol addiction therapy. This is the place to go if you want to just relax on the beach (sans cocktail) while going through therapy.
The founders of Promises are the originators of the Malibu Model for addiction treatment. This model focuses on comfort, compassion, and effective treatment.
Past celebrity guests of Promises include Charlie Sheen, Robert Downey, Jr., Lindsay Lohan, Diana Ross, and Ben Affleck.
Cost per stay: $9,000 per week
Treatment method: Malibu Model (Medically-monitored detox, Psychiatry, Counseling, Individual psychotherapy, Family therapy, Psychodrama, Equine-assisted therapy, Art therapy, Spiritual development, Yoga/meditation, Psycho-educational groups, Group therapy, Relapse prevention, Stress management strategies and Cognitive-behavioral techniques)
Website: promises.com
5. Betty Ford Clinic, Rancho Mirage, California – The strictest option for luxury rehab was also the first of its kind, requiring celebrities to do their fair share of chores just like everyone else. Offering treatment for alcohol and drug abuse, it's been frequented by some of the most famous celebrities throughout the years.
Offering both inpatient and outpatient treatment options, Betty Ford also specializes in gender and age specific therapy. They also have a program specifically for medical professionals who find their selves addicted to prescription medication.
Past celebrity guests of Betty Ford include Keith Urban, Jerry Lee Lewis, Drew Barrymore, Johnny Cash, David Hasselhoff, Ozzy Osbourne, Chevy Chase, Bobby Brown, Liza Minnelli, Stevie Nicks, and Elizabeth Taylor.
Cost per stay: $26,000 per month, split between all current guests
Founder: Former First Lady Betty Ford
Treatment method: 12-step program (Heroin & Opioid Addiction Treatment Program, Inpatient Alcohol and Drug Addiction Treatment, Adolescent and Young Adult Treatment, Programs for Families Affected by Addiction)
Website: hazeldenbettyford.org
6. Wonderland, Los Angeles, California – This treatment center offers a 12-step program for its guests in a light and airy setting. The large rooms are complete with high ceilings and fluffy beds. Stars can also choose to be paired with an employee who will follow them around to make sure they're behaving during their stay.
Past celebrity guests of Wonderland include Lindsay Lohan, Mike Tyson, Christian Slater, Pat O'Brien, and Michael Jackson.
Cost per stay: $58,000 per month
Treatment method: 12-step program
Website: roadtorehab.com
7. Cirque Lodge, Sundance, Utah – This extravagant center is located above the famous ski resort where stars gather once a year for the Sundance Festival and offers drug and alcohol treatment for their guests. This is the place to be during skiing season, or maybe afterward if you partied a little too hard.
Past celebrity guests of Cirque Lodge include Mary-Kate Olsen, Eva Mendes, Lindsay Lohan, and Kristen Dunst.
Cost per stay: $26,000 per month
Treatment method: holistic approach (Alcohol Rehab, Drug Rehab, Dual Diagnosis & Co-occurring Disorders, Detoxification, 12-step Program, Addiction Treatment for Women, Cognitive Behavioral Therapy, Experiential Therapy, Prescription Drug Care, Mood Disorders, Codependency Treatment and Trauma)
Website: cirquelodge.com
8. The Priory Group, United Kingdom – Based out of the UK, The Priory Group offers a range of services at each of its 250 sites. Family support groups are also offered as well as twelve months of aftercare to help newly sober patients stay on track after completing their program.
While at The Priory, guests can attend exercise and activity classes, psycho-dynamic therapy, occupational therapy and many other options including creative and experiential groups.
Past celebrity guests of The Priory Group include Lily Allen, Robbie Williams, Pete Doherty, and Paul Gascoigne.
Cost per stay: $13,700-$34,000 per month
Treatment method: Variety of programs available including dual diagnosis
Website: http://www.priorygroup.com/
High-End Centers for the Wealthiest Non-celebrities
Luxury treatment centers aren't just for celebrities. The rich and not-so-famous people of the world need to get away from the world and seek treatment in style, too. The following centers are full of amenities and splurges without the pesky paparazzi. They're also some of the most expensive centers that we found so dig deep in your wallets before choosing one of these resorts rehabs!
9. Acqua Recovery, Midway, Utah – Located on a beautiful lakeside among mountains, waterfalls and streams in Utah, this center provides a holistic approach to recovery. Their programs are tailored to each guests' needs and circumstances. Therapy and medical detox take place in a beautiful setting with resort level amenities.
The Acqua facility is among twelve acres on the back side of Park City, just under an hour from Salt Lake International Airport. Guests undergo therapy in a peaceful setting during the day then rest on 5-star quality mattresses and bedding at night.
Acqua Recovery would be an ideal option for patients seeking help for both substance abuse and mental illness as they practice dual diagnosis.
Cost per stay: $20,000 per month
Treatment Method: Holistic approach, dual diagnosis
Website: acquarecovery.com
10. The Exclusive Hawaii, Hawaii – Located on the Pacific Ocean and surrounded by cliffs and tropical scenery, this treatment center offers luxury while receiving addiction therapy. Treatment is highly individualized while exploring the root causes of addiction through a holistic detox approach. This treatment center is Hawaii's only non-12-step recovery program.
The Exclusive offers fitness programs, mindfulness therapy, yoga and meditation, massage therapy and acupuncture. Oh, and don't forget: it's in Hawaii!
This is an ideal setting for patients looking to dig deep into their psyche to find the underlying cause of their addiction. The Exclusive does not view addiction as a disease, rather a symptom of a bigger issue that can be dealt with through therapy.
Cost per stay: $30,000 per month
Treatment method: Holistic detox
Website: theexclusivehawaii.com
11. The Hills Treatment Center, Los Angeles, California – Nestled in the hills of Southern California, this center provides detox and behavioral therapy as well as additional treatment and therapy techniques such as hypnotherapy. Guests can stay in a private room or choose outpatient therapy from their comfort of their own home. If you're a pet owner, this may be the place for you as they accommodate pets of guests.
After completing a program at The Hills, patients can choose to live in one of the center's sober living homes for continued support.
The Hills Treatment Center is ideal for patients needing to detox in a safe environment before beginning behavioral therapy.
Cost per stay: $30,000 per month
Treatment method: Detox and behavioral therapy
Website: thehillscenter.com
12. Aton Center, San Diego, California – This high-end addiction recovery center is found on the beaches and hills of San Diego and offers a range of treatments including traditional, holistic and alternative options. Services include massage therapy, acupuncture, yoga and meditation, energy healing, and hypnotherapy.
LGBT guests and family will find that they're very welcome and accepted at Aton Center and can lounge at the salt-water pool, fire pit, or play a match at the sand volleyball court. A full-time chef prepares gourmet meals tailored to guests needs and preferences. Those undergoing therapy at Aton Center will truly want for nothing during their stay.
The Aton Center would be ideal for patients wanting to try multiple approaches to fighting their addiction and substance abuse.
Cost per stay: $45,000 per month
Treatment method: Holistic, traditional or alternative
Website: atoncenter.com
13. The Kusnacht Practice, Zollikon, Switzerland – This exclusive luxury treatment center is located just southeast of Zurich on Lake Zurich. Guests receive 6-star Swiss service in their private villas and apartments complete with a maid, chef, and butler. Amenities include massage, yoga, meditation, acupuncture, art and music therapy, reflexology and spa treatments. Prepare to relax and regroup Swiss style.
Addiction therapy at The Kusnacht is multidisciplinary and individualized. Programs are designed for each guest after a series of tests including medical, biochemical, neurochemical, and psychological testing. Each guest is then assigned a counselor for their private therapy sessions.
The Kusnacht Practice is ideal for patients seeking help for both addiction and mental illness and who want a plan tailored to their specific needs. This is the most expensive treatment center on our list, so it's only for the wealthiest clientele who don't mind splurging!
Cost per stay: $300,000 – $400,000 per month
Treatment method: Detox and individualized program, dual diagnosis
Website: kusnachtpractice.com
14. Reflections Executive, Novato, California – This executive facility is perfect for the guest needing to stay connected to the outside world while going through treatment. Cell phones and electronics are welcome and executive accommodations are available. This center is highly exclusive, allowing only six individuals at a time for their very personal programs featuring detox and behavioral therapy.
Pets and family are welcome at Reflections Executive and guests are also offered to live in a sober living home as part of the aftercare service.
Reflections Executive is ideal for busy executives who need help with addiction and substance abuse while staying in touch with clients on the outside. Also good for individuals wanting extreme privacy as this is the most exclusive center on our list, allowing only six patients at a time.
Cost per stay: $35,000 – $47,000 per month
Treatment method: Detox and behavioral therapy, dual diagnosis
Website: livingatreflections.com
15. The Dunes, East Hampton, New York – One of the newest addiction treatment centers is promising to also be one of the most luxurious centers as well. Affluent and private-paying guests will receive holistic alcohol and drug therapy in a resort-like setting. Clients are treated to the uncompromising quality that they're accustomed to finding in the Hamptons.
The dining menu at The Dunes features lobster and farm-fresh eggs and amenities include a spa, tennis court and pool. Guests can take part in yoga, meditation, or equine therapy. Feeling sore after your workout? Schedule a massage at any time that pleases you.
The recommended stay is 90 days, however, there are programs starting at only one month. But honestly, why would you want to leave such decadence after only one month? Stay for as long as you like so you can improve yourself in the lap of luxury before returning to the real world as a new person.
The Dunes is ideal for the debutante who admits she has a problem but refuses to leave the luxuries that she's accustomed to. Also idea for anyone looking to be pampered in a resort-like setting while undergoing therapy and who has plenty of cash to spare.
Cost per stay: $45,000 for 30-day program, $105,000 for 90-day program
Treatment Method: Holistic approach
Website: theduneseasthampton.com
So there they are, the fifteen most luxurious drug treatment centers in the world. We hope that you never need to check into one for yourself, but, should you decide to take a "mental break" you might as well do it in one of these fine establishments.