Birth Name:
LeBron Raymone James
Nicknames:
Commentators, fans, sports writers and others have come up with so many nicknames for James, it sees like the lsit never ends. These are King James, The L-Train, The Akron Hammer, LB, The King, The Chosen One, The G.O.A.T – (Greatest of All Time) & Bron Bron. It was reported by business Insider that even the "King" himself uses an alias when he checked into a DC Area hotel and that was "Gordon Gekko".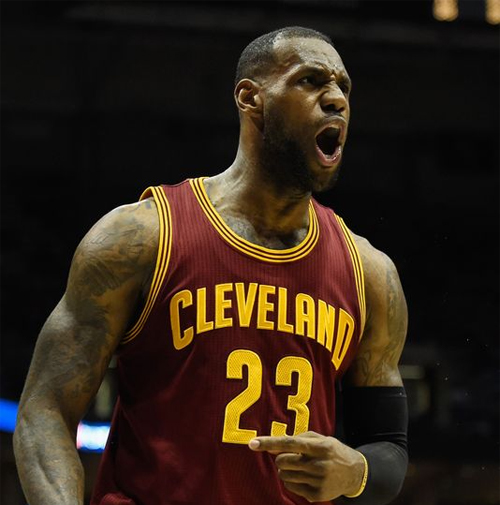 Height:
LeBron James height is 6′ 8″ (2.03 m) and while he not the tallest player who ever played the game, he is certainly one of the greatest power forward among other things. Let us see how his height stocks up against other NBA player and his friends.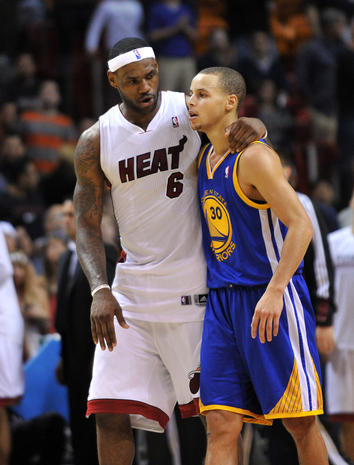 Here you can clearly see the much taller James greeting fellow player Stephen Curry during one of their games against each other. Curry's height is 6 ft 3 in (1.91 m).

This picture shows Lebron James and his former team mate Dwyane Wade. Wade's height is 6′ 4″.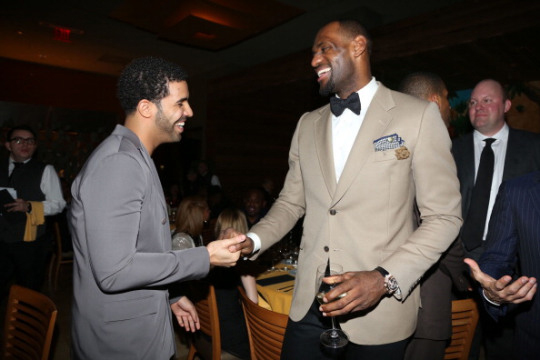 Now let us look at James and one of his closest friend, Drake, the rapper, song writer and musician, whose height is 6′ 0″.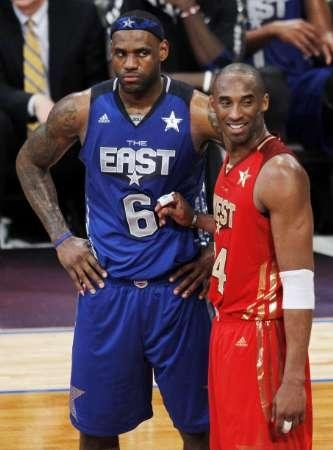 Lastly here we see King James and Kobe Bryant. We all know how much of a great player Bryant is, but at a height of only 6′ 4.75″ (195 cm), he is still shorter than James.
Net Worth:
James is said to be wroth a whopping $300 million in 2016 and will easily supass that amount in 2017 with all his current endorsement deals, salary etc.
Age – Date of Birth:
December 30, 1984
Birth Sign:
Capricorn
Place of Birth:
Akron, Ohio USA.
Nationality:
American
Educational Background:
He went to school at St. Vincent–St. Mary (Akron, Ohio) where he was selected by the Cleveland Cavaliers in 2003 round one pick, 1st overall. This made him one of the youngest to ever enter the NBA.
Family:
Mother: Gloria Marie James
Father: It is rumored that his biological father is Anthony McClelland.
Job – Occupation:
Professional basketball player in the NBA.
Body:
Athletic
Weight:
250 lb (113 kg)
Boyfriend / Spouse or Girlfriend / Spouse:
LeBron James wife is Savannah Brinson. They got married on 14th September, 2013.
His hook ups and past relationship history include Carmen Ortega in 2012, Amber Rose 2010, Meagan Good 2004 and Adrienne Bailon in 2003.
Ethnicity:
Black American
Color of Hair:
Black
Colors of Eyes:
Black
Physical Distinctive Features:
He has tattoos on his arms, torso, and other parts of his body. He is a tall and very strong basketball player.
Measurements:
Chest – 46 in or 117 cm
Arms / Biceps – 17 in or 43 cm
Waist – 36 in or 91.5 cm
Shoe Size:
His wears a size 15 US shoes.
Style, makeup, and hair style:
James mostly wear dress sharp and professional when he doing after game interviews or when he is coming to games. His hair is always cut low and many people always comment on his hairline.
Brand Ambassador for:
His endorsement deals are all top notch, including brands like Audemars Piguet, Coca-Cola, McDonalds, State Farm, Upper Deck and Nike.
Religious Belief:
Christianity
Well Known For:
LeBron James is well know for his strength, speed and agility on the basketball court. Many describe him among the greatest to have ever played the game. He also well know for his controversial leadership style which many see ass being arrogant.
First TV Show or Movie:
He has done numerous TV commercials for the brands he represents.
Friends and associates:
His friends include Jay Z, Beyonce, Drake, Kanye West, Lil Wayne and others.
Favorite Things:
Music: Hip Hop
List of Facts:
1. James was raised a single parent mother and he is an only child. The name of his biological father came to light after James entered the NBA and became famous.
2. He is married to Savannah Brinson and they have three children; Bryce Maximus James (son), Zhuri James (daughter) and LeBron James Jr. (son).
3. His many awards include NBA Rookie of the Year in 2004. He left Cleveland for the Miami Heats in 2010 where he won two NBA championships (2012, 2013). Has gotten four NBA Most Valuable Player Awards (2009, 2010, 2012, 2013), two NBA Finals MVP Awards (2012, 2013), two Olympic gold medals (2008, 2012), and the infamous NBA scoring title in 2008.
4. In 2010 James made a big buzz around the world when he decided to leave his hometown to join the Miami heat. Many felt bad that he was leaving the place he grew up, but the stranger situation was how he decided to announce that he was leaving. James went on a special television interview dubbed "The Decision" where he surprised everyone with the announcement. In Jul 11, 2014, James decided to rejoin the Cavaliers and this time he made his announcement by writing an essay which was published in Sports Illustrated with the title "I'M COMING HOME". He started out by saying "Before anyone ever cared where I would play basketball, I was a kid from Northeast Ohio. It's where I walked. It's where I ran. It's where I cried. It's where I bled. It holds a special place in my heart. ….."
5. His current and ultimate goal is to win a NBA tile for the city of Cleveland. Since his return there has been highs and lows, leaving many wonder if his dream will ever come true with his personality, his management team, coaches and the current set of players that surround him.
6. His home is located in Akron and it's estimated is $9,200,000. It is a 30,000 square foot home.
7. LeBron is ranked at 12th on the National Basketball Association all-time scoring leaders from 1946 to 2016 with 26,689 points. How far he will go up the ladder is yet to be seen, but at the age of 31 years old one can safely assume that barring any injuries, he should be close to the top by the end of his playing career. At the top sits the great Kareem Abdul-Jabbar with 38,387 points.
8. He played wide receiver for his high school, St. Vincent-St. Mary's football team.
Fallow LeBron James on Instagram