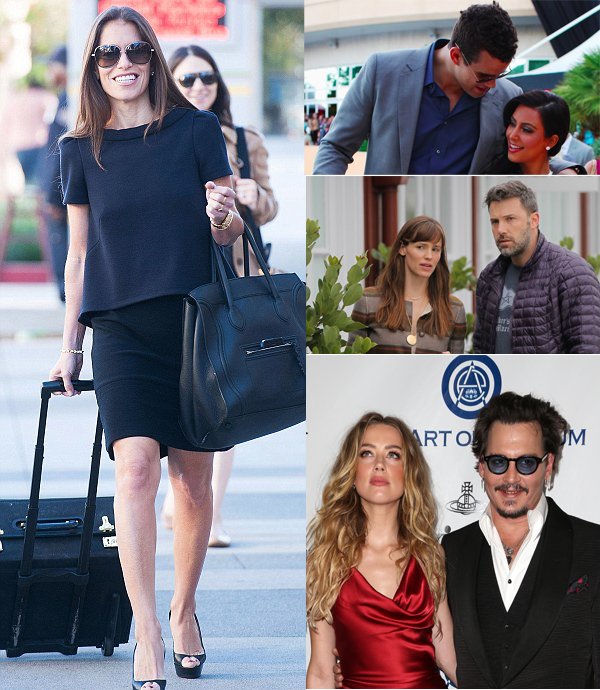 What do Angelina Jolie, Maria Shriver, three of the Kardashians and Denise Richards all have in common? Laura Wasser. So too do Johnny Depp, Drew Barrymore, and Jennifer Gardner.
If a headline about a famous couple's divorce makes you think, "Aww…that's too bad, I thought they were going to last" you will probably also see Wasser's name somewhere in the mix.
Why? According to one article in People, Los Angeles family law attorney Atousa Saei said that "Everyone knows Laura. She is the celebrity of celebrity divorce attorneys."
This is why she is also the "go to" attorney even before a divorce or marriage begins. After all, it was Wasser who Antonia Banderas and Melanie Griffith contacted more than a year before announcing their split and who Britney Spears' management team relied on after she became engaged to Kevin Federline.
The reigning queen of negotiating an agreement before filing, she is able to keep the ugly details of some of the highest profile divorces from ever reaching the public eye. This is saying something in the era of TMZ, paparazzi, social media and on-all-the-time gossip columnists. In fact, these very same entities have labeled Wasser the "disso queen", with disso standing in for the more formal "dissolution of marriage" that is the focus of most of her daily work.
Naturally, those unfamiliar with Wasser and her rise to fame may wonder how someone could get to this level. How can an attorney earn such a reputation and create such an approach, that they are famous among the world's most rich and famous? It is the family business.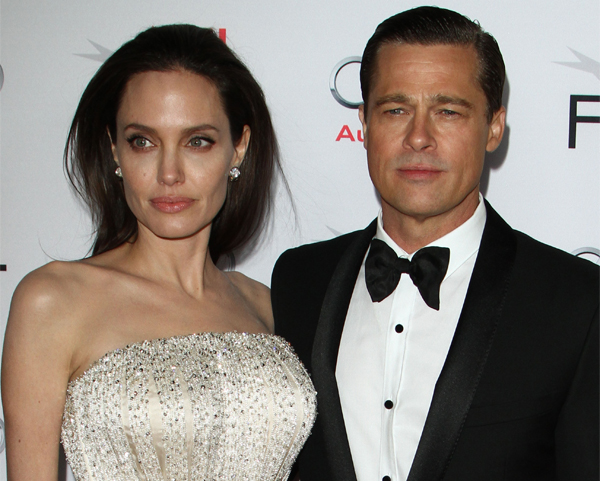 Angelina Jolie, stading here with Brad Pitt, represented by Laura Wasser in divorce.
Not Far From the Tree
Dennis Wasser started the family law firm (Wasser, Cooperman & Mandles) in 1976 and tended to attract big names even then. He worked for Billie Jean King in the early 1980s when she was then married but sued by her lesbian lover for palimony. Other clients of her father included Mia Farrow, Harrison ford and Steven Spielberg, but Laura Wasser seems to have consistently attracted the younger, newer names in entertainment and sports.
Joining the family business in 1995, after graduating from Loyola Law School, saying:
"For a minute, I worked at the Western Law Center for disability rights, writing up briefs to put safety things in public bathrooms. But then I split up with my husband, and I needed to make a living. So I told my dad, 'I don't think it's going to work out'. And he said, 'Great, take care of it.' That was my first case."
Less than six years after that, she got the job that started her on her celebrity trajectory when fellow attorney to the stars, Johnnie Cochran, partnered with her to represent Stevie Wonder in a massive, $30 million dollar lawsuit. Filed against him by his former girlfriend, Wasser was able to get Wonder what he wanted, earning her reputation as her father had – with a successful palimony case.
Though it was resolved through mediation, she earned such devotion from Wonder that word of her toughness quickly spread.
Though the daughter of "America's most feared divorce lawyer" (as her father was described in 2004), Wasser herself is often described as quietly ruthless.
This is why celebrities seem to gravitate to her; because she has a knack for keeping things out of court if at all possible. Many attribute this to her bluntness and directness, which is all about getting the deal done. She calls it as she sees it, even if it means directing her bluntness at the client.
Yet, she is also not unwilling to disassociate from a high-profile case if things get out of hand.
Britney Spears, Kevin Federline and the Rise of 24/7 Paparazzi Coverage
This is something seen in the way Wasser responded to the now-infamous Britney Spears divorce from Kevin Federline. Most of us have seen the wildly unfortunate photos of Spears with a shaved head, seeming to snap and go after a parked vehicle with an umbrella. Pleading with the press to leave her alone, she flies into a rage, curses at them and rushes off with a friend in a car nearby.
At the height of some sort of collapse, she soon headed to rehab and emerged healthier and more prepared to return to the spotlight. It was a very good thing for Spears that her management team had put her in touch with Wasser prior to marrying Federline – her second husband.
After all, it was Wasser who was able to make it clear that the fantasy of romance should not overcome common sense. As recorded in an interview with Bloomberg:
"A lot of times what will happen, particularly with young women, is they don't want a prenup. They're in love. This is fantasy time—'We're never going to get divorced, and I don't want anybody, certainly not some old guy in a suit, telling me how it's going to work out.' So they bring me in. We have the conversation."
After her conversation with Spears, Wasser was able to help her create a good prenup, but then got the call only two years later when the pair was about to split. The work she had done for Spears was able to address the financial aspect of the relationship, but not the children the couple shared.
However, Wasser left the case a year later saying it was "ugly" and that she got her firm out of the case. Refusing to go into specifics, she did go on the record saying that she felt a change was occurring at the time of the Spears-Federline split and that printed gossip was losing ground while online news was rapidly creating a demand for non-stop images and updates. Saying that the divorce was too publicized, she also noted that Federline's legal team was "intent on making sure the case got played out to the press. Much more intent than Mr. Federline was, really."
This may be what has set the stage for Wasser to become one of the cagiest and most secretive attorneys at work in the world of celebrity divorces. Her father jokes that he may not even know she is handling a case until it appears in the tabloids or press, but this is all part of her successful approach.
Ugly Divorces Made Less So
Today's new pressure for private information or intimate details of a divorce settlement has created a niche into which Wasser easily stepped. She has fashioned a winning recipe for hiding those details from the public, if at all possible. She also has the filing process down to a near-formulaic approach.
This is important when you might be handling multiple, high profile cases all at once. For instance, when she has two big name clients about to file for divorce, she advises both to wait until their information will reach the press almost at the same instant.
Why? It allows both couples to appear in the same magazines or website covers at the same time, diminishing the intensity of the spotlight. Though this seems like a humane reasoning, it also has to do with the strength of a case and the ability to keep it out of the courts and as low-key as possible. As noted in the Bloomberg story on her:
"Wasser urges many clients to negotiate an agreement before filing official documents. 'I think we worked on it a good year—no, a year and a half—before it came out on TMZ,' says Melanie Griffith, who hired Wasser when she divorced Antonio Banderas in 2014. 'And when we did file it, there were some personal things that were agreed upon by Antonio and myself that we had removed from the official papers so they wouldn't get out.'"
In addition to these negotiations, Wasser's clients often agree to paying private hiring fees for judges able to work outside of the public courts.
Such an approach allows Wasser to invite both parties, the attorneys and the judge into her impressive offices and use all of the same courtroom practices, but in total privacy. Though some details do eventually reach the public, the most harmful or personal issues never see the light of day. Instead of a courtroom full of curiosity seekers and paparazzi, a private office is the only witness to the events.
However, this has earned some serious complaints from Wasser's fellow attorneys. Why? Because many family law judges can now earn around $1,000 per hour providing private services. This has caused some to retire from the bench, bringing less seasoned judges into the public system. This can make things challenging for divorce attorneys unfamiliar with the judges they face, and unable to predict the outcome of any case.
Still, it is probably the very reason that Johnny Depp got in touch when his marriage to young Amber Heard collapsed earlier in 2016.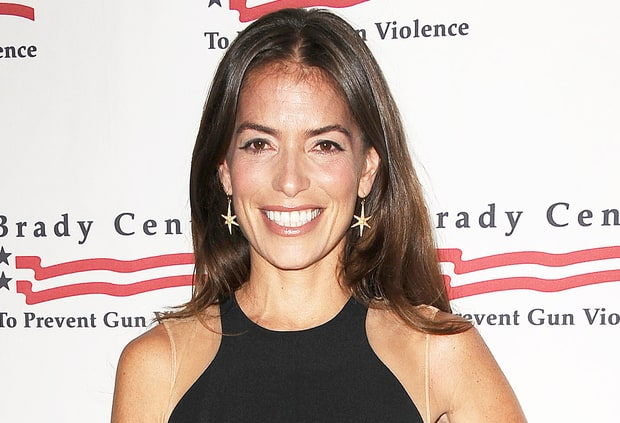 Johnny, Amber and the Media Spotlight
As reported by Billboard in late June:
"Amber Heard filed for divorce from Johnny Depp just two weeks ago, but already their split has become an ugly legal and press battle. The question facing lawyers for both sides is how the fight playing out in the media will impact the legal proceedings — or whether the public relations war is the only war that really matters."
This is exactly the matter that Wasser addresses through her carefully constructed approach to celebrity divorce. After all, she actually prefers to have her clients' cases filed in Santa Barbara, CA rather than Los Angeles because of clerks leaking documents in the larger city. She also explains that the turnaround time between documents being filed and the information appearing in the news is a matter of hours.
As she explained in one interview:
"'The turnaround is so fast,' Wasser says. 'I have to tell my clients, 'OK, the courier is filing it today. OK, he's in line to file. OK, it's filed. It will be on TMZ within an hour.' "
And it is not just the filing that appears at the speed of light. It is every little detail about a case, and in Depp's example, things went from nasty, to sour to brutal in the blink of a virtual eye.
From the moment the split with Heard made news, the international spotlight was on the issue. Though it is not earth-shattering, it is celebrity gossip, and this is something that attracts more attention than almost anything else. Because of it, though, Heard's claims of abuse created even more media furor.
A timeline of events shows that there is evidence of some sort of tumultuous interactions, that the couple was quite intense in their behaviors, but that information was persistently leaked in a clear campaign against Depp and his reputation. Publications like People magazine ran "exclusives" and details from court papers, something Wasser tries hard to prevent from occurring.
Laura Wasser On Her Way To Court.
Amber alleges that Johnny showed up at her birthday party "inebriated and high" and "violently shoved me to the floor." She also states that Depp hit her with a cell phone.
Wasser did file to keep divorce details private, insisting that Heard and her team had the right to this information, but the public did not. Delays in the case, due to arguments over depositions relating to the domestic violence, led to another leak. This time, it was a video of Depp, allegedly lashing out violently, and it appeared in the press the day before Heard was to be deposed in the domestic violence issue.
Quite quickly, the case was quietly brought to a conclusion without a lot of further details emerging. Heard's lawyer, Samantha Spector, negotiated a $7 million settlement, but one that was to be given to charity. On the same day of the settlement, Spector also released a statement explaining that her "assertion that Amber Heard has been vindicated in the court of public opinion is not true. We regret the error and apologize to Johnny Depp."
This holds obvious shades of Wasser. Her efforts to reclaim her client's once positive reputation by overriding the damages done by Heard's team in that court of public opinion are clear. In less than a few month's time, the issue has died down, and Depp will be able to begin reclaiming his status as a beloved character actor.
What would the celebrities of the world do without the quiet ruthlessness, persistence, and methods of Laura Wasser?