DeQn Sue is an artist from Los Angeles, California USA who defines her music as an alternative pop which is socially conscious. Wondering how the name DeQn Sue came to be? You're not alone. Here's it; her stage name is a blend of the character name which her father made trendy on the old TV series S.W.A.T – David Deacon Kay and her mother's name. Adding more spice to the 'Deacon' and her mother's initial name, the alternative pop singer got her stage name. Sue fell in love with music at a young age.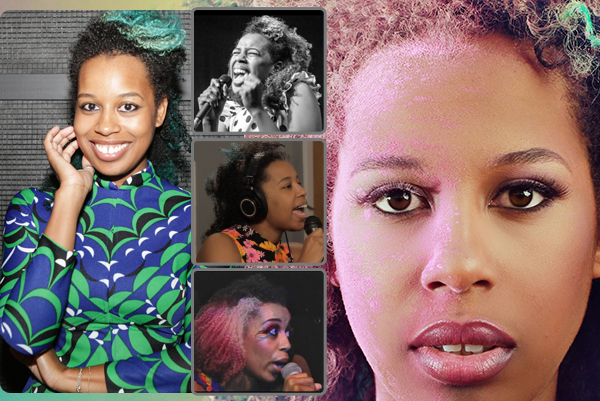 DeQn professes her love for music, pointing out that she wants to create good music that lasts, and she has never relented in this pursuit. Her debut album was titled ' Zeitgeist' which reflects her unique style of music. Zeitgeist was produced by Kelvin Wooten who was nominated for the Grammy awards. And the songs in the album include Bloody Monster, Magenta, and Flame. In fact, the album featured perfect blends of jazz, pop, gospel, funk, hip hop, R&B as well rock.
It was uncovered that the track Bloody Monster off her first album was a melodious one she penned down after being a victim of racism. Her roommate displayed the racism act against her on several occasions, and this inspired her to write the song.
Deqn's music career – How it all started.
Magenta is one of the outstanding tracks in DeQn'sfirst album. She said that breaking down her music reveals many genres of mixes. Speaking on what actually nurtured her melodious voice and her love for music, DeQn attributed that to her parents, giving many accolades to her mother who would always take her to church and urged her to sing. Likewise, her father taught her piano lessons and the basics of vocals – these gave her a deep insight of music.
It dawned on her that she wants to be an artist after her father performed an inspiring gospel song 'Precious Lord.' Despite the discouragement from peers that tried to pull her visions down, DeQn was bent on achieving something that makes her proud even when she looks back at it in the next 20 years.
Undoubtedly, music can make anyone grow versatile; the Los Angeles native blended her style with the Southern thingy. She schooled at Oakwood University in Huntsville. There she got entangled with The Aeolians; a choral ensemble that has won the Grammy as well took the first place on NBC's program – The Sing-Off, season 2.
DeQn's love for Huntsville doesn't stem from her alma-matter alone; she just loves Huntsville as her feels better making music there. Despite where she stays, her songs remain what listeners across the world would enjoy.
The Los Angeles native has several tracks to her credits – Aspire, Calimazoo, Glass, Unicorn and the new track Hunny which comes with a feeling of love and emotions. Here's a line "I spy a couple or 2 and miss you hunny, where are you hunny?'
Messy is another track by DeQn Sue which she addresses as "donut #6." Messy is a track released a few weeks ago; it shows off DeQn Sue's eccentric pop sensibilities.
In an interview, DeQn revealed that she would like collaboration with 3000 because he's honest and real to his art. She added that his energy is felt in his music. When asked what moves her, she pointedly said that beautiful places, beautiful people, things and life itself move her. She pointed out her musical influences after saying it's a really hard thing to say. DeQn finally stated that she's inspired by all things in everyday life, but she likes it most when she sits at a bus stop watching people and their behaviors.
DeQn is a promising artist with a whole lot of yet to be harnessed potentials. Get to know who she is and what type of music she does as she promises to churn out more thrilling tracks for the world to listen and enjoy.