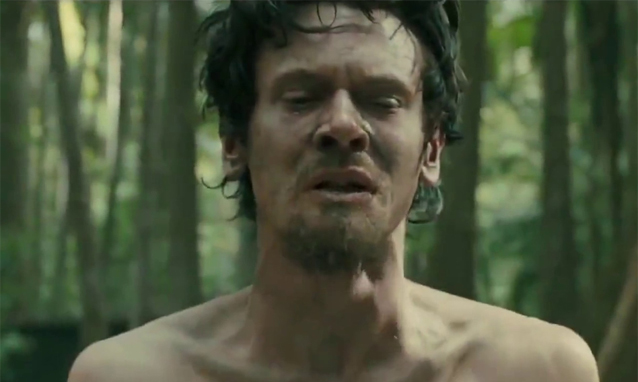 Into The Woods made a gallant effort to take the number one spot at the box office on Christmas day, but Unbroken could not be outdone. Angelina Jolie's film stood tall amongs the rest with a World War 11 drama story line. This can be conform at Rentrak a tracking company.
I love Angelina Jolie's films and now as a director she has gained more of my respect because this must have been one of the most challenging thing she has ever done.
"I didn't anticipate when I signed on to do it what an impact this man would have on my life and how much this story and the messages would hit home with me and my family and change me," says Jolie. "He did change me. He had a huge impact on me. I didn't grow up with a dad in the house and my grandparents passed away when I was young. I didn't realize how much I needed that older, wiser compassionate friend to help give me that guidance and support."
Unbroken is Jolie's second shot at directing, her first  was "In the Land of Blood and Honey,"  and she is also working on a her third where both she and her husband, Brad Pitt, will play roles.
There were other films that did well at the box office also, namely Into The woods, The Hobbit, The Gambler, Annie, The Imitation Game, Exodus, The hunger games, Wild, Big Eyes, Top Five and The Interview.