The Kardashian saga continues with the latest media headlines surrounding Khloe Kardashian's family life and career, including updates on Lamar Odom's recovery, Khloe's evolving love life, and sibling conflicts. Social interest and popularity continue to inspire diverse and evolving Kardashian media coverage across the web.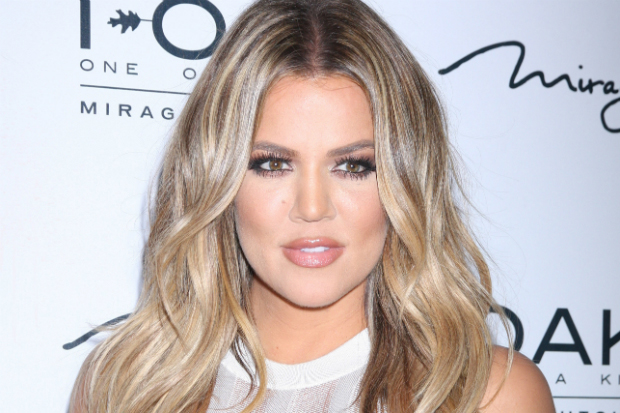 Khloe Kardashian is known for her supporting, navigational family role, and mentoring relationship with younger brother, Rob Kardashian. Latest headlines report conflicts between these siblings concerning Rob's love life and new relationship with Blac Chyna. Rumors of this relationship were announced via Twitter on Monday, January 25, effectively creating a momentary meltdown, spiraling social buzz and media news coverage. Conflict initially pivoted from an assumption based on additional tweets, after Khloe Kardashian tweeted frustrations concerning family members "bailing out of a talk show" that day. Later, Khloe's message to Blac Chnya gained clarity with a family photo-accompanied tweet warning Chyna to "never go against the family". Details on this remain unclear, and despite negativity, Rob Kardashian is reportedly moving in with his new girlfriend.
Coverage of Kardashian love and marriage life extends to Khloe's recent appearance on The Ellen Degeneres Show, and updates on Lamar Odom's progressive recovery after a drug overdose. Khloe appears to remain supportive and socially vocal about Odom's physical and mental condition during recovery. Perhaps her support is inspired by empathy gained from experience, as Khloe herself suffered a massive concussion and memory loss after a car accident in 2001. Khloe spoke empathetically on The Ellen Show when she said, "His short-term memory isn't so good, but I mean if I met someone earlier today I probably wouldn't remember either so I mean that's understandable. But he's great." For now, it appears Khloe will be supporting Odom throughout the length of his recovery.
Other headlines suggest news contrary to empathetic marital and recovery support, and detail Khloe's relationship to NBA player, James Harden. Rumors fly and navigate to discover details behind this on-again, off-again relationship. True details concerning this affair, and the future of her marriage with Lamar Odom remain unclear. Lamar and Khloe have spent a substantial amount of time together since the overdose, but it seems quality time is not enough to mend the marriage, nor end Khloe's current love affair. As of December 30th, 2015, it's reported that Khloe and Harden will not split up. Though by necessity, the affair empathizes Khloe's desires to support her husband during recovery.
In additional news, Kourtney and Khloe Kardashian continue crafting their philosophical and holistic, "revenge body", diet plans. This diet includes lifestyle solutions, and primarily focuses on shedding pounds through a two-fold approach that equally implements healthful food choices, Aryuvedic practices, and exercise tips from Khloe's trainer. Khloe offers this "revenge body" diet as a bold and practical post-breakup solution. Perhaps one useful for any of the Kardashians currently involved in complicated relationships, or marriages. From this we know the life of a Kardashian, despite minimal privacy, is certainty intriguing, as the Kardashians stand on an empire of popularity, media coverage, and social successes. Between rumors, gossips, and truths, it appears there is always more than meets the eye for Khloe Kardashian, and the saga continues towards lush horizons.