Winter is upon us, so there's no wonder I'm already dreaming about eggnog, Christmas cookies, and lazy days spent cuddled up binge-watching my favorite TV shows. And while there are plenty of classic Christmas shows, movies, and specials airing on TV this month, I can't help but overindulge in some of my all-time favorites. I've listed them below; in case you're also looking to add a bit of early Christmas cheer to your December evenings.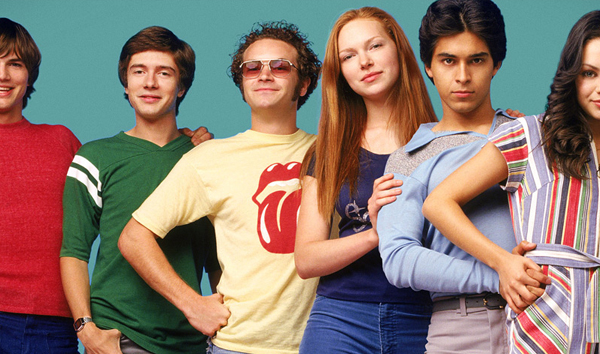 That '70s Show – The Best Christmas Ever
What could possibly go wrong when you mix a bowl of spiked punch, a stolen Christmas tree, and a gang of restless teenagers? Well, everything. "The Best Christmas Ever" was the 12th episode of the show's first season and became an instant classic, at least for me. Also, Hyde has a thing for Donna? Pretty adorable for a guy who claims to only love Camaros, Zeppelin, and French fries. And let's not forget about Fez's extremely pertinent observation – "nothing says Christmas like a big, green, Grinch ass!"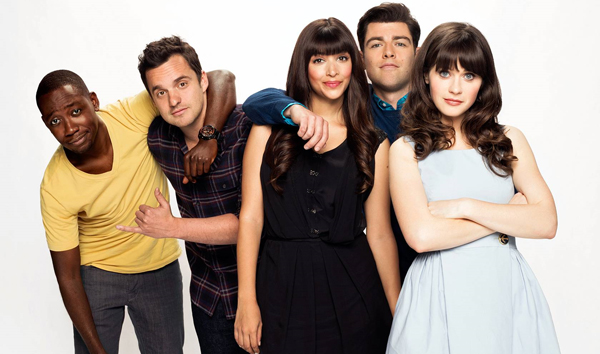 New Girl – The 23rd
This was the first time when the loft gang (+ CeCe) truly felt like a family. It was the ninth episode of the show's first season, and it had it all: a holiday office party, heartbreak, awkwardness, romance, and Schmidt as Sexy Santa. The sweet scene at the end, with our protagonists shouting carelessly on the overly-decorated street puts a big smile on my face to this very day.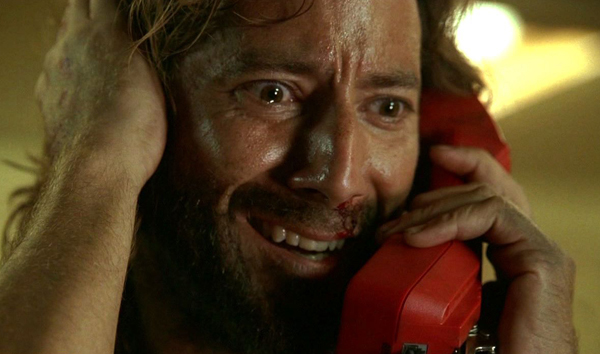 LOST – The Constant
The Constant is the fifth episode of the fourth season of LOST. It was one of the show's most praised installments; and for good reason. Not exactly a Christmas episode per se, but it's the only time the LOST writers spent a significant amount of time on the holidays – and they did it in a big way. Re-watching The Constant only makes me miss the islanders even more. Overall, a tear-jerking, mind-blowing, heartwarming episode.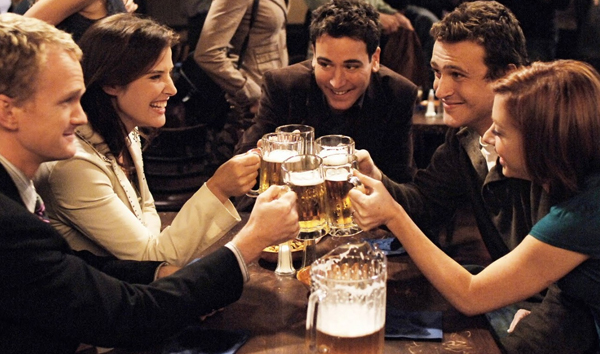 How I Met Your Mother – How Lily Stole Christmas
This episode aired way before the show's finale ruined everything forever, so I truly enjoyed it. I still do today, because for me HIMYM will always end with that scene at the train station. No illness, no death, no Ted-Robin nonsense. Just Ted, the Mother, and a yellow umbrella. Good times. Anyway, about the plot: Lily takes away her Christmas decorations after she finds out that Ted called her a bad name during the time she was broken up with Marshall. Meanwhile, Barney is too sick for his Christmas plans. Season 2, episode 11.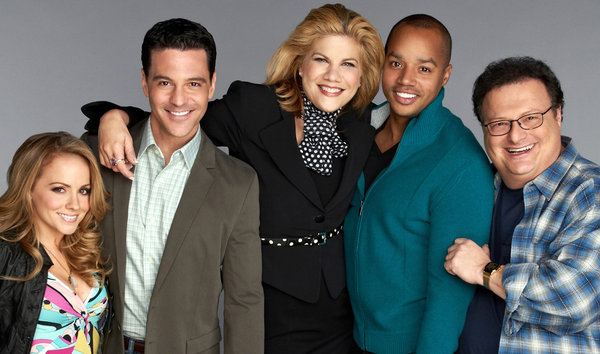 Scrubs – My Own Personal Jesus
The eleventh episode of Scrubs' first season was funny, heartfelt, and extremely well-written. Turk has issues about his faith, Elliott tries to prove herself once again, J.D. disappoints Dr. Cox when he fails to videotape a birth. Fortunately, the episode ends on a positive note, with the gang witnessing a Christmas miracle. Oh, look at the baby!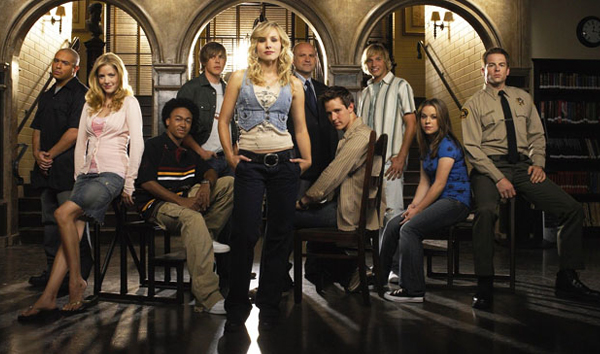 Veronica Mars – An Echolls Family Christmas
Not all Christmas episodes are cheerful – some are gloomy, but that doesn't make them any less worthy of our undivided attention. The tenth episode of Veronica Mars was darker than one would expect for a TV teen drama; and yet, it was one of the strongest installments season one delivered. Mystery, sarcasm, poker, and a ruined Christmas party – the perfect recipe for an hour of TV wonderfulness. Enjoy.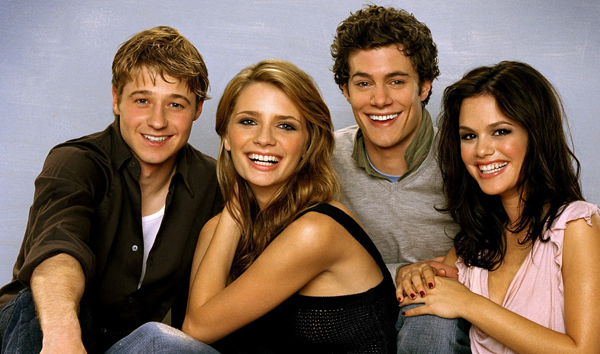 The O.C. – The Best Chrismukkah Ever
The episode where Ryan learns the true meaning of the holidays and is introduced to the term Chrismukkah, a blended holiday of both Christmas and Hanukkah. The term existed before this episode aired, true, but Seth's explanation of the concept remains a classic moment in television history. Elsewhere, Marissa drinks, and summer dresses like Wonder Woman.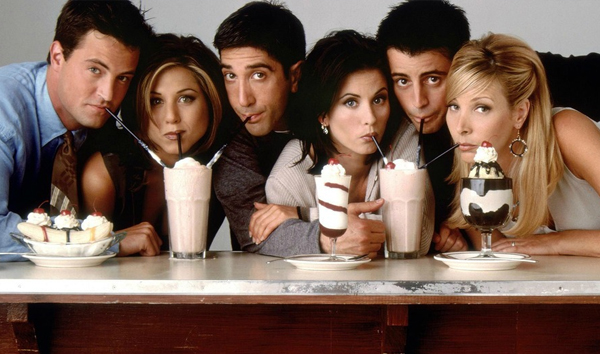 Friends – The One with The Holiday Armadillo
Friends had plenty of awesome holiday-related episode, but I strongly believe that this one was the best. Ross is making an effort to introduce Ben to Hanukkah, Phoebe unsuccessfully tries to drive a wedge between Joey and Rachel, Chandler has trouble slipping people money, Joey dresses up in Superman… because of reasons. All in all, the gang manages to spread some much-needed holiday cheer to viewers everywhere, and the ridiculous Holiday Armadillo will always be remembered as an unfortunate, but ultimately funny creature.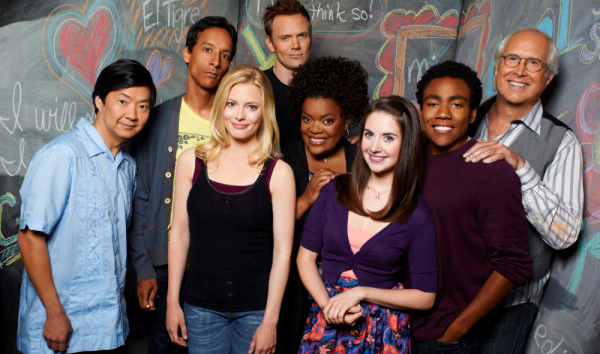 Community – Abed's Uncontrollable Christmas
Where do I even begin? The creators behind Community truly pulled out all the stops when they delivered this holiday special. Stop-motion animation, a quest to discover the true spirit of Christmas, memorable songs – what more could you wish for? (#sixseasonsandamovie, I know) Let's not forget this particular gem: "The meaning of Christmas is the idea that Christmas has meaning. And it can mean whatever we want". One of the most profound sentiments ever uttered on the show.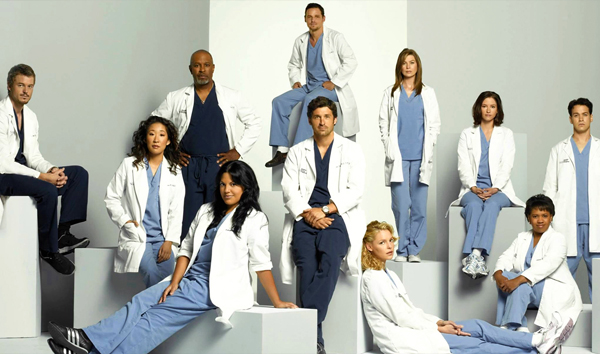 Grey's Anatomy – Grandma Got Run Over by a Reindeer
For me, Grey's Anatomy is the ultimate definition of comfort television; and the second season always gives me the feels. "Grandma Got Run Over by a Reindeer" served as a midseason finale, and a great one for that. "There's an old proverb that says you can't choose your family. You take what the fates hand you. And like them or not, love them or not, understand them or not, you cope. Then there's the school of thought that says the family you're born into is simply a starting point. They feed you, clothe you, and take care of you until you're ready to go out into the world. There you find your own tribe."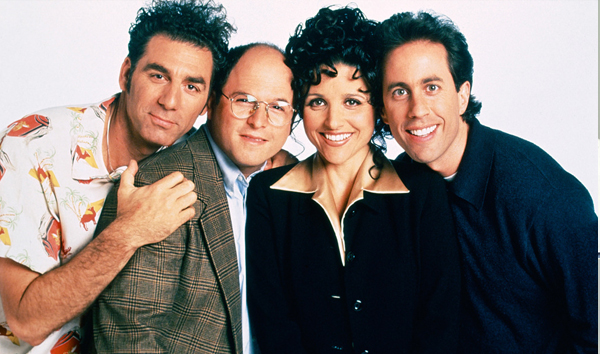 Seinfeld – The Strike
Yes, the episode that featured and popularized the holiday of Festivus. You didn't really think I would have left this one out the list, right? I wouldn't be that cruel. The Strike was the tenth episode of the show's ninth and final season; and it was perfect in every imaginable way.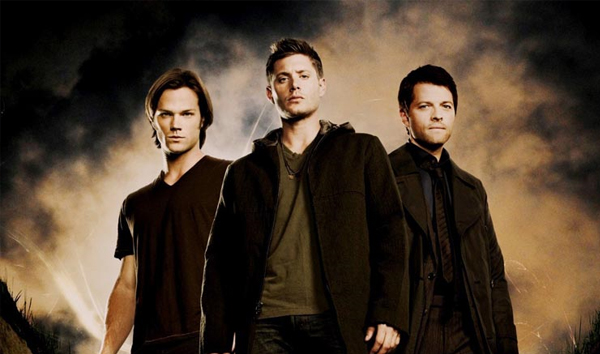 Supernatural — A Very Supernatural Christmas
Seeing Sam and Dean celebrating what they thought was their last Christmas together was heartbreaking. Plus, the flashbacks only made this Supernatural special even more bittersweet. Thank God (actually Castiel, but let's go with that) that Dean was resurrected, that the Apocalypse didn't happen, that the Leviathans were killed off, and that there was a way out of Purgatory. Maybe we'll get another Christmas-themed episode somewhere down the road.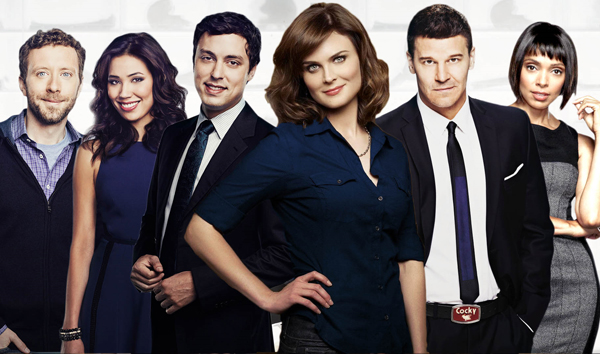 Bones – The Man in the Fallout Shelter
Back in its early days, Bones delivered a remarkably sweet Christmas episode. The gang is quarantined in the lab for Christmas and receives visits from their loved ones. Plenty of aww moments to gush over. The episode is funny and emotional at the same time, which makes it one of the best installments in season one. Definitely worth re-watching, especially since Bones meanwhile made it to its 200th episode, scheduled to air on December 11. A walk down memory lane never hurt anyone.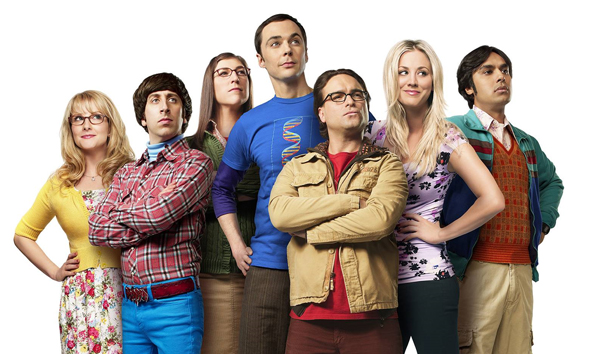 The Big Bang Theory – The Bath Item Gift Hypothesis
Prepare to laugh out loud while watching Sheldon struggle to find an appropriate Christmas gift for Penny. And because receiving a signed napkin from Leonard Nimoy himself was beyond Sheldon's wildest dreams, we actually got to see out adorable germaphobe engage in a hug – which used to be extremely rare back in day. Now that's what I call highly enjoyable TV.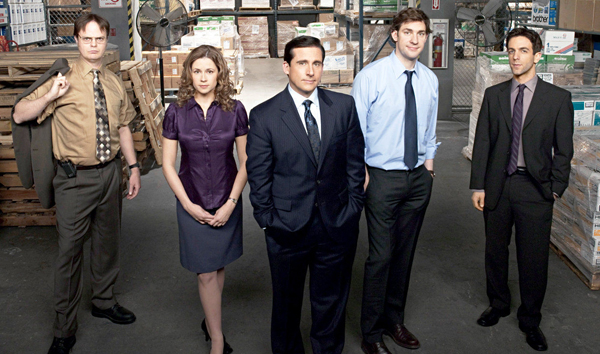 The Office – Christmas Party
The tenth episode of the show's second season was surely one of its best. It includes a ridiculous Michael Scott scheme, some heavy flirtation between Jim and Pam, and a boozy office party for the entire staff to enjoy. A little something for everyone.
What other Christmas TV episodes do you think should have made out list? Sound off in the comments!