Would you sleep with your lights out if you knew strange entities were in your home? Better yet, would you sleep with your lights out when they only appear with the lights out?
You might have guessed it, but if not I'm going to be talking about that new movie, "Lights Out". And if you're anything like me you love horror movies. Well, love might even be an understatement. It's more of an obsession? Regardless lets get into this movie!
So obviously if you've seen the trailer you know how it starts off. If not, why haven't you seen it yet? But just the start got me into this movie. I love anything, and I mean anything, that is scary but not too over the top.
Did I say it wasn't too over the top? I might have lied. As you go farther into the trailer you get a little backstory on who Diana was. Sorry, sorry let me back track. Diana is this strange woman. Is she a woman? Or is she a little girl? Who knows. Anyway she is seen in a fetal position rocking back in forth. Making some kind of weird moan? But as you might have figured she disappeared when the lights turn on. Real creep, right? Honestly not that bad, but then as you might have guessed from every other horror movie she just had to fly at the camera.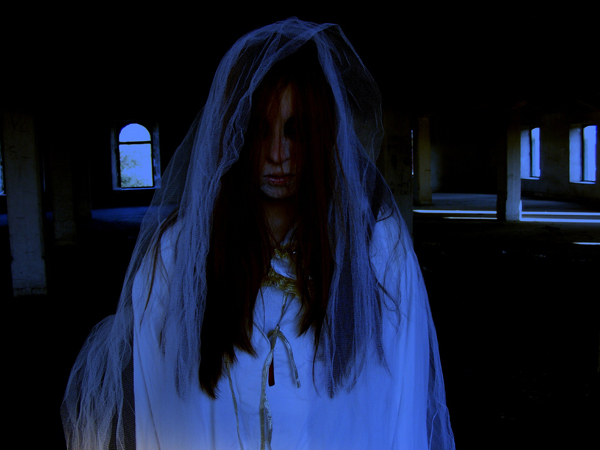 Now back to Diana. You later find out that she's actually the mom's childhood friend. Apparently she was normal until something terrible happened to her. Their words not mine. This "something terrible" seems to be some sort of psychiatric ward and their strange "treatments". I think it was shock therapy. I don't really know but lets go with that. I'm assuming she ends up dying from said shock therapy. Or at least that's what they make us to believe.
This is where it gets strange. Or at least to me it gets strange. She tells her son. Who can't be older than 10. That Diana is her friend and that she will stay. And that she wants her to stay. As long as the lights don't go out.
So let me get this straight. She's telling her son, who can't be older than 10 that she wants this dead girl to stay in their house. I have to say, mother of the year award goes to her. Honestly though who in their right mind would want a dead person in their house. Regardless of it being someone I love or not it would just feel wrong. But lets get back to the movie.
From there it just goes down hill. The police start to come into the house and it looks as if Diana is killing people. Who would have thought? A ghost who kills people and she thought it was a good idea to keep her. You see a man getting dragged passed a wall. And it becomes a fight for life or death with her and her son. Yet they stay. They are staying in their house this whole time as Diana is trying to kill them. So let me get this straight. You have a ghost after you. Said ghost goes away in the light. And you're staying in your house? Brilliant!
Honestly though, I was really looking forward to seeing this movie until that happened. How exactly are you going to build a movie around people staying in a house? Granted I could be completely wrong. They could leave and she follows them. Actually that's probably what's going to happen. I'm obviously still going to see the movie because, horror movie.
What are your guys' thoughts on the trailer? Do you think it'll be a good movie or just another stupid, try hard horror movie? I want to know!
Director: David F. Sandberg
Writers: Eric Heisserer (screenplay), David F. Sandberg (based on the short film by)
Stars: Teresa Palmer, Gabriel Bateman, Maria Bello, Alexander DiPersia and Billy Burke.
Movie Coming July 22, 2016.