Mystikal Net Worth and his rise to fame.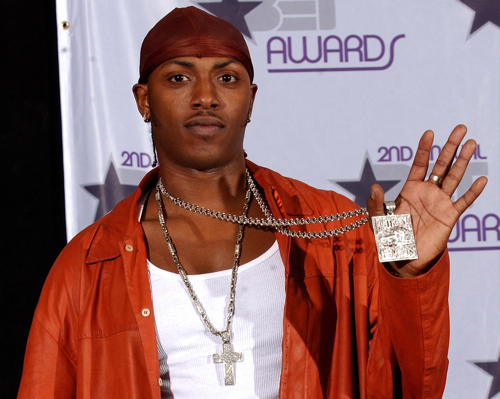 Mystikal Net Worth is $3 million as March 2016.
Michael Lawrence Tyler, otherwise called by his stage name Mystikal, is an American rapper and actor originally from New Orleans. His height is 5′ 11″ (1.8 m). The rapper bust onto the music scene in the 90s when he released his debut self titled albulm, Mystikal, in 1994. It was released by the New Orleans based record label called Big Boy Records. Within a year the it was released again with a new title, Mind of Mystikal by Jive Records. This later version had several new tracks including the single "Y'all Ain't Ready Yet". The album sales started to pour in and its' popularity grew peaked at #1 on the Top Heatseekers. Mystikal's net worth started to grow but it was not long before the rapper found himself in confrontation with others in the rap game.
The competition to dominate the market was obvious and conflict grew between Mystikal and his fellow New Orleans rappers signed to Cash Money Records including people like U.N.L.V., Lil Wayne and B.G. They battled each other by making negative lyrics in their music targeted towards the enemy. Things got ugly to the point where Mystical's sister Michelle Tyler, was said to be murdered because of the conflict. He has also been arrested a couple time for domestic abuse and child support.
Mystikal's source of wealth and net worth can be attributed to his five albums and his contribution to a number of movies. His top five major albums are:
Mind of Mystikal (1995)
Unpredictable (1997)
Ghetto Fabulous (1998)
Let's Get Ready (2000)
Tarantula (2001)
His movie contributions are:
My Side Piece as Mike – 2016
Blues for Life as Duck – 2015
Mac & Devin Go to High School as Slow Burn – 2012
We Are the Beginning (TV Series) as Tip Toe – 2012
Hot Boyz (Video) as Tyrel – 2000
I Got the Hook Up as T-Lay Boy #3 (as Michael L. Taylor) – 1998
The rapper is associated or is friends with other entertainers like Master P, Ludacris, Silkk the Shocker, Snoop Dogg, 504 Boyz, Busta Ryhmes, Fiend, Birdman, Klc, Mannie Fresh, Lil Wayne, Pharrell Williams, Mark Ronson, KLC, G-Slimm, and Stevie Stone. We are here in 2016 and Mystikal is still relevant in the Hip Hop arena. It was reported that he is scheduled to roll out some new songs soon. He also have a new song called "Robert Dinero." Will he see his glory days again? Comment below.
Follow him on Facebook