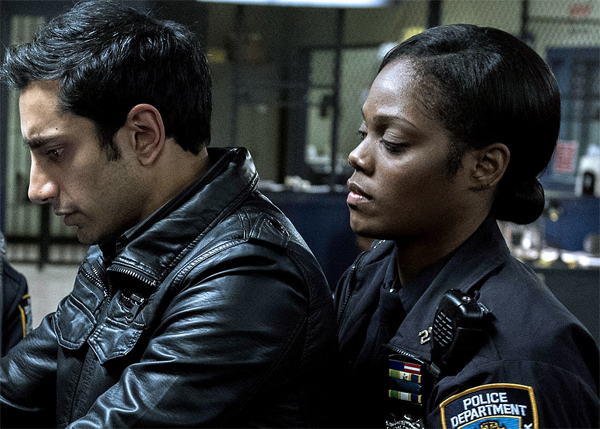 With the country becoming more and more obsessed about true crime series, HBO is doing its part with "The Night Of." Though it's not based on actual events, the series is being commended for how real it feels. Here are 10 facts you should know about it.
Watch Now:

1. It's based on a British series
Like a lot of successful American TV shows over the past decade, "The Night Of" is actually based on a series from Britain called Criminal Justice.
2. John Turturro wasn't the first choice to star
Though Turturro has earned rave reviews for playing the part of attorney John Stone, the role was originally meant to go to the late James Gandolfini. He is still listed in the show's credits as an executive producer. This is because the series was a passion project of Gandolfini who had filmed the pilot back in 2012.
3. The series co-creator has an unrivaled track record
If Gandolfini's support for the show wasn't enough, it definitely helped that its co-creator is Steve Zaillian, the writer behind acclaimed films like Shindler's List, Moneyball and Gangs of New York. This is the first time he's ever written for television.
4. So does Richard Price
The other co-creator is no slouch either. Richard Price has written novels like Clockers, Samaritan and Freedomland. He has written even more films including The Color of Money, Ransom and Shaft. Price even wrote for the critical darling, The Wire.
5. HBO has a lot riding on "The Night Of"
While "Game of Thrones" continues to be the undisputed champion of television, HBO needs another series to round out their offerings. The second season of "True Detective" was universally panned and "Vinyl" was canceled after just its first foray, so there's a lot of pressure on "The Night Of" to win fans.
6. The show went through a few changes
The idea for adapting the British series has been around since 2009. Originally, it was supposed to be a show with multiple seasons, but HBO only granted it a limited mini-season.
7. Turturro compared it to "The Staircase"
Long before "Making a Murderer" captured the attention of an entire nation, a 2005 documentary called "The Staircase" followed another man accused of killing a woman who refused to admit any guilt. Turturro has drawn comparisons between this documentary and "The Night Of," citing how both show the ramifications of a criminal accusation.
8. Zaillian is a stickler for details
Zaillian directed seven of the series' eight episodes and apparently was fanatical about making sure each detail of each show was as accurate as possible. To this end, the series is shot all over New York City. Zaillian also amassed mountains of research, interviewed detainees at Rikers and did everything else in his power to make sure the show comes off as real.
9. So did Riz Ahmed
Playing opposite Turturro is Riz Ahmed, a 33-year old British actor. To make sure he understood his character, he showed up to Queens prior to shooting and spent weeks there trying to understand the culture he would have grown up in.
10. Rave reviews are already coming in
Though the show is just getting started, critics – some of whom received advanced screenings – are already proclaiming it a hit. If you want to decide for yourself, it's on Tuesday nights at 10:30 pm CST.