Mariah Carey has seen her weight fluctuate over the years, but she has always managed to bounce back with a curvy, sensuous figure each time. While she has followed some of the bland, restrictive diets and those such as Jenny Craig to see results, none of those provided her with the considerable weight loss that she saw after giving birth to her twins.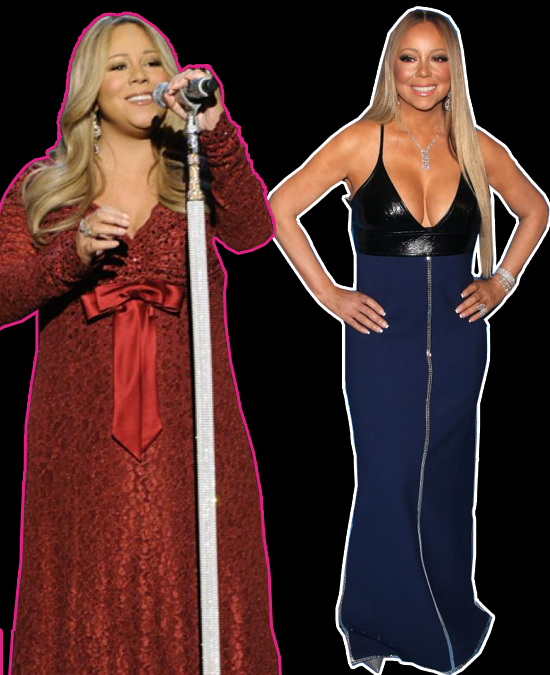 After gaining a significant amount weight while pregnant, Mariah managed to lose 30 pounds in only 6 short weeks. From her super-toned legs to her flat stomach, there is little evidence that the singer has recently given birth at all, let alone to twins. Wondering how she did it? Keep reading to find out!
Mariah's Weight Loss Plan
For her after-baby weight loss plan, Mariah once again tapped into the sources at Jenny (previously known as Jenny Craig). However, this time she followed the three times per week workouts and followed the eating guidelines set forth by a nutritionist to make sure she was eating as healthy as possible.
Mariah's diet plan consisted of 1,500 calories each day. Rather than force herself to eat three larger meals that stayed within that amount of calories, she ate every few hours to make sure her body had the energy it needed. This also helped her avoid those midmorning and midafternoon snacks that so many rely on to make it through the day.
Since the singer had her twins by C-section, her transformation started with diet alone. In order to stay within the allowed 1,500 calories, Mariah made sure to eat healthy vegetables, proteins and a limited amount of fats. However, another important part of her weight loss was that she simply didn't weigh herself. Instead of focusing on a number, she marked her progress by how her clothing fit.
Mariah's Workout Plan
As soon as she was able to start exercising, Carey began by taking long walks in the company of her dogs. Additionally, she used workouts in the ocean, which have always been a favorite for her, to help her begin losing even more weight and toning up that body.
Once she was able to start moving, the star made sure she fit in a workout at least three times each week. This allowed her body plenty of time to recover from each session, ensuring she was ready to perform at her best when it was time for the next one.
The Singer's Strategy
It might surprise some, but Mariah has no desire to lose all of her curves. The star has battled with weight issues throughout her career, but each time she loses, she never has a stick-figure physique in mind. Her philosophy is that she isn't supposed to be one of those no-figure girls, and based on how she looks now, it's pretty obvious that her diet and weight loss plan have more than helped her regain her signature look without sacrificing an inch of the curves she is so proud of having.
Sources:
hollywoodtake
usmagazine