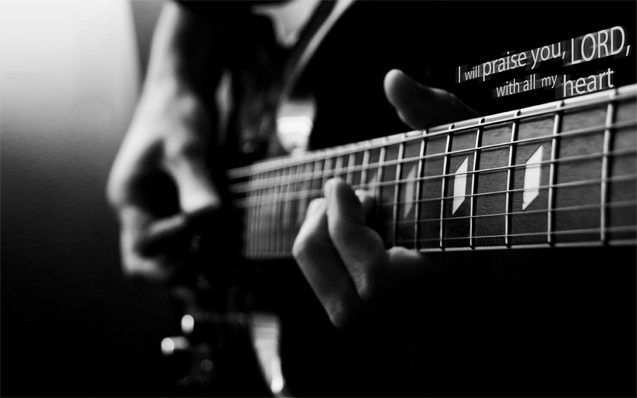 Is there anybody out there that ever wondered what type of spirituality was practiced among the celebrities around Hollywood? We have compiled a list of research and many people would probably glad to hear that most of their favorite stars profess to be more spiritual than religious. In fact, the majority of then profess Christianity. There are a few atheists and agnostics but even they admit that it may not be a good idea to go through life not believing in something that is bigger than ourselves.
12. Justin Bieber
Justin claims to have tattoos that depict his faith. One of them is in Hebrew and spells "Jesus".  On his left calf, you will find a black ink portrait of Bieber's Lord and Savior with the recent addition of the Greek letter "Chi" which stands for Christ.  Justin says he feels close to God just praying and also adds that he respects those who go to church but that he feels they tend to get lost in the religious traditions.
11. Miley Cyrus
The former actress who played Hannah Montana, and daughter of one-hit country singer, Billy Ray Cyrus, received some backlash on Twitter over a quote from a scientist which said we are all stardust.  Miley later recanted and commented that she could never figure out how a person could take the love out of science and insert all the hate into religion.  From there she quoted Einstein, who said that "science without religion is lame and religion without science is blind". (Einstein).
10. Angelina Jolie/Brad Pitt
This Hollywood dynamic duo both claim to not believe in God. Though Brad says he is only 20% atheist and about 80% agnostic and she says that she does not have to believe in God to see something spiritual in people.  While he said that you do not really know what is out there until you die so it is best not to think about it, she added that it may not be too wise to leave this life without believing in something.
9. Mario Lopez
The former teen heartthrob of the 1990's Saturday morning sitcom, Saved by the Bell,  says that he grew up Catholic and loves to attend Mass. Mario went on to say he feels guilty when he misses Mass because it is his personal quiet time with God. When he does miss Mass, he just finds a local church and lights a candle. Lopez normally finds a church in whatever city he is in, but once could not make it because he was travelling. It was on this rare occasion that he found himself sitting next to a nun on a plan. He described it as a special occasion for him.  As far as what Mario thought of Pope Francis, he merely said that he hopes the new Pope has an open heart and an open mind.
8. Emma Thompson
This British actress says she is a Libertarian Anarchist who finds the stuff that is written in the Bible and the Koran to be very distressing.  Emma went on to say that she finds the whole system of religion to be suspicious and fearful and simply does not trust it.
7. Jodie Foster
While this actress is a professed atheist, she admits that she loves attending religious festivals and rituals from all religions.  When Jodie's children asked her what they believed in, she just told them they could decide when they were 18. Until then just have fun celebrating Advent and the Seders simultaneously.
6. Madonna
We can't leave Madonna off the list. The material girl grew up Catholic but got into Kabballah when a friend invited her to a class.  Now her current project is building schools in Islamic countries which caused her to get into studying the Koran.  Madonna says that she enjoys studying all of the Holy books and is encouraged by a Muslin friend who tells her that Islam will make her a good Jew and that will make her a good Christian.
5. Mayim Bialik
There was a time when Hollywood was dominated by Jewish actors and actresses. Therefore we had to include the most popular Jewish person. That would be none other than the girlfriend of Sheldon Cooper on the hit sitcom Big Bang Theory.  Mayim's name means "water" in Hebrew. She currently manages a blog on parenting that is entitled Kveller.
4. Gwyneth Paltrow
Okay one more Jewish person. This young actress does not really believe in religion but she is one of the most spiritual people in Hollywood. Gwyneth's life goal is to raise her two children with Jewish customs. Their names are Apple and Moses, the latter is biblical. It was her interest in Kabballah that led to the breakup with her ex-husband who is a Christian.
3.  Richard Gere
Here we have an actor who grew up Methodist and became a Buddhist while he was in his 20's. Today, Richard managed the Gere Foundation. This is a nonprofit that supports The Tibet House whose chief purpose is preserving Tibet's cultural and spiritual heritage.
2. Oprah Winfrey
Oprah is the most spiritual person in the media. Though she says she is a Christian, she has been raising spiritual awareness and interviewed spiritual teachers from New Age guru Rhonda Byrne to the Dalai Lama. Oprah was the one who made Eckhart Tolle (The Power of the Now) into the bestselling author that he is today.
1. Morgan Freeman
So who can top Oprah?  The only person who can top the media's spiritual darling is the actor who played God Himself in the movie Bruce Almighty.  Though he may have played God, Freeman says he does not support a belief in a Creator. He believes man created God and then came up with the theory that the earth was only 6,000 years old.
Many famous people in the movies and on TV practice some form of spirituality. Even if they claim to not believe in God or a higher power, they still believe in something spiritual, that there must be something bigger than themselves. The ones who are the most spiritual are the most successful. This could be because their spirituality energizes them or it could be just publicity. And if there is a God, then only He knows. We are just here to be entertained by them and not judge.
References:
http://www.therichest.com/expensive-lifestyle/lifestyle/the-10-most-spiritual-celebrities
http://www.huffingtonpost.com/2013/10/10/celebrities-religious-beliefs_n_4077094.html
E Bishop Wooten
The Liberal Conservative Blog
http://ebishopwooten.com