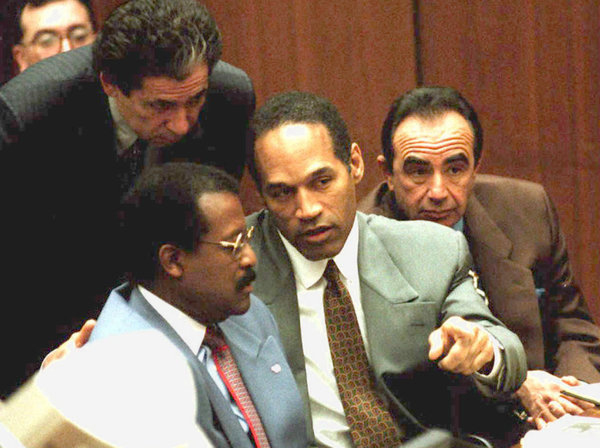 The practice of law is possibly one of the oldest professions in the world, thought to date back as far as ancient Rome. The advent of the television, of course, brought the courtroom right into our living rooms, offering people far and wide the opportunity to peek into the justice system up close and personal. Few trials have known more fame and notoriety than the O.J. Simpson murder trial, which gave the term "famous criminal defense attorneys" new meaning.
If the antics of Robert Shapiro, Johnnie Cochran, and the rest of the Simpson team piqued your curiosity about this high profile profession, we've got seven fascinating facts you should know about famous criminal defense attorneys.
1. California-based Gerald Schwartzbach was one of the pioneers of the so-called "battered woman defense" when he represented a woman who had shot her husband (a police officer). Schwartzbach was also instrumental in Robert Blake's acquittal after the actor was charged with his wife's murder.
2. Some lawyers, like Blair Berk, seem to have a special finesse in the arena of defending troubled celebrities. She has represented the likes of Keifer Sutherland, Mel Gibson, and Queen Latifah in offenses like DUI.
3. F. Lee Bailey, who had already been a major player in several high profile trials prior to the O.J. Simpson case, is actually disbarred. Bailey lost his right to practice law when he transferred stock belonging to a client into his own accounts in order to protect the money from being seized by the government.
4. The name Anne Bremner may not ring a bell, but the name Michael Jackson surely does. Ms. Bremner represented the superstar in his child molestation trial, and was successful in winning the case.
5. "If it does not fit, you must acquit." Famous words almost everyone knows were spoken by attorney Johnnie Cochran – what you may not know is that the late Cochran also represented other big names, such as Tupac Shakur and Rosa Parks.
6. It may seem counter-intuitive, but when accused of sexual assault, Kobe Bryant called upon the legal talents of a woman to defend him. Pamela Mackey earned a name for herself by using aggressive techniques to clear Bryant's name. The case was ultimately dropped.
7. Some lawyers seem to attract controversial cases and clients, and Roy Black is no stranger to this phenomenon. Black is the man who got William Kennedy Smith acquitted of rape charges, and also defended Rush Limbaugh in his drug case. Black helped Limbaugh avoid going to trial as long as he agreed to go into treatment.
Sometimes truth is stranger and fiction, and this is seldom more evident than in a courtroom full of famous names and powerful legal counsel. Their names may not be as well-recognized as their errant clients, but when famous criminal defense attorneys win a high profile case, they're usually rewarded with at least their fifteen minutes of fame – and then some, if they're lucky.