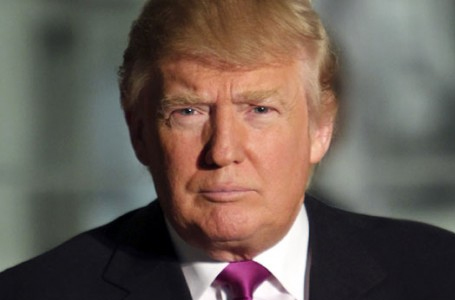 Celebrities. Celebs if you're in the business. We love to love them almost as much as we love to hate them. There are a lot of people out there that will tell you that celebrities are no different than you or I. Technically that may be true but I'm willing to bet they have whiter teeth, better hair, and lower cholesterol.
Some of them do what they do to stay in the limelight, others were cruelly and unjustly thrust into glaring and public lives. For better or for worse they're under the magnifying glass which means that if they do something stupid someone somewhere will snap a picture.
And if they say something stupid, all of America is listening.
16. Brooke Shields
---

"Smoking kills. If you're killed, you've lost an important part of your life."
I would argue perhaps the most important part but what do I know?
15. Bryant Gumbel

---

"It's not that I dislike many people. It's just that I don't like many people."
At this point Bryant, it may have been better not to say anything at all.
14. Kathleen Turner

---

"When I'm really hot, I can walk into a room and if a man doesn't look at me, he's probably gay."
Tell us how you really feel Kathleen.
13. Donald Trump

---

"You know, it really doesn't matter what the media write as long as you've got a young and beautiful piece of ass."
Donald, am I correct in assuming that you'll be making another appearance on this list? By the way do you mean your own ass or your wife's?
12. Yogi Berra

---

"Predictions are difficult, especially about the future."
I like to get together with my friends and predict what happened in the past. There's another word for predictions about the past but I just can't remember it…
11. Raquel Welch

---

"I was asked to come to Chicago because Chicago is one of our fifty-two states."
Who asked you? Was it the great state of St. Louis?
10. Britney Spears

---

"I've never really wanted to go to Japan. Simply because I don't like eating fish. And I know that's very popular out there in Africa."
Are you just talking about two places in the same thought? Oh, no, now I see that you think Japan is in Africa.
9. Arnold Schwarzenegger
---

"I think gay marriage is something that should be between a man and a woman."
I know plenty of couples that are men and women and there's nothing happy about their marriage. Oh, now I get it.
8. Tara Reid

---

"I make Jessica Simpson look like a rock scientist."
Hey, geology is probably hard too. It's just that rocket science is considered a little harder. Wait, if you meant rocket science then that would mean you were saying that Jessica Simpson was smarter in the first place. I am so confused.
7. Chris Kattan
---

"I love any movie that has a retarded person working at Starbucks."
Hey, we all liked I am Sam but nobody uses the word 'retarded' anymore. At least not in Hollywood anyway. Not where they will record you. Not unless you're Mel Gibson.
6. Ozzy Osbourne
---

"I think MTV should consider using subtitles. Half the time, even I can't understand what the f*** I'm talking about."
He makes a good point. I could have sworn he said 'I'm growing up with flails and a crazy flame'.
5. Bette Midler
---

"If sex is such a natural phenomenon, how come there are so many books on how to do it?"
If interaction is so normal why do we have actors? Mind. Blown.
4. Britney Spears
---

"I get to go to a lot of overseas places, like Canada."
I wouldn't put it past her to take the nonstop to Toronto from JFK with a layover in London.
3. Donald Trump
---

"Sorry losers and haters, but my I.Q. is one of the highest—and you all know it! Please don't feel so stupid or insecure. It's not your fault."
Isn't that kind of him? He probably just saved me hundreds of dollars of therapy to work out my problems.
2. Chantelle Houghton
---

"Alex was laughing at me earlier because I thought the sun and the moon were the same thing…turns out they're not."
My first thought was ridicule but she got to the bottom of the whole sun/moon thing so let's give her some credit. No one tell her that clouds are made of water vapor.
1. Mariah Carey
---

"Whenever I watch TV and see those poor starving kids all over the world, I can't help but cry. I mean I'd love to be skinny like that, but not with all those flies and death and stuff."
Oh yes Mariah, I would say that the flies and death and stuff is easily the worst part about being poor and starving. But look at it this way: don't eat for two months and the weight will just fall right off.