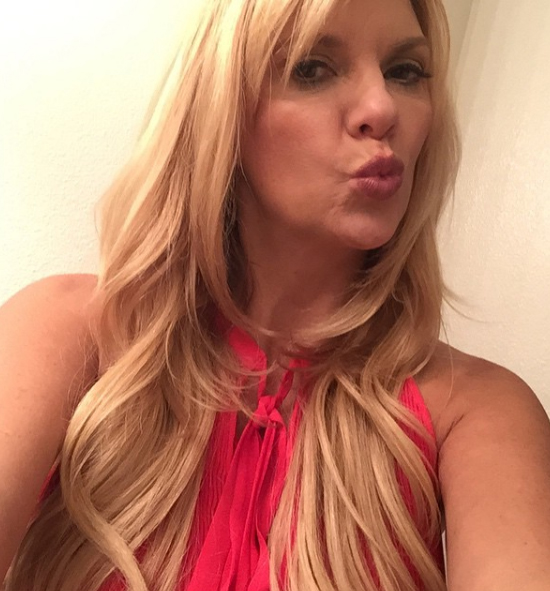 Before the hit Lifetime show "Dance Moms", Melissa Gisoni wasn't a household name. All of that changed in 2011 when she burst onto the reality TV scene, declaring that her daughter, Maddie Ziegler, was the best dancer at the Abby Lee Dance Company – the Pittsburgh, PA studio where both her daughters dance competitively. Gisoni may have been right – Maddie quickly became the leader of the pack, some say largely due to studio owner Abby Miller reportedly playing favorites and promoting Maddie's progress more than the other girls by giving her more dances and more praise.
Whatever the reason for the young dancer's success, succeed she has – the 13-year-old has had roles in popular singer Sia's music videos, and has now landed a movie role as well. In an even bigger coup, Maddie is slated to become the youngest judge to date on Fox's "So You Think You Can Dance: The Next Generation".
Time for Goodbye
After six seasons on "Dance Moms", Melissa Gisoni and her daughters Maddie and Mackenzie are leaving the show, presumably to pursue the other career opportunities that have arisen for the star dancer. As the family takes their leave from the controversial yet mesmerizing show, here are 5 fast facts you need to know about Melissa Gisoni:
1. Despite a rocky start at the beginning of the season 6 reunion show, with Abby Miller criticizing Melissa for not telling her about the family's departure sooner (Melissa insisted she followed appropriate channels in leaving the show) by the end of the show everything was hugs, love, and tears.
2. Daughter Maddie's career may have saved Melissa from financial ruin. Back in 2009, when Melissa was still married to the girls' father Kurt Ziegler, the couple filed for bankruptcy due to nearly a million in mortgage debt, $200k+ in unsecured debt, and thousands in tax liability. Just after the bankruptcy case was settled, Melissa and the girls landed the lucrative "Dance Moms" job.
3. In 2015, the Gisonis bought a million-dollar custom-built home measuring a generous 7000 square feet. Despite the posh price, the abode doesn't have a swimming pool – but it does have a dance studio. The family's old, more modest digs sold in an unbelievable six hours, for $279,000.
4. The dance mom's husband, Greg, is a VP with Westinghouse Electric Company.
5. Melissa (along with some of her fellow dance moms) had her own 15 minutes of performance stardom when she appeared in singer Todrick Hall's video "Freaks Like Me". Hall was an American Idol semi-finalist and has gone on to an active singing career.
Over the years there have been tears, conflicts, and drama galore on the popular show. There is speculation that without Maddie, Dance Moms won't be the same, and may not even continue – so far, however, there are no rumblings of cancellation. One thing is certain – Melissa Gisoni and her girls will surely continue to be in the spotlight as Maddie's career takes off.