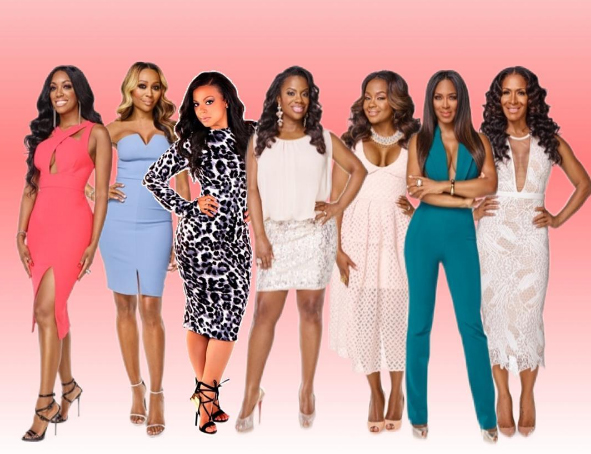 The Real Housewives of Atlanta is about to enter its ninth season and there is plenty of news and gossip already filling headlines. Let's jump right in!
• According to many sources, there is a "major casting shakeup in store for Season 9 of the Real Housewives of Atlanta" With some of the latest reports stating that both NeNe Leakes and Kim Zolciak are returning. What would that mean for the rest of the cast? We'll have to wait and see!
• NeNe Leakes has already been grabbing headlines with details about her financial issues. In a story from RealityTea we read that she has been circling "around the accusations that she owes over $824K in back taxes from 2014. She doesn't actually deny that she owes the money. Instead, the Real Housewives of Atlanta star just denies that she is broke."
• Kandi Burruss and Todd Tucker made recent headlines for their appearance on the red carpet at the BMI R&B/Hip-Hop Awards in Atlanta on September 1. Described as having "stepped up her fashion game", Kandi wore a daringly low-cut sheer top and mesh skirt that had many comparing her to Kim Kardashian in NYC that same week.
• Shamea Morton is working hard on fitness and letting the world know all about it. On September 1, she also hit headlines by sharing her rigorous workouts on her Instagram feed. Lifting surprisingly heavy weights, she explained she wanted to look as good as Teyana Taylor for her upcoming wedding.
• Kenya Moore has been flatteringly described as aging backward. In a series of Instagram posts on August 31, she seems to look startlingly younger than images from her modeling days!
• Porsha Williams' has gone fierce with her hair. She announced in mid-August that she was going to swap out her style for something edgier and she certainly followed through, later posting images a seriously cropped top. Close on the sides with more length above, it is a feminine take on the mohawk that is sure to cause a trend.
• The men made some headlines too. In an interesting spin on gossip about the Real Housewives of Atlanta, E! Entertainment posted an article about the "significant others". Titled "Here's Proof That the Real Housewives' Shady Significant Others are the Most Dramatic Cast Members" the story cites only one RHOA connection – Apollo Nida. In fact, he met Joe Guidice of the Real Housewives of New Jersey fame while the two were in the same prison earlier this year!
• Some nicer news relating to the men of RHOA is that Peter Thomas' daughter, Porsche, is about to make him a grandfather. He announced on his Instagram feed in mid-August that she currently is pregnant with twins.
• Kandi's restaurant plans may become a reality. In early August it was announced that Kandi's Old Lady Gang restaurant was almost ready to launch.
That's all we've got for the latest updates, and we'll now just have to wait for the ninth season to get rolling!