When she's not busy being the queen of everything, Meryl Streep likes to act. She does it so well that many critics consider her to be the greatest living actress of her generation. There's no wonder her net worth is currently somewhere around $45 – $65 million.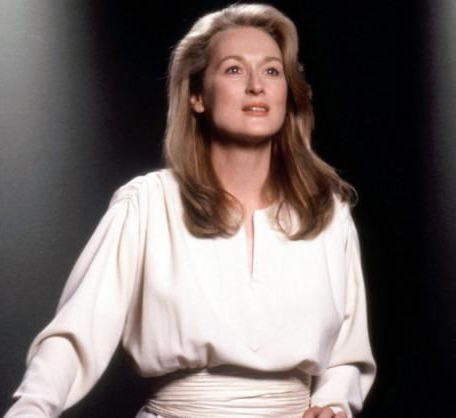 Streep has been nominated for the Academy Award an astonishing 19 times and managed to win thrice. She began to act at the end of the '70s, making a splash with her first movies – Julia and The Deer Hunter (which gave her the first Oscar nod). Since then, she's been blessing our screens with wonderful performances in iconic movies like Kramer vs. Kramer, Sophie's Choice, Out of Africa, The Bridges of Madison County, The Devil Wears Prada, The Iron Lady, or Julie & Julia. Most recently, she starred in the 2015 movie Suffragette, about the early feminist movement. For 2016, she will be the lead in Florence Foster Jenkins, a movie about a New York heiress who dreamed of becoming an opera singer; despite having a terrible singing voice. All in all, her career is impressive and inspiring, to say the least.
As for her fortune, Streep's net worth is estimated somewhere around $45 – $65 million. She went from making $85,000 per movie (Kramer vs. Kramer, back in 1979) to a whopping $5,000,000 (for The Devil Wears Prada – 2006; or Julie & Julia – 2009). Although Hollywood can be cruel to actresses as they get older, it's been good to Meryl. One of her most recent films, for instance, August: Osage County, won her yet another Academy Award nomination, despite not being a box office hit. As a matter of fact, Streep is the most-nominated actress of all time, and we're guessing that she'll hold on to this title for several years to come. She also ranked #92 on Forbes' highest-paid celebrity list in 2014.
Streep is estimated to earn an average of $8.5 million per year. Mamma Mia! turned out to be Streep's biggest box office hit to date, with film industry earnings of $602.6 million. Not only that, but it's also ranked first among the highest-grossing musical flicks of all time.
In 2015, Streep opened up about the gender pay gap, which is still a problem not only in Hollywood, but all over the country. The actress told BBC that she was indeed paid less than her male co-stars in the past, despite being one of the most successful actresses of our time. "Women are graduating from film schools, law schools and medical schools in equal numbers as men but they are shut out when they get to the leadership positions. We have to think about why this is," she said. The actress was also seen cheering at the 2015 Academy Awards after Patricia Arquette gave a speech about equal pay.
As for her personal life, Streep has been married to sculptor Don Gummer since 1978 and together they have four children. The actress was also awarded the Presidential Medal Of Freedom by President Barack Obama in 2014.