Birth Name (real name):
Jay Flowsik Pak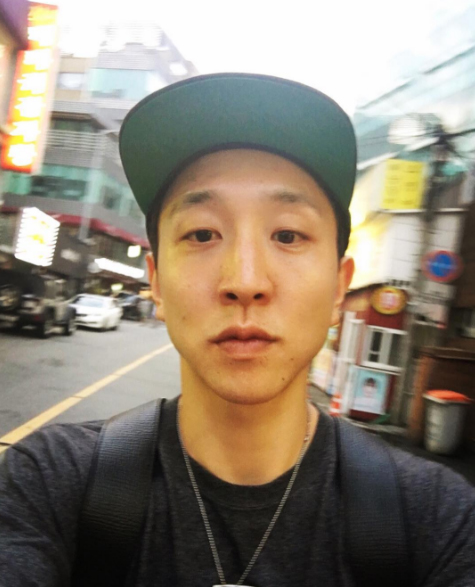 Height
5′ 5″ (1.65 m)
Weight
Body Measurements
Biography, Facts, Family
Flowsik lives in Seoul, South Korea but he is originally from New York, New York. He is best known for being a former member of the group Aziatix, an Asian-American music group along with Eddie Shin and Nicky Lee. It was producer Jae Chong who introduce him to the other members of Aziatix in 2010. He has taken on the journey to go as a solo artist, who is a truly talented rapper with a husky, sometimes raspy baritone, unique voice. It almost reminds us of DMX, another New York rapper.
Nicknames:
Flowsik
Net Worth:
N/A
Age – Date of Birth:
April 5, 1985
Birth Sign / Zodiac:
Aries
Place of Birth:
Queens, New York City
Nationality:
Asian-American
Educational Background:
High School: Went to Benjamin N. Cardozo High School
University / College: Attended Queens College, City University of New York. (Class of 2007 · Flushing, New York).
Family / Parents:
Mother name – He did share a picture of his mother on Instagram, wishing her happy mothers day.
Father name – N/A
Job – Occupation:
Rapper / Singer, song writer
Associates and Friends:
He is associated with Aziatix, Taeyang, ha dong hoon, Esna, Busta Rhymes, Palo Alto, Jooheon and others.
Body:
Slim
Dating History Girlfriend / Spouse:
Single
Ethnicity:
Asian-American
Color of Hair:
Black
Colors of Eyes:
Brown
Physical Distinctive Features:
Style, makeup, Dress and hair style:
He dresses like a typical Hip Hop artist in baseball cap or hoodie, jeans, sneakers, etc.
First Album:
Flowsik Music hasn't created any albums yet.
List of top songs:
Eung Freestyle
N.Y. State Of Mind (Freestyle)
Believe (Freestyle)
Next Up
First TV Show or Movie:
N/A
List tour dates for the year:
N/A
List of Facts / Trivia:
1. Flowsik has a brother name Jeff Daegun Pak and cousin Hye Yoon Pak.
2. He speaks both English and Korean fluently.
3. Jay appeared on the South Korean TV Show "Show Me the Money", where he was able to show off his amazing rapping skills before Timbarland, who was a judge on the show.
4. He has established himself as a rapper in both the United States and South Korea.
5. Earlier on in his career he played the trumpet and baritone horn in concert band, marching band, and jazz band, and this has helped to lay the foundation for his musical growth in the industry.
You may also like:
Desiigner Height Weight Body Measurements
Bryshere Gray Height Weight Body Measurement
Twitter: @flowsik
Facebook: jayflowsik
Instagram: jayflowsik