Birth Name (real name):
Robert Arthur Kardashian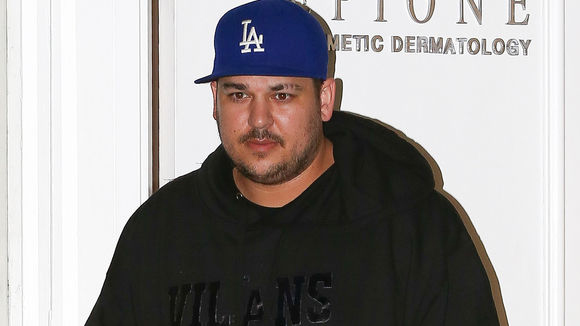 Height
5′ 10″ (1.79 m)
Weight
His weight varies between 250 to over 300 pounds.
Biography, Facts, Family
Rob Kardashian is the brother of the famous Kim Kardashian and he was born on March 17, 1987 in Los Angeles, California, USA. He is best know for Keeping Up with the Kardashians (2007), Dancing with the Stars (2005) and The 2012 Miss USA Pageant (2012). Most recently he got engaged to Blac Chyna and the two are expecting to have a baby. The two now have their own TV show, "Rob & Chyna", which is on the E! network. The show is certainly not short of drama, as Blac Chyna tweeted Rob's Telephone number and later showed off her engagement ring.
Nicknames:
Rob
Mr. Business
Net Worth:
$1.2 million
Age – Date of Birth:
29 – March 17, 1987
Birth Sign / Zodiac:
Pisces
Place of Birth:
Los Angeles, California
Nationality:
American
Educational Background:
High School:
University / College:
Marshall School of Business
Family / Parents:
Mother name – Kris Kardashian
Father name – Robert Kardashian
Job – Occupation:
Television personality, businessman, fashion designer and socialite
Body Type:
He has lost some weight, be much larger than he was in 2016.
Dating History Boyfriend / Spouse or Girlfriend / Spouse:
Dated Adrienne Bailon 2007-2009.
Also dated Rita Ora and is now engaged to Blac Chyna and they are expecting a baby girl.
Ethnicity:
Caucasian
Color of Hair:
Dyed black
Colors of Eyes:
Brown
Physical Distinctive Features:
Tattoos
Style, makeup, Dress and hair style:
Modern / urban
Well Known For:
Being a Kardashian
First TV Show or Movie:
Keeping up with the Kardashians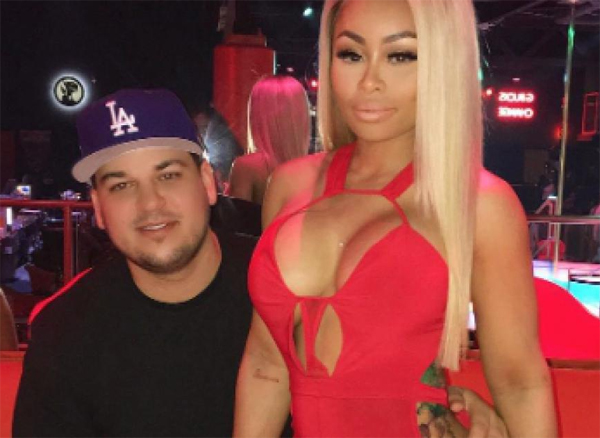 List of 10 Facts / Trivia:
1. He has three sisters, Kourtney, Kim and Khloe and two half-sisters, Kendall and Kylie Jenner.
2. Rob was a contestant on season 13 of Dancing with the Stars and placed second with partner Cheryl Burke.
3. He has worked with several businesses including PerfectSkin, Rival Spot, the BG5 and also created his own line of socks titled Arthur George.
4. Rob won several state cross-country competitions in high school
5. He works out exclusively to R&B music.
6. Rob stars in the reality TV series "Rob & Chyna" which follows him and his fiancee Blac Chyna in their preparations for their first child.
7. He has also been on reality shows Keeping Up with the Kardashians and Khloe & Lamar.
8. Rob graduated from the University of Southern California in 2009 with a business degree.
9. He named his sock line Arthur George after his middle name and his father's middle name.
10. He was hospitalized and diagnosed with diabetes in December 2015.
You may also like:
Grant Thompson Height Weight Body Measurements
Marnie Simpson Height Weight Body Measurements
Learn more about Rob Kardashian at:
Instagram: @robkardashian
Twitter: @robkardashian