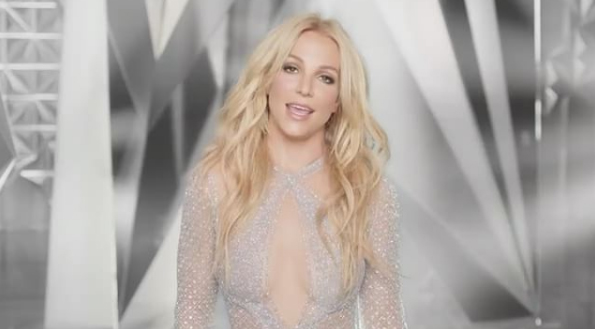 Our long wait for the next Britney Spears album is finally coming to a close with the release of the highly anticipated Glory on August 26th. The news comes on the heels of the 34-year-old releasing her single "Make Me," which features rapper G-Eazy. The upcoming album will feature sexy summer tunes like we're used to hearing from the pop star, including her single, "Private Show" which you can get your hands on today if you pre-order the upcoming album. The world was treated to a preview of the single in July and it only made us all the more excited for what Britney has in the works.
Britney promised a new era with her ninth studio album, Glory when she announced the drop date on her twitter account saying, "#Glory. My new album & the beginning of a new era. Available 8/26 on @AppleMusic." And while we can take her word for a new sound, we're also sure the playlist will consist of women empowerment tunes like only she can produce.
Spears' manager, Larry Rudolph, says that fans can expect Glory to sound like "The Weeknd" with a different and interesting vibe. With songwriters for the album including talents such as Ian Kirkpatrick, Simon Wilcox, and Chantal Kreviazuk, we can only imagine the music magic they made!
The press tour for Glory got off to a hilarious start when Britney appeared on Jimmy Kimmel. The star surprised the late-night host with a midnight performance of "Private Show" complete with backup dancers and a light show. All of this delivered in Kimmel's bed by a scantily-clad Spears much to the delight of viewers.
When she's not pranking talk show hosts, Spears has been keeping busy lately with her Las Vegas residency, Piece of Me, but has somehow found the time to produce the album which is sure to be full of future hits. The Las Vegas show is just one part of her epic comeback after suffering from a very public meltdown in 2007 that sent her career into a hiatus. Since then she has been placed under a conservatorship but has maintained custody of her two sons.
Obviously, getting back to work has helped her mental state of mind as Britney has said that performing is her therapy and that it gives her confidence. We have to say, confidence looks good on the Queen of Pop. She's never looked better or more toned. Fans will be able to witness her transformation in her soon-to-be-released music video for "Make Me."
If all of the teasers and two singles are proof of what's to come in Glory, we absolutely cannot wait to get our hands on it later this month but remember, you'll only find it at Apple Music. We have a feeling that it will be more than worth the wait since Britney Jean was released in 2013. One thing is for sure, though, Britney's definitely back and here to stay!
Read more about Britney Spears.