Kylie Jenner, who is best known for her role in the reality series Keeping Up with the Kardashians is also known for her numerous plastic surgery rumors. While the starlet has owned up to having her lips done, which is very obvious by her photos anyway, there are other rumors abounding that she has also had butt and breast implants along with a face lift – and she's only 18!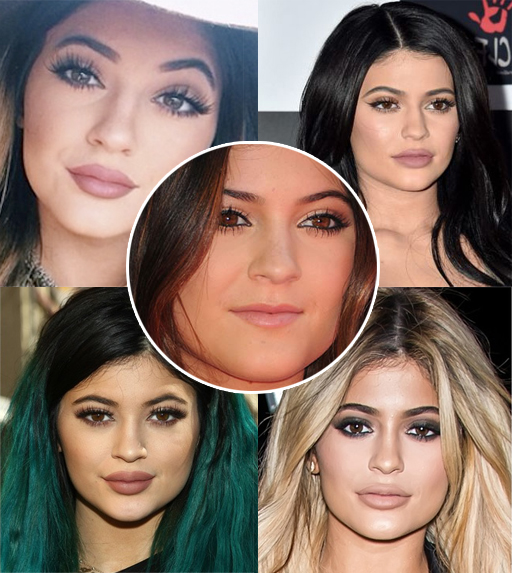 Breast Implants
One area that many believe Kylie has had plastic surgery on is her breasts. While the younger Kardashian claims that her much larger cleavage is all thanks to a bra, the simple fact that they appear much rounder and higher than they do in previous photos suggests that she might be stretching the truth just a bit. Kylie has also claimed that she gained around 15 pounds, which she says changed her body drastically.
While weight gain can change the appearance of your body, a meager 15 pounds isn't going to result in much rounder and larger breasts – no matter what type of pushup bra a person decides to wear.
Butt Implants
Another area that many question on Miss Kardashian is her butt. While that extra 15 pounds might be responsible for the slight increase in her hip size, there is no way it is responsible for the much larger backside the 18-year-old is sporting these days. Reminiscent of Kim's ample butt on a slightly smaller scale, looking at before and after photos makes it obvious that Kylie has also had butt implants to alter her figure.
Facelift
While many people might scoff at the idea that an 18-year-old would even consider a facelift, Kylie Jenner's history with plastic surgery and the considerable changes in her face all provide plenty of fuel for the fire. The most noticeable changes in Kylie's face are the higher cheekbones, more pointed chin and a softening of the jawline. While these could also be due to the use of fillers or Botox, it is also worth mentioning that her hairline also seems a bit higher than it has in previous photos.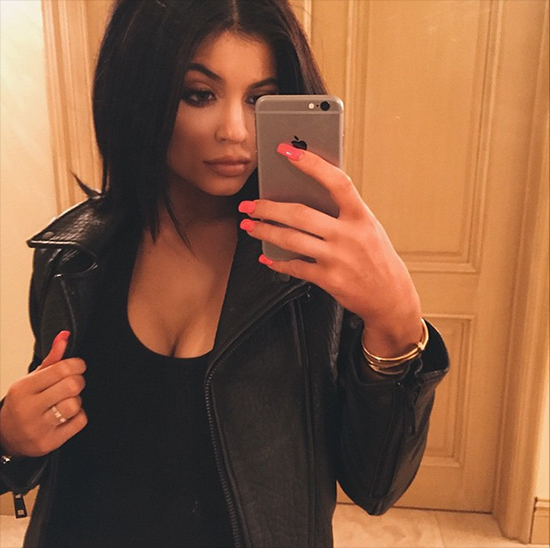 Another reason that so many believe that Kylie has had a facelift is her eyes. In prior photographs, the star's eyes appear much rounder. Now, the corners definitely appear elongated, giving her that telltale appearance that most people associate with facelifts. However, this could also be a symptom of the numerous fillers in her cheeks and chin, which could cause the skin to appear tauter.
While it may be difficult to determine whether Kylie Jenner has had a facelift, there is no denying that she has had plenty of plastic surgery in her short life. While the youngster claims that her mom wouldn't allow her to do all those things, she is 18 now, and the changes in her appearance certainly tell a much different story. Only time will tell if the budding starlet and makeup mogul continues to alter her appearance in an effort to look much older than she really is.