Birth Name:
David John Franco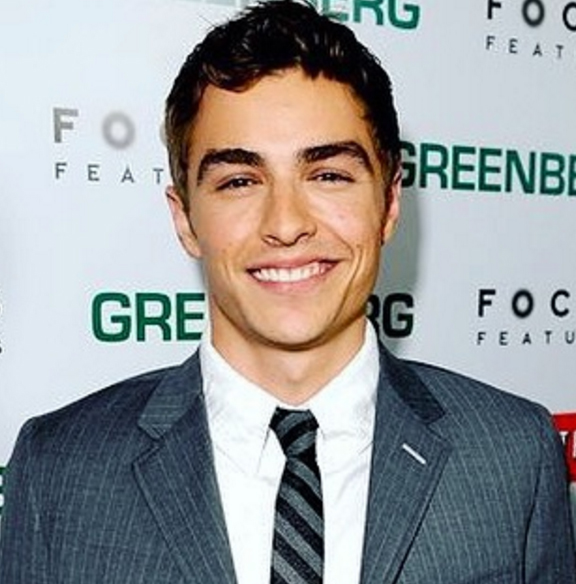 Height
5′ 7″ (1.70 m)
Weight
155 lbs
Body Measurements
Chest – 42″
Arms / Biceps – 14″
Waist – 32″
Shoe Size: 10 US approx.
Biography, Facts, Family
Dave Franco was 21 when he got his first television film opportunity in an episode of 7th Heaven, 2006. Since then Franco has been blessed with a number of other acting roles for both television and film. Since 2006 Franco has been in 25 movies and nine TV Shows. He will continue his impressive run with two 2017 movies, The Lego Ninjago Movie and The Little Hours.
Nicknames:
Davey Franco
David Frank
Net Worth:
He is worth approximately $4 million dollars in 2016.
Age – Date of Birth:
June 12, 1985
Birth Sign / Zodiac:
Gemini
Place of Birth:
Palo Alto, California
Nationality:
American
Educational Background:
High School:
University / College: University of Southern California
Family / Parents:
Mother name – Betsy Franco-Feeney
Father name – Douglas Eugene Franco
Siblings: James Franco, Tom Franco
Job – Occupation:
Television and film actor.
Associates and Friends:
He is associated with Selena Gomez, Seth Rogen, Shenae Grimes, Daniel Radcliffe, Dylan O'brien, Dianna Agron, Garrett Clayton, Jesse Eisenberg, Lizzy Caplan, Zac Efron, Vince Vaughn and others.
Body:
Athletic
Spouse or Girlfriend / Spouse:
Dave Franco and Alison Brie started dating in 2012. The two have been engaged since 23rd Aug 2015.
Dianna Agron and Dave Franco dated for a year from 2008 to May, 2009.
Ethnicity:
White / Caucasian (he is mixed with Portuguese and Swedish descent from his father's side of the family)
Color of Hair:
Dark brown
Colors of Eyes:
Brown
Physical Distinctive Features:
He does not have any tattoos or piercings. He has a muscular, well toned body structure.
Style, makeup, Dress and hair style:
He like to wear jacket suits and get dressed up, especially when he is doing interviews.
Plastic Surgery:
N/A
Brand Ambassador For:
EA Games' Madden NFL 15 commercial
Religious Belief:
Jewish
List of Facts / Trivia:
1. Franco has two older brothers, actor James Franco and Tom.
2. He wanted to become a high-school teacher teaching before he got into acting.
3. Dave appeared on The Tonight Show Starring Jimmy Fallon and also The Ellen Show.
4. He was in a xbox commercial for Madden NFL 15 The Stare 30 US TV Spot.