Dan Howell Net Worth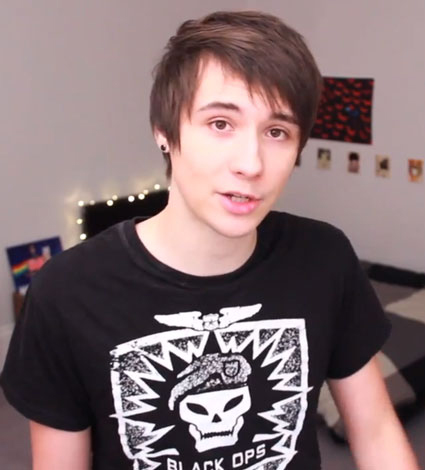 Dan Howell Net Worth is $2.5 million or (estimated for 2015)
Source of Wealth
Dan source of income mainly comes from his popularity on YouTube. He goes by the name danisnotonfire and have over 5 million subscribers.
He also team up with his friend Phil Lester to do a radio show in 2013 and 2014. The now control the station's Internet Takeover slot.
Dan Howell made a cameo appearance in the Disney's movie Big Hero 6 as Technician 1 & 2.
To add to his source of income and hence his net worth, Dan and Phil wrote a book, The Amazing Book Is Not On Fire. It sold 26,745 copies in the UK in the first week of its release.
Occupation
Dan Howell is YouTube personality and radio host.
Earnings and Financial Statistics
Net Worth 2015: $2.5 million
Net Worth 2014: $900,000
Article about celebrity
YouTube has certainly changed the life of Daniel James "Dan" Howell, who goes by the name "danisnotonfire" on his YouTube channel. He has managed to create such an engaging personality so much so that he has over 5 million subscribers on his YouTube channel. He is a true celebrity in the making. With many subscribers, large companies are happy to have Howell promote their products and services. Promotions can take many forms like brand endorsement, advertisement directly on YouTube, etc. Dan Howell has managed to increase his net worth every year since he started seriously promoting videos on his channel.
He is associated with Phil Lester, the two post videos regularly to YouTube and they also work on a radio station, BBC Radio 1. They have also presented backstage coverage at the Brit Awards and have had voice cameo appearances in the Disney movie Big Hero 6 as Technician 1 & 2. In 2014 Dan Howell won The Lovie Internet Video Person of the Year Award.