Birth Name (real name):
Brian Odell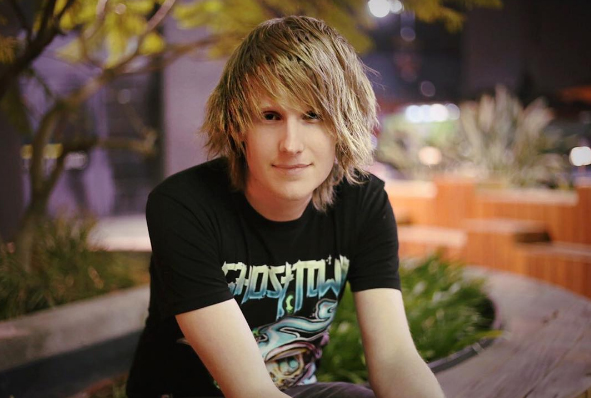 Height
6′ 2″ (1.88 m)
Weight
Body Measurements
Biography, Facts, Family
Brian Odell or BryanStars as he is popularly known is a Youtube star who does interviews and create his own music. He was born on May 22, 1990 in Sendai, Japan. He moved to Lincoln, Nebraska, U.S., when he was eight years old. Today he interviews rock and heavy metal musicians such as Tonight Alive, Pierce the Veil, Black Veil Brides and All Time Low. You may remember BryanStars from the YouTube comedy channel "My Digital Escape", where he was partnering with Johnnie Guilbert, Alex Dorame, Jordan Sweeto, Jeydon Wale, Kyle David Hall, and Shannon Taylor. He is signed to Talent Shoppe Records and has been nominated for a Shorty Award for Best Web Series.
Nicknames:
BryanStars
Net Worth:
N/A
Age – Date of Birth:
26 – May 22, 1990
Birth Sign / Zodiac:
Gemini
Place of Birth:
Sendai, Japan
Nationality:
American
Educational Background:
High School: Lincoln East High School
University / College: University of Nebraska
Family / Parents:
Mother name –
Father name –
Job – Occupation:
YouTuber, music interviewer and musician
Body Type:
Average
Dating History Boyfriend / Spouse or Girlfriend / Spouse:
He stated on his Instagram page; "I'm so happy we live in a country now where me and @jordansweeto can officially get married". It seems like he and Jordan Sweeto is in some sort of relationship.
Ethnicity:
Caucasian
Color of Hair:
Dyed Blonde
Colors of Eyes:
Blue
Physical Distinctive Features:
He has tattoos and piercings.
Style, makeup, Dress and hair style:
Rock style
First Album:
Follow Your Dreams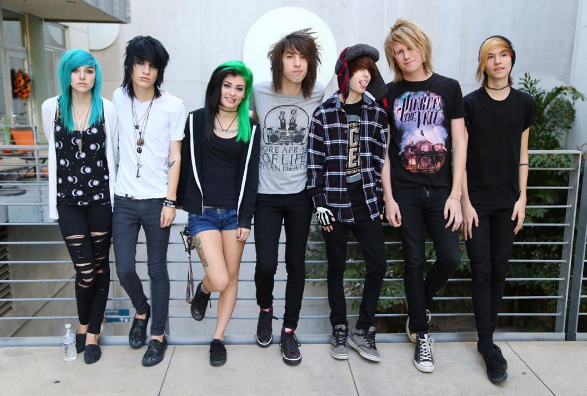 BryanStars and his friends
List of 10 Facts / Trivia:
1. Brian Odell or BryanStars was born in Sendai, Japan on May 22, 1990 but moved to Nebraska when he was eight years old.
2. He dropped out of University of Nebraska after two years to concentrate on his YouTube channel.
3. His YouTube channel mainly focuses around interviews and music videos with rock and heavy metal bands.
4. Brian has interviewed bands such as Falling in Reverse, Black Veil Brides and Asking Alexandria.
5. On March 21, 2016 he released an EP entitled "Follow Your Dreams".
6. He also released a single from the album entitled "Shut Up and Kiss Me"
7. Brian was interviewing the band Never Shout Never on June 3, 2012 when Christofer Drew Ingle, their vocalist and guitarist, cut him off and called his show "a joke" and his questions "bullshit". The band ended the interview and made BryanStars cry. Ingle has stated that he was on acid during the interview, and was arrested later that day for the possession of marijuana.
8. In 2011 he won the Youtube Next Up! Contest in New York City and the prize of $35,000 and a workshop with professional online bloggers.
9. He has interviewed huge bands such as Slipknot and Korn.
10. BryanStars and Johnnie Guilbert, another YouTuber, are frequent collaborators.
You may also like:
Flowsik Height Weight Body Measurements
Gerard Way Height Weight Body Measurements
Learn more about BryanStars at:
Instagram: @bryanstars
Twitter: @BryanStars
YouTube