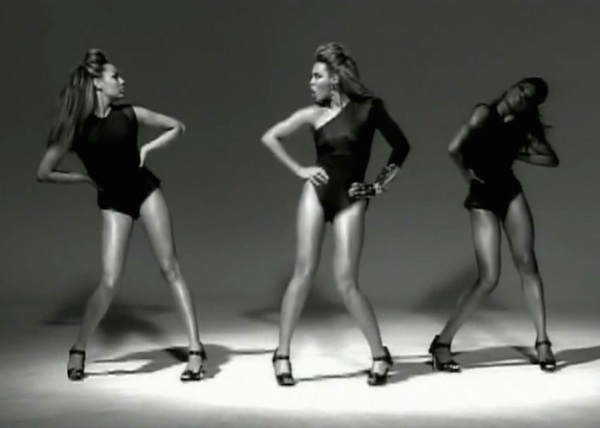 Have you ever looked at Queen Bey and wondered, "How does she do it??" Between constantly putting out incredible albums, putting together the most awe-inspiring tours, and blowing the world away with the raw emotion and powerful messages of "Lemonade", it's hard to believe that Beyoncé lives in the same world we do, let alone that she only has 24 hours in a day to get it all done and stay so trim and gorgeous. But she does, and you can, too.
A Vegan Challenge and a Healthy Outlook
You might have noticed that Bey trimmed down a bit back in 2013 after her "On the Run" tour with husband Jay-Z. She attributes this to a 22-day vegan challenge that her long-time personal trainer, Marco Borges, encouraged her to do. While she hasn't continued a vegan lifestyle, she saw a lot of success with her challenge and she has a very realistic and down-to-earth attitude about weight loss and maintaining her health.
In an interview with Self, Beyoncé said, "I can't eat what I want, and I can't not go to the gym." She knows that a single diet challenge can't fix your health or help you lose a lot of weight and keep it off. There's no quick fix, and Queen Bey is very honest about her diet and workout regimen. She says there's a lot of sacrifice and, "It's more about mental strength than physical strength. You have to push yourself."
You Don't Have to Have a Trainer – But Motivation and Dedication Help
And, while Beyoncé has worked with her trainer for years, she also says that you don't necessarily need a personal trainer to experience success with your weight loss efforts. You really just need to push yourself. In her own words, "You have to be healthy and make the right choice."
And Beyoncé knows what it's like to have to come back from a big weight gain. After her daughter, Blue Ivy, was born she had to shed an excess 60 pounds. And she did it without sacrificing the time she had to put into her career and being a new mother every day. So how did she do it?
More Efficient Workouts Save Time in the Gym
Basically, by following her trainer's signature "Power Moves" programming, Beyoncé was able to save time in the gym and work out more efficiently so that she wouldn't have to waste hours away from Blue Ivy or the studio. By doing intervals in which she alternated between high-intensity sprints and lower-intensity walking or running on the treadmill, she was able to burn more calories in less time.
Want a body like Bey? You have the same 24 hours in each day that she has – you just need to have her dedication to a healthy diet and regularly going to the gym. Fortunately, though, if you follow a similar program to the one she does, you don't have to spend hours at a time on the treadmill – which is good news for anyone!