Birth Name (real name):
Zachary King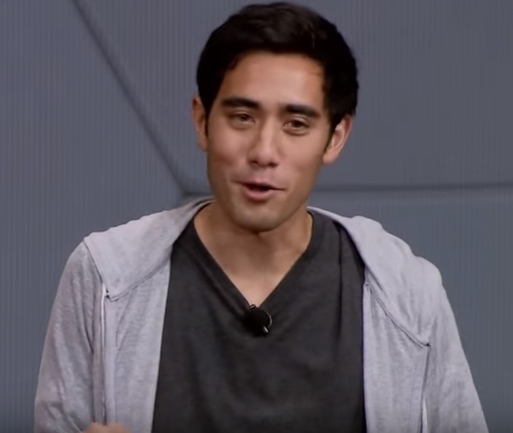 Height
6′ 1″ (1.85 m)
Weight
Body Measurements
Biography, Facts, Family
Zach King rose to prominence through his Vine and YouTube videos. He was born on February 4, Portland, OR and currently resides in Los Angeles, California. He create vine videos that shows magic, illusions and camera tricks through digital editing. He even has a name for his videos; "digital sleight of hand". King's Cinema and Media Arts Major degree obtained in December 2012, laid the ground work for the skill set he possess in creating his videos today. He took part in movies such as Zootopia (2016), Indiana Bones and the Raiders of the Lost Bark (2014) and The Last Word (2013). Zach and his wife Rachel Holm also took part "The Amazing Race", a reality television game show on CBS.
Nicknames: Final Cut King or Magic Viner
Net Worth:
N/A
Age – Date of Birth:
February 4, 1990
Birth Sign / Zodiac:
Aquarius
Place of Birth:
Portland, OR
Nationality:
American
Educational Background:
High School:
University / College: Biola University
Family / Parents:
Mother name –
Father name –
Job – Occupation:
Vine star / YouTube personality and film-maker.
Body:
He has an average body structure.
Dating History Girlfriend / Spouse:
Zach got married to Rachel Holm on December 28, 2014.
Ethnicity:
Zach ethnicity is mix from a white mother and Chinese American father.
Color of Hair:
Black
Colors of Eyes:
Brown
Physical Distinctive Features:
Measurements:
Shoe Size:
List of Facts / Trivia:
1. His website FinalCutKing.com was started in 2008, joined YouTube with finalcutking in Jan 15, 2009 and with ZachKingVine Oct 14, 2013.
2. He ha collaborated with other social media stars such as King Bach, Christian Delgrosso, Anna Kendrick, Mario Gotze and Tiffany Alvord.
3. In January 2014 he appeared on The Ellen DeGeneres Show where he made vines with Ellen and the crew.
4. Zach has shared a number of video tutorial on how to use Final Cut Pro.
5. His title was "The storyteller in all of us", when he appeared on TEDx Talks.
6. He went to film school with hopes of becoming a movie director but soon found his love for creating short films for Vine and Youtube.
7. His first hit short movie, Jedi Kitten – The Force Awakens, has been view over 21 million time at August 2016.
You may also like:
Marcus Dobre Height Weight Body Measurements
Jay Versace Height Weight Body Measurements
Twitter: @FinalCutKing
Youtube: finalcutking and ZachKingVine
SnapChat: @zachkingsnaps