As if things couldn't get any worse for Bill Cosby right now, a fourth woman, supermodel Janice Dickinson, has come forth with allegations of Cosby also sexually assaulting her in 1982. Dickinson claims that Cosby invited her to dinner to discuss The Cosby Show but she was later in the evening drugged and raped by him. Below she recants: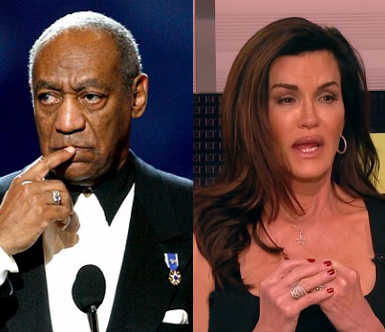 "The next morning I woke up, and I wasn't wearing my pajamas, and I remember before I passed out that I had been sexually assaulted by this man. Before I woke up in the morning, the last thing I remember was Bill Cosby in a patchwork robe, dropping his robe and getting on top of me. And I remember a lot of pain. The next morning I remember waking up with my pajamas off and there was semen in between my legs."
Dickinson alleges that Cosby gave her a pill and a glass of wine. The reason that she had not come forth before now was fear. She now says that she feels like her story should be told. It is sad to think that such a positively iconic figure could be responsible for such a notorious act. We will just have to wait and see how this all pans out.