Jon Stewart said farewell to audiences worldwide Thursday night after 16 years of televised political satire that spanned four US elections and countless cultural touchstones and important events in recent US history.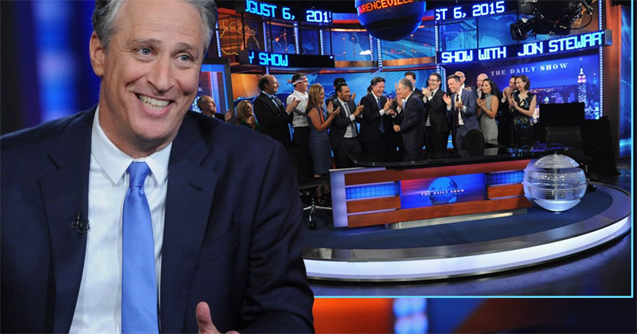 Stewart was surrounded by former Daily Show correspondents, who returned to say goodbye to the iconic comedian, but it was his protege Stephen Colbert's improvised speech that moved Stewart to tears and sent the Internet buzzing.
Colbert's work on the Daily Show actually predates Stewart's, with his appearances on the show beginning in 1997–two years before Stewart took over for The Daily Show's original host, Craig Kilborn in 1999. Colbert and Stewart worked together until 2005 when Colbert left to host his own show, The Colbert Repor,t in 2005, which Stewart produced and scheduled to follow the Daily Show's nightly spot in Comedy Central's schedule.
After a long sequence of Daily Show Correspondents (and some important US politicians and pundits including Hillary Clinton, Senator John McCain, and Bill O'Reilly) took turns wishing Stewart well, it was Colbert's turn, which he did with his usual brand of goofiness and acerbic wit.
However, it's when Colbert went off-script that has everyone talking.
"You are infuriatingly good at your job…" Lamented Colbert. "And we are better people for having known you."
This unscripted sentiment caused Stewart to break down into tears.