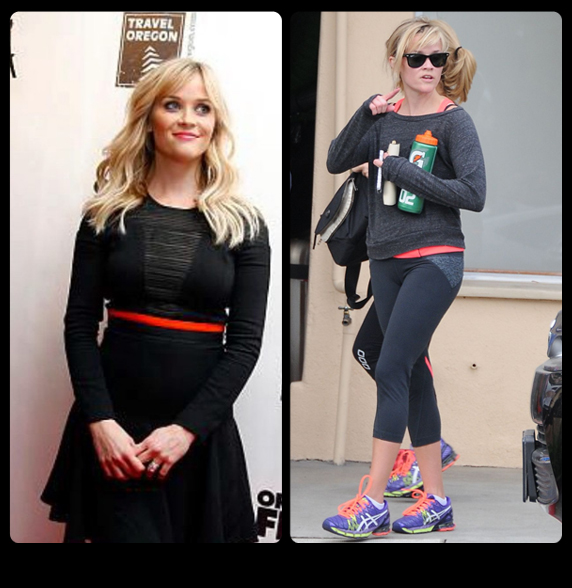 As one of the most quintessential girl-next-door celebrities in Hollywood, Reese Witherspoon is not one to shy away from being seen in a bikini. From her role as a leading lady in multiple romantic comedies, to her recent role as a woman hiking solo through the wilderness, Reese has had to drastically change her body more than once. Some roles require her to be thin and delicate, while others require her to be strong and toned. In order to keep her body healthy while she sculpts these looks, Reese relies on something that many celebrities have forgotten: good old-fashioned common sense.
Reese Witherspoon Diet
Constantly changing weight and muscle tone can take a toll on any body. In order to give her own body a fighting chance and to keep herself healthy during her grueling schedule, Reese focuses on a common-sense diet that relies on real food. Fruits, vegetables, lean protein, healthy fats, and small portions of dairy make up her diet. In fact, if you look at a typical meal for Reese, it would almost perfectly mirror the advice given by most doctors to follow the food pyramid (recently replaced by the MyPlate system).
When she craves something that isn't considered part of a healthy diet, Reese eats a small portion to keep temptation at bay. Her diet relies on following standard healthy advice, like eating a good breakfast, and not eating anything several hours before going to bed. Another name for this kind of diet is "clean eating", meaning eating foods in their most "real" form – avoiding things that are overly processed or artificial.
Reese Witherspoon Workout Routine
Reese has truly embraced her image as a California girl, and nowhere is that reflected more than in her workout routine. In addition to following a regular workout routine that includes yoga and Pilates, Reese's main focus is on getting outside and having fun. She doesn't spend her time in a gym, or working out at home. Instead, she hikes, runs outdoors, swims, and stays active with her family.
By keeping her workout routine filled with fun activities that she truly loves, and by switching it up on a regular basis, Reese has been able to avoid hitting any plateaus. She's kept a consistently lean body, even through having children, by again following the common-sense advice to just get some movement in every day.
As an avid runner, Reese relies on music to get her through her workouts. Paparazzi photos of the star running always show her headphones along for the trip. Reese also knows the value of having good gear. Her hiking shoes, running shoes, and other gear may not be the most high-tech gym equipment, but it is all designed to support the movements that she frequently does.
If you're curious about Reese Witherspoon's body transformations, remember that it doesn't always take the latest fad or diet pill to maintain a healthy body. The age-old wisdom that we've all heard our whole lives can work to create a beautiful and healthy physique.
You may also want to take a look at:
Reese Witherspoon Height Weight Body Measurements
Madonna's Workout and Diet Plan