Birth Name (real name):
Norman Mark Reedus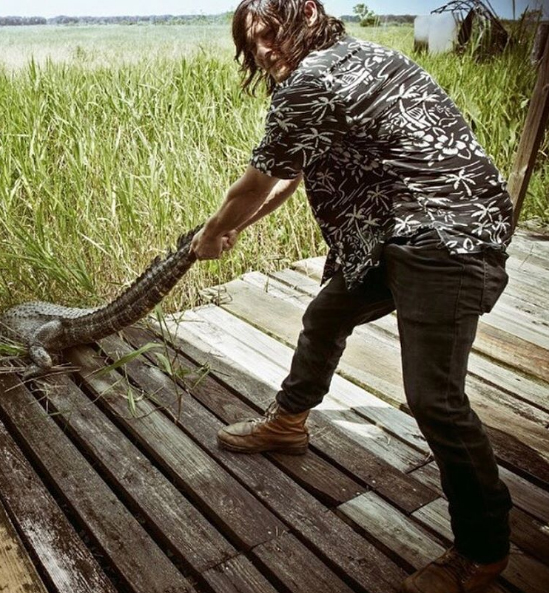 Height
178cm
Weight
170-175 lbs .
Body Measurements
Biography, Facts, Family
Reedus was born in Hollywood, Florida and grew up in Los Angeles. He also lived in other places such as Japan, Spain, and Ireland. He is friends with Andrew Lincoln, David Anders and others.
Nicknames:
Net Worth:
$8 million
Age – Date of Birth:
47 – January 6th, 1969
Birth Sign / Zodiac:
Capricorn
Place of Birth:
Hollywood, Florida
Nationality:
American
Educational Background:
High School:
University / College:
Family / Parents:
Mother name – Marianne Yarber
Father name – Norman Reedus, Sr.
Job – Occupation:
Actor and model
Body Type:
Athletic
Dating History Girlfriend / Spouse:
Reedus dated supermodel Helena Christensen from 1998 until 2003.
Ethnicity:
Caucasian
Color of Hair:
Brown
Colors of Eyes:
Brown
Physical Distinctive Features:
Measurements:
Well Known For:
Playing Daryl Dixon on The Walking Dead
First TV Show or Movie:
Favorite Things:
List tour dates for the year:
List of 10 Facts / Trivia:
1. Norman Reedus was raised in LA and has also lived in Ireland, Japan, and Spain.
2. He played the role of Murphy MacManus in the 1999 film The Boondock Saints.
3. Norman has a son with his ex-girlfriend Helena Christensen named Mingus Lucien Reedus, born 13 October 1999.
4. Before acting, he worked in a Harley Davidson shop in Los Angeles and was also a photographer, video artist, painter, and sculptor.
5. Norman originally auditioned for the role of Merle Dixon on The Walking Dead but then had the role of Daryl Dixon created for him based on his performance.
6. He has appeared in a number of music videos for Radiohead, Lady Gaga, and R.E.M.
7. He was in a car accident after leaving an R.E.M. Concert in February 2005 when a truck collided with the car he was riding in. He has a titanium eye socket as a result of the accident.
8. Reedus has modeled for Prada and Levi's.
9. In 2012 he was nominated for a Saturn Award for Best Supporting Actor for his role as Daryl Dixon.
10. He is close friends with his co-star Melissa McBride.