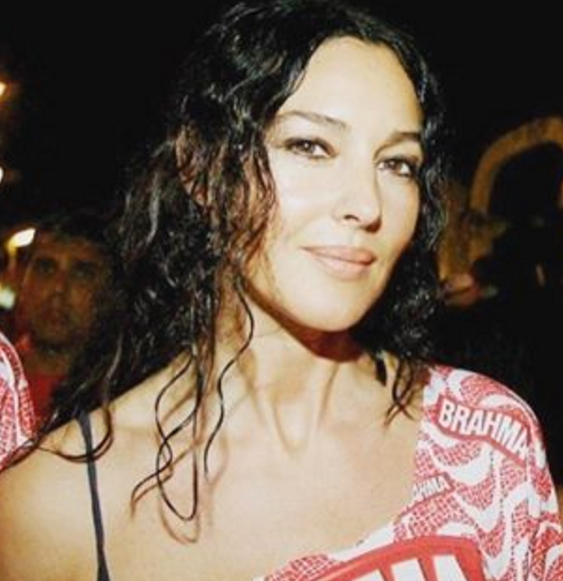 When you think about a 51-year-old woman you probably don't think "Bond girl". But that's exactly what model and actress Monica Bellucci is. The Italian beauty has brought new meaning to the grace and seductive looks that older women have to offer, through her role in 2015's "Spectre", the newest incarnation in the James Bond series. The film's director, Sam Mendes, made a very intentional and pointed decision to craft Bellucci's character, Lucia, as a mature and provocative role. No measures were taken to make Bellucci appear younger – if anything, efforts were made to highlight the actress' mature age (as difficult as that is, with her incredibly youthful appearance).
A Steady Rise to Fame
The model/actress is an only child, born in 1964 to parents Brunella Briganti and Pasquale Bellucci. She originally wanted to become a lawyer, but strayed into modeling while doing it on the side to earn money during college. Her career took off seemingly effortlessly, leading to roles in Dolce & Gabbana ads, as well as what is likely her most well-known American film role – Persephone in "The Matrix Reloaded" and "The Matrix Revolutions". The actress is equally well-loved in her home country of Italy, where the petite, pouty, dark-haired siren is referred to simply as La Bellucci.
A Pair of Marriages
Monica's personal life, on the other hand, has been a bit more of a struggle than her very successful career. Over the years the beautiful brunette has been married twice, first to portrait photographer Claudio Carlos Basso (known professionally as Claudio Basso). That marriage lasted just four years – from 1990-1994, and the two had no children together. In 1999 Bellucci married European film star Vincent Cassel. Monica was married to Cassel for 14 years, until their mutual split in 2013. The couple had two daughters together – Deva in 2004, and Leonie in 2010.
A Positive Attitude
Monica Bellucci doesn't talk much about her failed marriage to Claudio Carlos Basso, nor does she seem to dwell on her breakup with her daughters' father, Vincent Cassel. She is, however, very much focused on the important things in life, citing her strong connection to her own family as the example that has guided her parenting. Monica now lives in Paris with her two girls, and says she adheres to an Italian life philosophy – "Eat well, sleep well, and have lots of sex". It's a bold statement, true, however not out of character for the very open and vivacious actress, who has, in fact, made two nude calendars during her career.
Despite her own free spirited nature, however, Monica still adheres to a strong family philosophy. She refuses to let her children even see the Bond film, due to the graphic violence it contains, what the actress refers to as "pornographic violence". She seems elegantly capable of balancing her work life and family, and with two new projects in the works – the TV series Twin Peaks and movie "On the Milky Road" – there seems to be no end in sight for Bellucci's full, and fulfilling, life.