Birth Name (real name):
Kirshnik Khari Ball
Height
He is 5′ 10″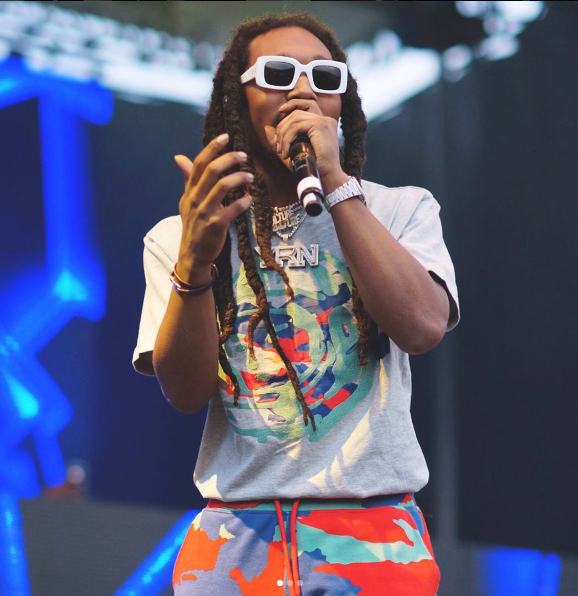 Weight
175 lbs
Biography, Facts, Family
Ball is better known by his stage name Takeoff and he is a part of the Atlanta-based hip-hop group called Migos. They had a hit single in 2013 called "Versace" that went viral and peaked at #99 on the Billboard Hot 100
Nicknames:
Takeoff
Net Worth:
Approx. 2.5 million dollars
Age – Date of Birth:
June 18, 1994
Birth Sign / Zodiac:
Gemini
Place of Birth:
Lawrenceville, GA
Nationality:
He is an American
Educational Background:
High School:
University / College:
Family / Parents:
Mother name – His mother is a hairstylist
Father name – His father dies when he was a baby – 4 years old.
Job – Occupation:
Rapper / Hip Hop Artist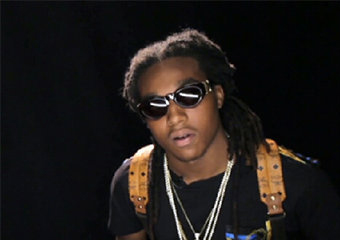 Body:
His body is athletic.
Dating History Boyfriend / Spouse or Girlfriend / Spouse:
Ethnicity:
Black American
Color of Hair:
Black
Colors of Eyes:
Brown
Physical Distinctive Features:
He wears dreads hairstyle and has tattoos on his arms.
Style, makeup, Dress and hairstyle:
Hip Hop
Religious Belief:
Christianity
First Album:
"Yung Rich Nation"
List of top songs
First TV Show or Movie:
Favorite Things:
List tour dates for the year:
N/A
List of Facts / Trivia:
1. He and his group Migos, has worked with international artists such as R. Kelly, Gucci Mane, Busta Rhymes, Riff Raff, and others.
2. He has been with the group Migos since 2009.
3. The trio's stage names are Quavo, Takeoff, and Offset.
4. He is associated with Gucci Mane, Young Thug, EA Poe, Rich The Kid Zaytoven, Soulja Boy, Jose Guapo, Travis Scott, Lil Uzi, Vert Big Sean, Lil Yachty and Sean Paul.
5. Quavious Keyate Marshall and Kiari Kendrell Cephus are his uncles.
6. He started taking the music career seriously after leaving High school.