Birth Name:
Jo-Vaughn Virginie Scott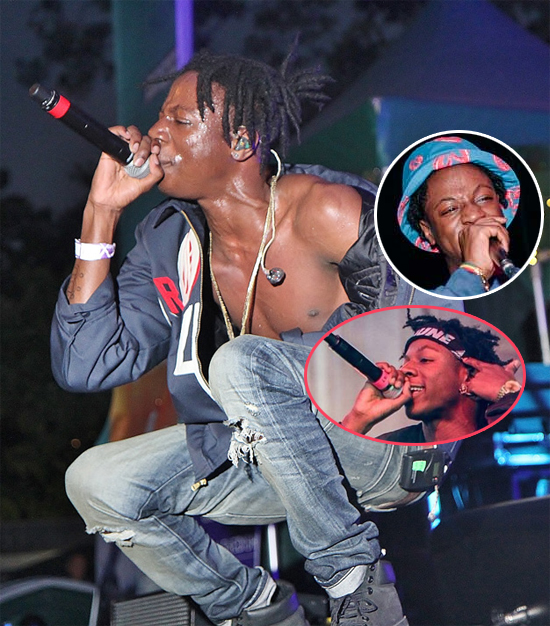 Nicknames:
Joey Badass
Height:
Joey Badass height is 6′ 2″ (1.88 m).
Age – Date of Birth:
His date of birth is January 20, 1995.
Birth Sign:
Aquarius
Place of Birth:
Flatbush, Brooklyn, New York, U.S.
Nationality:
American
Educational Background:
He attended the Edward R. Murrow High School.
Family / Parents:
Mother –
Father –
Job – Occupation:
Joey Badass or Joey Bada$$, is an American hip hop recording artist and actor.
Genres:
Hip hop
Associates and Friends:
He is associated with Pro Era, DJ Premier, Flatbush Zombies, MF DOOM, Statik Selektah, The Underachievers and Capital STEEZ.
Body:
Slim
Weight:
He weighs about 155 lbs

Girlfriend / Souse/ Dating History:
Joey Badass and Niara seem to be in a loving relationship.
Ethnicity:
Black American
Color of Hair:
Black
Colors of Eyes:
Brown
Physical Distinctive Features:
Skinny with semi dreads. He prefers necklace with beads as oppose to the typical gold chains.
Style, makeup, Dress and hair style:
His dress code is somewhat influenced by his link to Caribbean (Jamaican and St Lucian) culture. He some times wear a head bandana, jeans, sneakers, sweat pants, t shirts and other casual clothing.
Religious Belief:
Christianity
First Album:
1999 (2012)
First TV Show or Movie:
Mr. Robot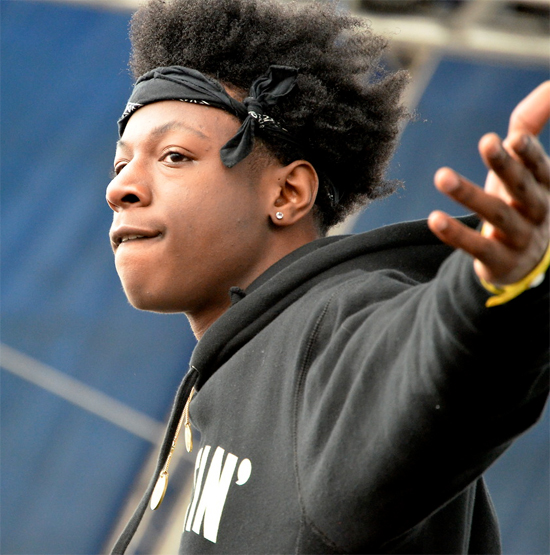 List of Facts:
1. Joey Badass or Joey Bada$$ real name is Jo-Vaughn Virginie Scott. He is orginally from New York.
2. His parents are from the Caribbean, his mother is from St Lucia and father from Jamaica.
3. He is a member of Pro Era and has released three mixtapes through them so far.
4. His first mixtape was entitled "1999" and was released in June 2012. While his first studio album, B4.DA.$$, was released January 20, 2015.
5. He was known as "JayOhVee" before he addopted the now famous Joey Bada$$.
6. Badass and his classmates Capital Steez, CJ Fly and Powers Pleasant formed a collective called Progressive Era, or Pro Era.
7. He is signed to Cinematic Music Group and his manager is Jonny Shipes.
8. Joey said that his career is greatly influenced by stars like Nas, Tupac Shakur, Black Thought, MF DOOM, J Dilla, Andre 3000, Jay-Z, and Notorious B.I.G.
9. His success took him all the way NBC Telivision where he appeared on The Tonight Show Starring Jimmy Fallon. Joey performed the song, "Like Me" while he was there.
10. Joey Bada$$ has a heart to collaborate with different cultures in his music, this resuklted in a collaborative single with Korean hip-hop group Epik High's Tablo and producer Code Kunst called "Hood".
11. Joey Bada$$ took us back to his mother's island roots when he did the music video for "My Yout" in St Lucia.
Learn more about Joey Badass at wikipedia.org/wiki/Joey_Badass