Name:
Jay Versace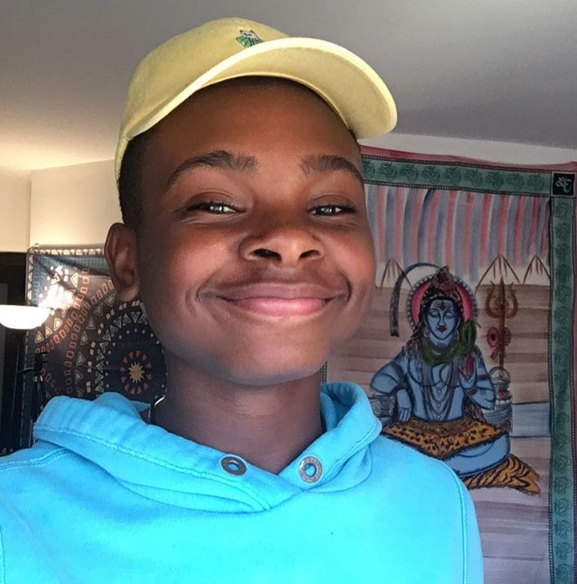 Height
6′ 1″ (1.85 m)
Weight
Body Measurements
Biography, Facts, Family
He is a Vine star with a unique style of comedy. He entertain his followers by creating funny videos and also sharing content created by others. He like to take on the personality of different people exaggerating and mimicking them. He is originally from New Jersey but he now lives in California, chasing the dream of becoming a movie star. Versace was raised by his stepfather who passed away in 2014 from sickle cell disease. We do not know his real name yet but that will be revealed soon.
Nicknames:
Net Worth:
N/A
Age – Date of Birth:
January 24, 1998
Birth Sign / Zodiac:
Aquarius
Place of Birth:
New Jersey
Nationality:
American
Educational Background:
High School:
University / College:
Family / Parents:
Mother name –
Father name –
Job – Occupation:
Vine, Instagram, Twitter, and Snap Chat Star.
Body:
Slim
Dating History Girlfriend / Spouse:
N/A
Ethnicity:
Black American
Color of Hair:
Black
Colors of Eyes:
Brown
Physical Distinctive Features:
Measurements:
Shoe Size:
11 US
Style, makeup, Dress and hair style:
High To Fade Hairstyle
Religious Belief:
Christian
List of Facts / Trivia:
1. Jay Versace said he got the name from Riff Raff, another Vine star. He talks about a vine that Riff Raff shared feeding his dog with Versace water and that was the funniest one he has seen.
2. He attended "SMOSH: THE MOVIE" Premiere at the Village Theater on July 22, 2015 in Westwood, CA.
3. Versace said he got the inspiration do Vines from his mother.
4. He has dreams of becoming an actor someday, mostly doing comedy.
Twitter: @TheRealVersace
Instagram: JayVersace – 1.3m followers
Vine: Jay Versace
Snapchat: @TheRealVersace1