Birth Name:
Christopher Maurice Brown
Nicknames:
Breezy
C.B.
Chris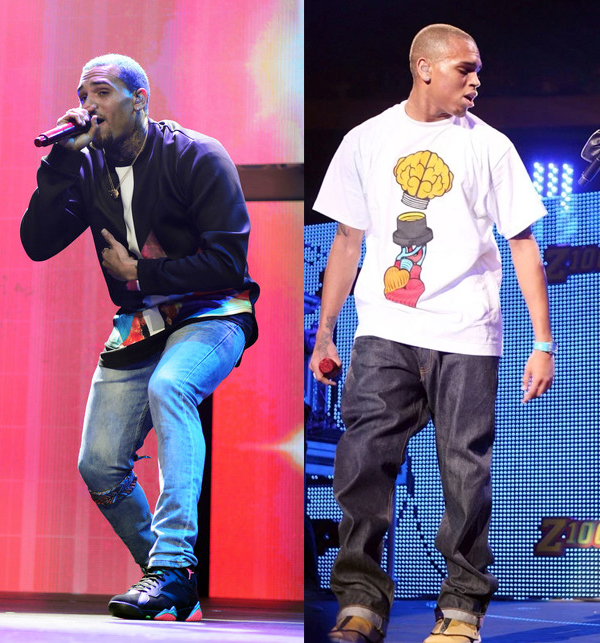 Height:
Chris Brown height is 6′ 1″ (1.85 m).
Net Worth:
He is worth about $35 million as of 2016.
Age – Date of Birth:
Brown was born on May 5, 1989.
Birth Sign:
Taurus
Place of Birth:
Tappahannock, Virginia, U.S.
Nationality:
American
Educational Background:
Essex High School, Virginia, USA.
Family:
Mother – Joyce Hawkins
Father – Clinton Brown
Job – Occupation:
He is multi-talented with solid careers as a Singer, songwriter, rapper, dancer and actor.
Genres:
R&B hip hop pop dance
Associates:
His friends and associates include Lil Wayne, Tyga, Rihanna, Nicki Minaj, Usher, Sevyn Streeter, Pitbull, Big Sean, Timothy Bloom, Justin Bieber, Bow Wow, David Guetta and Kid Ink.
Body:
Slim / Athletic
Weight:
155 lbs (70.30 kg)
Girlfriend / Spouse:
1. Ammika Harris and Chris Brown started dating in July, 2015. It was later rumored that the two are currently separated as of February 2016.
2. Brown and Amy Shehab dated for 4 month from April, 2015 to August, 2015. Shehab is mixed with a height of 5′ 6″ (168 cm) and she is originally from Los Angeles, CA.
3. Indya Marie had a small fling Chris Brown in March, 2015 and they split up in April, 2015. It seems like the couple dated for only a month.
4. It was rumored that he dated Rita Ora in 2015. She is a British singer and actress whose height at 5′ 5½" (166 cm) is much shorted than Chris.
5. Anara Atanes is another rumored relationship with Brown. They supposedly met at in August at a concert with Sam Nasri.
6. Nia Amey is the mother of Brown's daughter, Royalty. This one seemed to be just a short fling in 2014 that resulted in this child.
7. Karizma Ramir – April 2013 to October 2013.
8. Blair Pena – March 2013 to June 2015.
9. Keisha Kimball – Rumor 2013
10. Draya Michele dated Brown for almost a year from 20122 to 2012.
11. Karrueche Tran has been in a relationship with brown on and off for a number of years between 2010 and 2015.
12. Simply Jess – October 2010 to March 2012.
13. Jasmine Sanders – may to July 2010.
14. Rhea – January to February 2010.
15. Lisa Ann – Rumor 2010.
16. Joanna Hernandez – November to December 2009.
17. Natalie Nunn – Rumor 2009.
18. Amber Rose – Rumor 2009.
19. Tina Davis – 2009.
20. Natalie Mejia – 2009.
21. Rihanna's dated Chris Brown on and off starting 2007. This is probably his most notorious relationship because they had a fight in 2009 which resulted in Brown being arrested.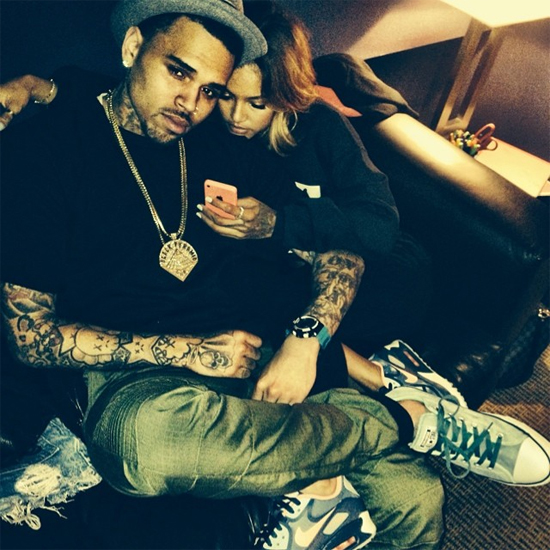 Ethnicity:
Black American
Color of Hair:
Naturally black but he sometime die it blonde.
Colors of Eyes:
Brown
Physical Distinctive Features:
Brown has Tattoo covering a great portion of his body. He also have ear and nose piercings.
Measurements:
Chest: 41″.
Biceps: 17″.
Waist: 32″.
Shoe Size:
11.5 US.
Style, makeup, Dress and hair style:
His fashion and style him wearing Outerwear, Tops, Pants & Shorts that are more of a Hip Hop & casual nature. He has colored his hair in many different colors like red, blue, purple, green and blonde.
Brand Ambassador for:
He had deals with chewing gum brand Wrigley, Chanel and Burberry. Of course after the domestic violence case against Rihanna he lost most of these endorsement deals.
Religious Belief:
Christianity
Well Known For:
Singing and dancing.
First Album:
His first album is entitled "Lava".
List of Facts:
1. Brown showed his singing talent from a very early age when he would sing in the church choir. He also performed at local talent shows.
2. He made a very important decision when he decided to drop out of high school in the 19th grade to pursue his music career. He would move to New York when he was 16 years old to take his career to new heights.
3. Brown was arrested in October 27, 2013, for felony assault charge. A man claimed that Chris broke his nose becuase he tried to join in a picture brown was taking two women. Brown did not want the man in the picture.
4. He has a record label CBE (Chris Brown Entertainment or Culture Beyond Your Evolution), under Interscope Records, which he founded 2007.
5. We can safely say that he is a great performer and dancer. His dace routines reminds us of Usher and the great Michael Jackson himself.
6. He has release many albums including Chris Brown (2005), Exclusive (2007), Graffiti (2009), F.A.M.E. (2011), Fortune (2012), X (2014), Fan of a Fan: The Album (with Tyga) (2015) and Royalty (2015). One of his greatest songs in entitled "No Air" which he did in combination with Jordin Sparks.
7. Brown also appeared in many movies like Phenom, Battle of the Year, Think like a Man, Takers, Blood Rogues, Into the Woods, This Christmas and Stomp the Yard.
Leard more about Chris Brown from his website.
Additional Statistics and Summary