Birth Name (real name):
Matthew Lopez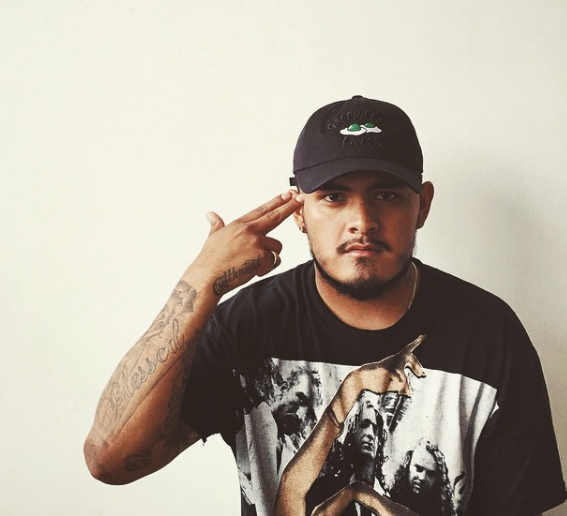 Height
5′ 4″ (1.63 m)
Weight
165 lbs
Body Measurements
Biography, Facts, Family
Aston Matthews is a hip-hop artist from Los Angeles California and he goes by the stage name Aston Matthews. He is signed to the Yamborghini Records label and some of his most popular songs/mixed tapes are Brick Flair, Chapovelli, The Tan Moses, Eddie Guerrero's Hologram, Mini Van Dan, Bricky Ricardo and Barzan. He is also a member of the hip-hop trio group, Cutthroat Boyz, along with rappers Vince Staples and Joey Fatts. He was encouraged by one of his best friends to become a rapper.
Nicknames:
Mini Van Dan
Net Worth:
Age – Date of Birth:
October 30, 1989
Birth Sign / Zodiac:
Scorpio
Place of Birth:
Los Angeles, CA
Nationality:
American
Educational Background:
High School:
University / College:
Family / Parents:
Mother name –
Father name –
Job – Occupation:
Rapper – Hip Hop Artist – Song-writer
Body:
Average
Dating History Girlfriend / Spouse:
N/A
Ethnicity:
He of Guatemalan ethnicity. His father is from Guatemala
Color of Hair:
Black
Colors of Eyes:
Brown
Physical Distinctive Features:
He has tattoos on his arms and others parts of his body. He has a scar going up from his stomach, the result of being shot.
Style, makeup, Dress and hair style:
Hip hop style of dress
Associates and friends:
He is associated with Vince Staples, A$AP Mob, ASAP Yams, Bodega Bamz, The Alchemist, Action Bronson, Da$H, and Flatbush ZOMBiES.
List tour dates for the year:
List of Facts / Trivia:
1. He was nominated for the XXL Freshman award in 2016.
2. He was once a gang member and his life was almost cut short after getting shot. He later decided to change his lifestyle and get into the entertainment scene as a hip hop artist.
3. Aston enjoyed playing varsity football.
4. He has a liking for music from an early age and would sell duplicated copies of music CDs in school.
5. One of his early influences were Eminem, who he included in his own rap style.
6. He did a collaboration with Schoolboy Q.