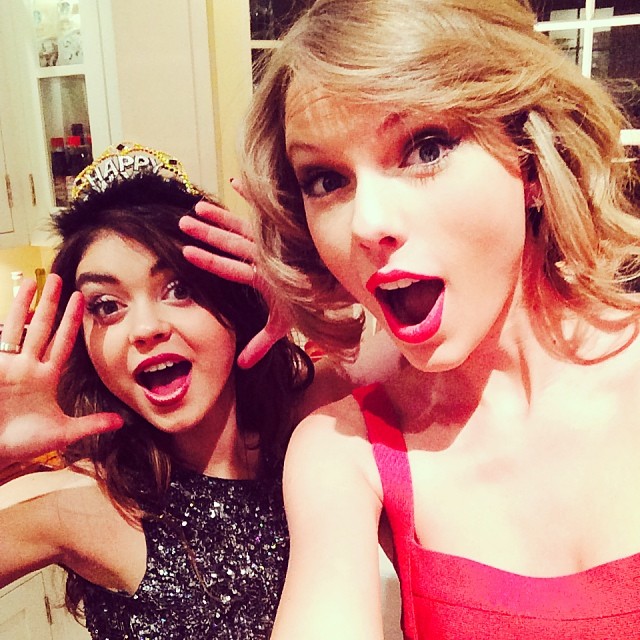 Instagram has become a huge deal in recent years. The social network has over 300 million users, and it's still growing. That's great, but it also leaves us with somewhat of a problem: how do we find accounts worthy of a follow in all this noise? Browsing between all the sunset pics and food shots can become tiresome, so when do you commit to actually following someone?
We have some good news – among those million Instagram users there are plenty of celebrities who now use the platform to dazzle us with great Instagrams of their luxurious lifestyle. Starting your Instagram journey by following a few celebrity accounts is a great idea – not only will you be up-to-date with what your favorite celebrity is up to, you will also get a daily dose of inspiration from those you admire so much.
Because here's the inside scoop: if celebrities once used to entice us from a distance, they are now inviting us backstage. They share sneak peeks from their private jets, luxurious bathrooms, and extravagant vacations. They're basically giving us a close-up look at their always fabulous lives; and they sometimes even go the extra mile to help regular folk stay true to who they are. That's right: they're not only bragging about how awesome their lives are, they're trying to help fans overcome certain problems and maintain a more positive outlook on life.
To get you started, we've gathered a quick list of the best 20 Instagram celebrity accounts out there. Get your phone ready.
1. Chrissy Teigen
Chrissy should be officially named Instagram's sweetheart already. Her account is a true delight – from awesome photos of food to silly shots of her and husband John Legend, there's something in there for everyone. Plus, she encourages women to love their bodies and admits her own imperfections with grace (she even posted a photo of her stretch marks once). Now that's what we call confidence.
2. Sarah Jessica Parker
Carrie Bradshaw may have been fictional, but SJP's lifestyle comes pretty close to her HBO moniker. We get to see shoes, bold fashion choices, and glam shots, all combined with adorable family pics. It will certainly tide you over until the next Sex and the City movie, if there will ever be another one.
3. Behati Prinsloo
Besides gorgeous modelling shots, Behati also shares a fair amount of inspirational messages and candids featuring her hunk of a husband Adam Levine. And you have to admit – celebrity marriage candids are the absolute best.
4. Maisie Williams
If you're a Game of Thrones fan, Maisie's account should definitely be on your must-follow list. Besides the musings of an up-and-coming 17 year old you will also find a lot of behind-the-scene shots that allow you to get to know the beloved Arya just a little better. Bonus: she also shares videos from time to time. Yay!
5. Ellie Goulding
Selfies galore! Ellie sure posts a lot of pics of herself (a delight for any true fan out there), but she also gives her followers glimpses of her day-to-day life, from silly videos to concert shots.
6. Lena Dunham
Lena is a delight on Instagram. She promotes a body positive attitude, shares candid pics, inspires followers to become better versions of themselves. Her account looks more like a friend's would and less like a celebrity's, and that can be truly refreshing at times.
7. Michael B. Jordan
The actor's Instagram account is full of heartwarming family photos; plus, expect plenty of glamorous shots combined with silly pics that will surely make you giggle.
8. Willow Smith
She has a great sense of style and some interesting passions, so her Instagram account is quite fascinating. If you're on the lookout for slightly artsy stuff, look no more.
9. Ellen DeGeneres
Ellen is hilarious, and her Instagram account conveys that. From sneak previews of The Ellen Show to funny Photoshop edits, you're in for a treat.
10. Shay Mitchell
She's not only a star of the always-entertaining Pretty Little Liars, she's also an avid traveler. Shay's Instagram is full of beautiful shots from all over the world, cute selfies, and delicious food pics. Enjoy!
11. Karlie Kloss
Besides gorgeous fashion pics, Karlie also posts plenty of inspirational messages encouraging followers to live a fuller life, silly vacations shots, and candid behind-the-scenes photos.
12. Lena Headey
She may play a vile queen on Game of Thrones, but she's a goofball in real life, and her Instagram account stays testament to that. You'll laugh, trust us. Here's some proof.
13. Kat Dennings
The 2 Broke Girls star knows how to keep her followers engaged and entertained. She posts plenty of funny pics, along with candid shots of her and images from the set. An overall colorful and witty Instagram account.
14. Amy Sedaris
We only have one word to describe Amy's account: bizarre. This is one of the weirdest collections of images you will ever find online. And we've seen a lot.
15. Serena Williams
If you need a self-confidence boost, glance over Serena's account. She exhales confidence, and her pics should totally be an inspiration for us all.
16. B.J. Novak
He's a funny man, so his Instagram account is funny as well. You will browse through pictures of text (as the title suggests it), funny shots of Novak, and dad jokes. What else could you wish for?
17. Taylor Swift
Taylor's account is filled with concert photos, cute pictures of her cats, and shots of her and her many, many friends hanging out. She isn't afraid to make fun of herself, so get ready for some witty and heartwarming captions.
18. Beyonce
Beyonce is a star who likes to guard her privacy, so her Instagram offers a rare insight into her glamorous life. It's worth following, if only for that.
19. Chris Pratt
Guaranteed to make you laugh, Pratt's account is full of silly selfies and photos from his travels. Even the bio made us giggle: "I use my twitter for jokes mostly. But I use my Instagram for deeper more meaningful stuff like pictures mostly."
20. Kim Kardashian
She broke the Internet. Enough said.
As you can see, there are plenty of Instagram posts you need to catch up with. Better strengthen that tapping thumb and go nuts. Happy Instagraming!