Birth Name
Tanya Tagaq Gillis
Age – Date of Birth
1977 (37/38)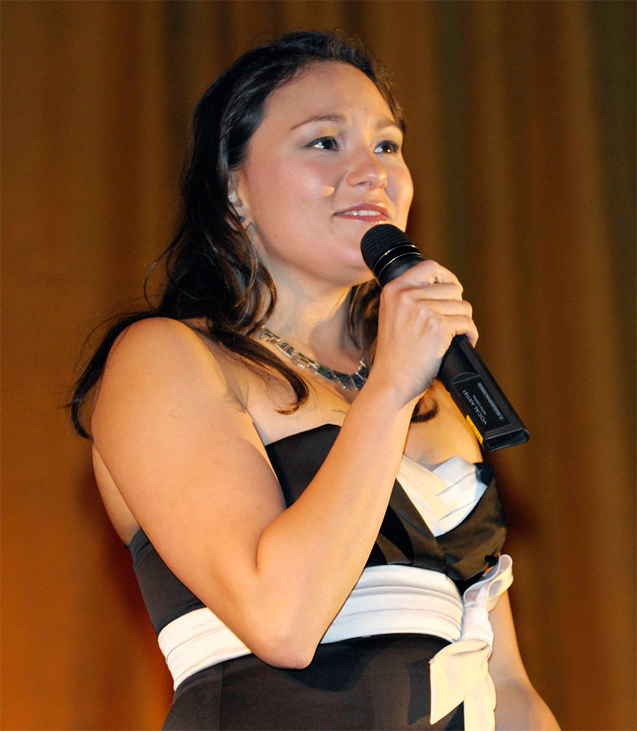 Place of Birth
Cambridge Bay, Nunavut, Canada
Nationality
Aboriginal Canadian
Educational Background
Attended school in Cambridge Bay before moving at 15 to Yellowknife, Northwest territories, to study Inuit throat singing at high school there.
Job – Occupation
Inuit throat singer
Tour Dates
08.13.2015 Sudbury, Ontario
08.14.2015 Winnipeg, Manitoba
08.15.2015 Toronto, Ontario
08.24.2015 Helsinki Festival
09.02.2014 Aarhus Festival
Find further dates at http://tanyatagaq.com/
List of Facts
1. As well as being a well-known Inuit throat singer, Tanya is also an accomplished artist; some of her work was featured on the Northwestel telephone directory in 2003.
2. In 2013, Tanya performed the theme music for the CBS show Arctic Air.
3. Her 2005 album is called Sinaa, which is Inuktitut for 'edge.'
4. Traditional Inuit throat singing is performed by two women, but Tanya developed her own, solo version whilst at Art college in Nova Scotia.
5. Tanya's album Animism beat off competition from Drake and Arcade Fire to win the 2014 Polaris Award.
6. Tanya explains that her mother was 'born and raised in an igloo' in Pond Inlet, which is above the Arctic Circle.
7. Tanya was sent to a residential school, which was part of a government attempt to assimilate indigenous children into Canadian culture (something which the Canadian Prime Minister would later apologise for).
8. Tanya has expressed her sadness over the fact Inuk culture was trying to be 'stamped out' when she was growing up. She explains that she only 'woke up' to her cultural heritage as a student at college in Nova Scotia.
9. Tanya attracted controversy after posting a 'sealfie' with other indigenous artists in response to Ellen Degeneres's attack on seal-hunting. Her family received death threats as a result of the incident, but she remains unrepentant, arguing that seal hunting is a vital part of keeping Inuit culture alive.
10. Tanya has spoken out about the high numbers of indigenous women who are murdered or reported missing each year; during her Polaris performance, the names of 1200 indigenous women who have been murdered or gone missing in the past thirty years scrolled down a screen.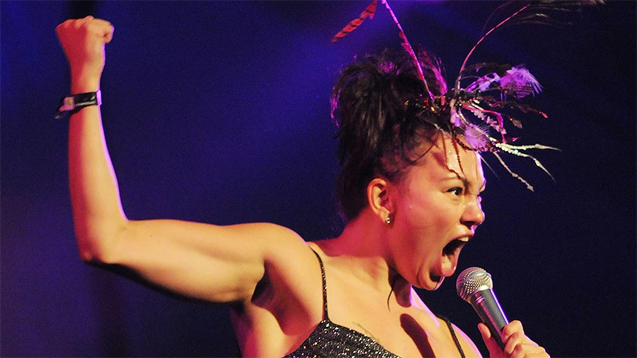 Additional Statistics and Summary
Tanya Tagaq is a Canadian throat singer and artist. Born in Cambridge Bay, Nunavuk, she moved at 15 years of age to attend high school in Yellowknife, in the Northwest Territories, where she learned Inuit throat singing. Tanya studied at the Nova Scotia College of Art and Design. It was here that she developed a solo version of Inuit throat singing, which is traditionally performed by two women. Tanya became a popular performer at Canadian folk festivals, and became well-known for her collaborations with Bjork, with whom she went on concert tours and produced the 2004 album Medulla. Tanya has also collaborated with Shooglenifty and the Kronos Quartet, and has appeared on the Aboriginal Peoples' Television Network.
In 2005, Tanya's album Sinaa was nominated for five Canadian Aboriginal Music Awards. At the ceremony in October, Tanya left with three awards: Best Producer/Engineer, Best Album Design and Best Female Artist. In 2006, Tanya was nominated the Juno awards for Best Aboriginal Recording.
In 2008, Tanya released the album Auk/Blood, which featured collaborations with Mike Patton, amongst other artists. In 2011, she followed this up with the release of a live album, Anuraaqtuq.
In 2014, Tanya released a new album Animism, on Six Shooter Records. It was shortlisted for the 2014 Polaris Music Prize. In September, it was announced that Animism had won this prestigious award and the $30,000 prize money.
In 2015, Animism won Aboriginal Recording of the Year at the Juno Awards, where it also received a nomination for Alternative Album of The Year.
Tanya has been vocal in her support of seal-hunting as a part of Inuit culture, despite receiving death threats after a posting a 'sealfie' on social media.
http://tanyatagaq.com/
http://www.theguardian.com/music/2015/may/17/tanya-tagaq-interview-animism
https://en.wikipedia.org/wiki/Tanya_Tagaq