Birth Name:
Matthew Sheridan Cardle.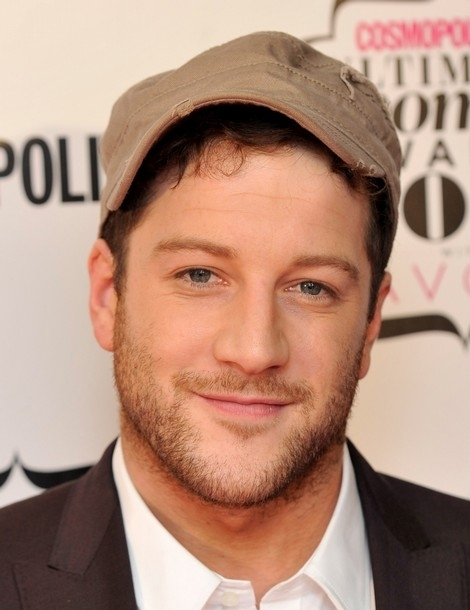 Height
Matt Cardle's height is 5′ 8″ (1.73 m).
Weight
He weighs about 170 lbs.
Body Measurements
His measurements could be estimated as:
Shoe Size: 9 (U.S)
Chest: 40 Inches.
Biceps: 14 Inches.
Waist: 35 Inches.
Biography, Facts, Family
Matt Cardle was born April 15, 1983 in Southampton, United Kingdom. He is a singer, songwriter and musician. He also was a finalists and winner of the seventh season of The X Factor in 2010. His breakthrough was further enhance by the £1 million recording contract received with Syco Music for winning the competition. He is now signed with Universal and also released three albums Letters (2011), The Fire (2012), Porcelain (2013) and Higher Power coming in 2017.
During his journey to become a successful musician, Matt has been with two bands, Darwyn and Seven Summers.
Nicknames:
"Matt"
Net Worth:
Matt is said to be worth about $3 million in 2016.
Age – Date of Birth:
April 15, 1983.
Birth Sign / Zodiac:
Aries
Place of Birth:
Southampton, United Kingdom
Nationality:
British / English
Educational Background:
He attended Stoke College.
Family / Parents:
Mother name – Jennifer Cardle
Father name – David Cardle
Job – Occupation:
Singer /Song writer
Genres:
Indie pop pop rock pop
Associated acts:
Seven Summers, Darwyn, The X Factor finalists 2010, Rihanna, Leona Lewis and others.
Body:
Athletic
Girlfriend / Spouse:
Matt dated Lauren Cutmore but broke up with her while he was on The X Factor. It was rumored that he started dating his stylist Grace Woodward. He started dating Melanie Chisholm in 2013 but split up with her after about a year.
Ethnicity:
White
Color of Hair:
Black
Colors of Eyes:
Brown
Physical Distinctive Features:
He has a large tattoo on his right arm.
First Album:
Letters
List of Facts / Trivia:
On June 6, 2016 it was reported by BBC news that Ed Sheeran was being sued for $20m based on a song, "Amazing", Matt Cardle released in 2012. The writers of the song, Martin Harrington and American Thomas Leonard claim that Sheeran's song "Photograph", has a similar structure to their song, Amazing.
Matt was a painter/decorator before he got into the music business.
Some of his early musical influences are Michael Jackson, Kurt Cobain, Rage Against the Machine, Pearl Jam and Peter Gabriel.