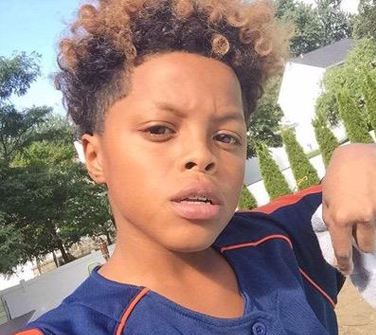 Tre Brooks
Birthday:
10.13.2002
---
Birth Place
Detroit, Michigan
---
Age
15 years old
---
Birth Sign
Capricorn
---
---
ABOUT
Tre Brooks is a rising star on Musical.ly with close to 300,000 fans. He use the name babyytre on the platform. He is also making a mark on Instagram (TheYungTre) with close to 150,000 followers at the end of 2016.
BEFORE FAME
He would spend most of his time with his brother and family bofore getting on social media.
TRIVIA
1. He loves to dance and entertain his fans.
2. At 14 years old he stated that he is dating but he does not have a girlfriend.
3. Tre loves to play basketball.
4. His favorite colors are Blue & Black.
5. His height is about 5′ 2″
FAMILY LIFE
He lives in Detroit, MI and he is mixed with Mexican , Peurtorican , black & white ethnicity. His has a brother, Jalen Brooks, who sometimes appear in his videos.
ASSOCIATED WITH
He is friends with Jaden Adonis.
You may also like Tayler Holder and Jackson Krecioch.
---